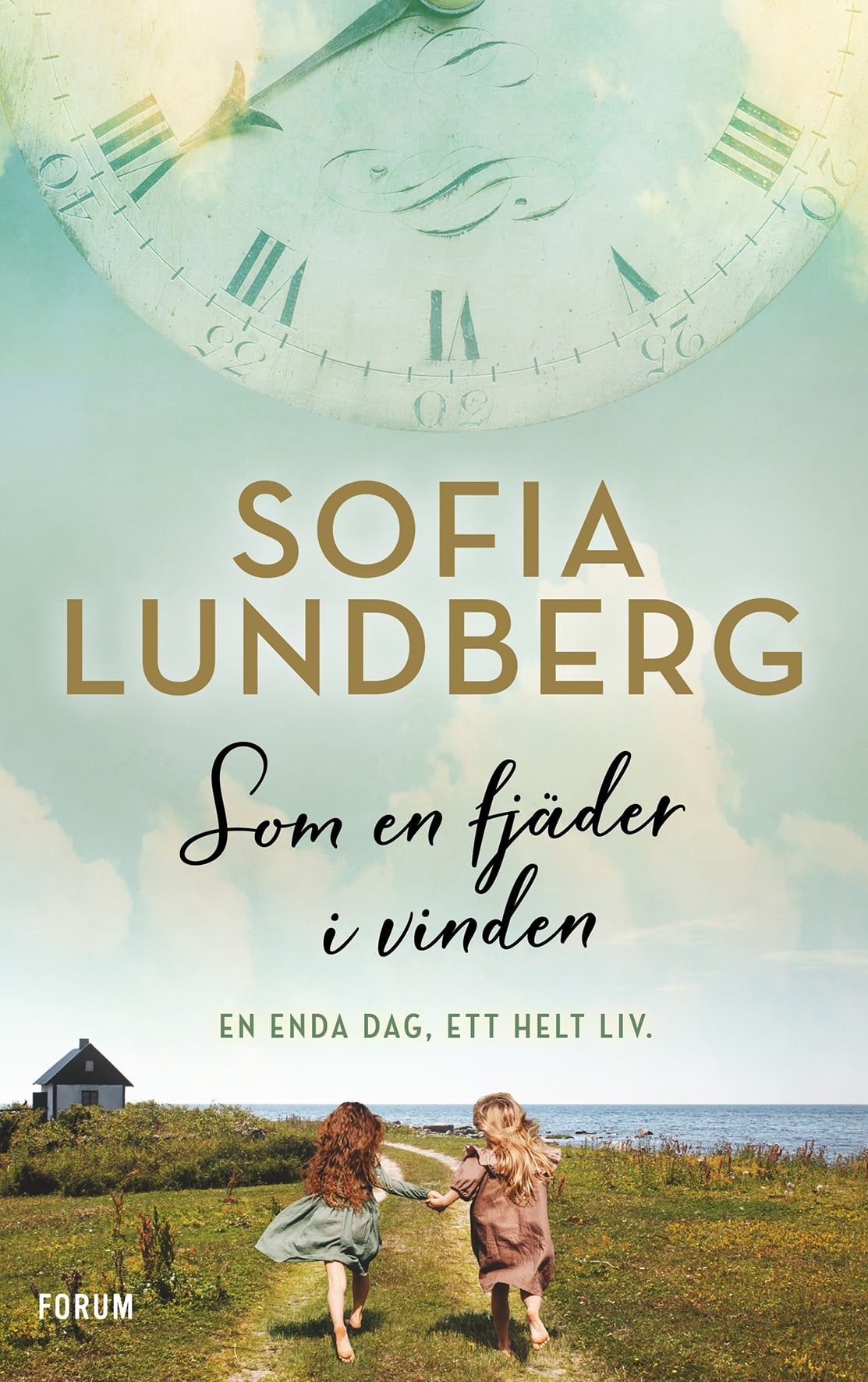 Som en fjäder i vinden
Like a Feather in the Wind
Sometimes, a single day can hold a whole life.
The 12th of August 2019, Viola receives an unexpected call from Lilly, the girl next door who was once her best friend. Now they're both in their eighties and Lilly is on her deathbed. Life separated them in their youth, but they never stopped missing each other.
Sofia Lundberg's heart-warming and wrenching novel, Like a Feather in the Wind, chronicles Viola's and Lilly's lives by visiting them on the same, significant date, from the 1950s to the present. When Viola and her daughters rush to Paris to see Lilly one last time, the question that's haunted Viola for all those years is finally answered.
Like a Feather in the Wind is a tale of undying friendship, love and jazz. It is Sofia Lundberg's fourth novel.
Reviews
"When I binge read Like a Feather in the Wind this January, I thought to myself: Have I already now read the best novel of the year? /…/ This novel stirs a multitude of feelings and a great sense of recognition. It moves and captivates. And at the same time, it's a journey back in time that's full of highly current topics. The friendship that's depicted reminds me of Elena Ferrante's [novels], but also my own life – and still, it's unique. What a sisterhood, and what powerful bonds. An inseparable friendship. It's both beautiful and great. /…/ The novel's mood draws to mind the TV series The Restaurant. But this is no copy – it's its very own creation, a fantastic story that spellbinds from the first page. /…/ An utterly fantastically powerful and emotional reading experience."

"A moving novel that describes friendship in a loving way, [full of] interesting character depictions and milieus from Gotland and Paris. Fantastic prose!"

"In an incredibly beautiful and suspenseful way, the reader – or in my case, the listener – is sucked into the story, a unique and fast-paced tale of friendship. A great plus is also the dramaturgy itself, which leads to a grand finale with an unexpected twist."

"[A] warm and heartbreaking [story] about two women's friendship and destinies in life."

"A more wonderful story you'll have to look for. How I enjoyed myself while reading. It's such a lovely blend of joy and sorrow. Just like how life is. What also had me falling in love is the warmth and beauty with which Lilly's and Viola's friendship is depicted. It moves me to tears. /…/ I enjoy the grip of telling the story by revisiting the same date throughout the years. It's beautifully executed and contributes to make the story into the gem it is. If this one isn't nominated for Book of the Year 2021, I don't know what's going on. For me, it's one of this year's best books."

"Like a Feather in the Wind is a story that stays with you long after you've put it down. /…/ [It] is a book that portrays what it's like to grow up as a girl, to then become a girlfriend, a lover and a mother. /…/ [Like a Feather in the Wind] displays a depth, where Lundberg crafts multilayered characters in what might otherwise have easily become a cliché trope of a 'silver spoon' meeting a 'guttersnipe.' Instead the reader encounters two protagonists who are allowed to be more than their socioeconomic background, to be real and believable people. For what binds them together is stronger than that which tears them apart – friendship, play, drive and ceremonies. /…/ The novel puts words to what sisterhood can mean, and depicts its light as well as dark sides in an unembellished and honest manner. Sofia Lundberg has written a novel that you want to give to your mother and your best friend."

"I'm impressed! Don't miss out on this fantastic novel, Like a Feather in the Wind, by Sofia Lundberg. My guess is that this will be one of this year's biggest reading experiences. A strong contender for book of the year. /…/ [A] warm and fascinating novel about sisterhood and unbreakable friendship. /…/ It's real, believable, and delicate. A powerful read that will move and make an impression."

"I've read all of Sofia Lundberg's earlier books, which I've loved.  [They are] warm and lovely novels with depth and tell stories that stay with you. This book is no exception. What a novel – it's wonderful! /…/ This story had me in its grip from page one."

"Sofia Lundberg constructs her story with such credibility and in such a fascinating way that it will have you hooked; for my part, it ended with me not doing much else but reading for a couple of days. A real page-turner with a gripping plot."

"I've read all of [Sofia Lundberg's] previous books and have waxed lyrical about the way in which she propels her stories forward and makes her characters come alive. This book is no exception! I'm immediately gripped by the plot. /…/ It's a wonderful story about great friendship, love, angst, and loyalty."

"I liked this book very much. It had me in its grip throughout and I just wanted to keep reading about how things would play out for Viola and Lilly. This is truly a page-turner."
Author

Sofia Lundberg

Published

2021

Genre

Pages

325

Reading material

Swedish edition

Rights sold

Finland, Otava

Germany, Goldmann

Israel, Modan

North Macedonia, Antolog

Norway, Cappelen Damm

Serbia, Laguna

Sweden, Forum