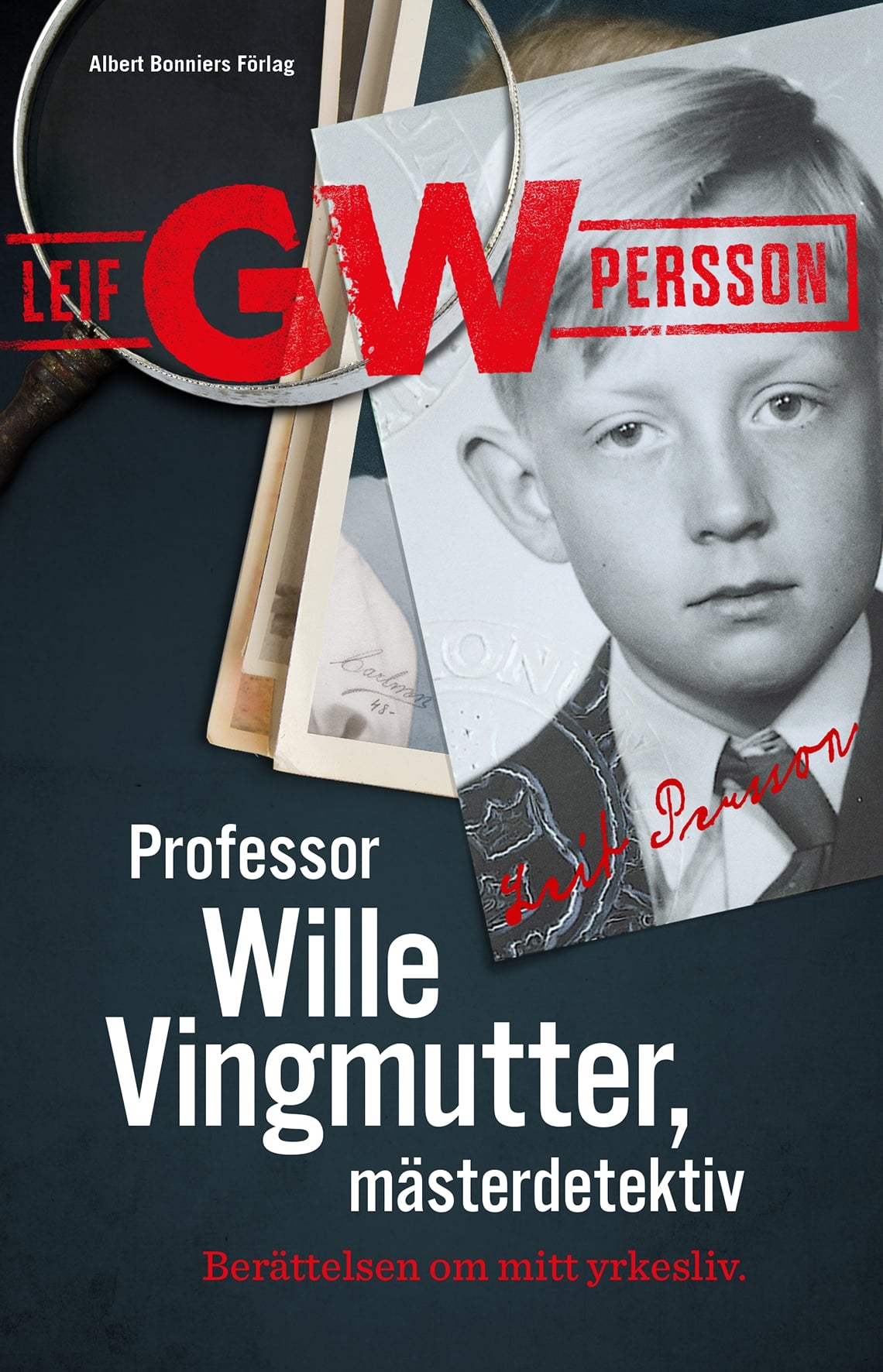 Professor Wille Vingmutter, mästerdetektiv: Berättelsen om mitt yrkesliv
Master Detective Willy: the Story of My Career
Memoir #
This is the story of how Gustav's boy, Master Detective Willy, became Master Detective Leif GW Persson. And how the dream of a life as a great detective turned into a career in studying and solving crimes.
In this memoir, we meet the hardworking and successful professional as well as the husband and family father. Leif GW Persson opens up about the years at the junior secondary school, about happy marriages and break-ups, messy relationships, an increasing alcohol abuse and the class journey he has made. About rising fame and what it brought him, what money has meant and what it means to him now. About what drives him as a professional, and the price he has had to pay for success and failure. About friends and enemies, friendship and betrayal. About his secret life. Persson also shares his views on several well-known murders, solved and unsolved.
Master Detective Willy: the Story of My Career is the gripping and fascinating true story about the life of the renowned criminologist and critically acclaimed novelist, Leif GW Persson.
Reviews
"There's not a single sign of an ideological agenda here, just plain, well, joy of writing and storytelling … [Leif GW Persson] provides an interesting insight into public school policies and the contradictions between social classes. He has a good understanding of what drives people … [he is] at his best when he lifts his gaze and shares his insights into society. It then becomes both thoughtful and funny, because the Professor knows how to entertain an audience."

"I think that one of the reasons why we like listening to Leif GW Persson when he talks about crime is that he makes it so tangible. He bases his theories on actual circumstances, empiricism and facts, and tries to figure out how the murder was committed. When, where and why, and then lastly, who did it.
Leif GW Persson really does have a career worth reading about. For decades he has found himself in a unique intersection where academia, politics and culture meet, and if he was not involved himself, he had a first row seat during many upheavals and scandals of political and/or legal nature. When he retells what he has seen and experienced, he often does it very well. Better than most, as he himself would have put it."

"Leif GW Persson is an excellent author, drily witty and entertaining, and possessing the sharpness in detail that's the core of all good prose."

"An interesting biography that's very much worth reading."
Author

Leif GW Persson

Published

2018

Genre

Pages

543

Reading material

Swedish edition

Rights sold

Norway, Cappelen Damm

Sweden, Albert Bonniers