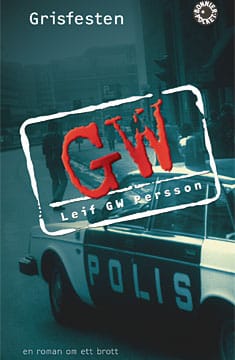 Pig Party is the first of Persson's crime novels, introducing the immensely likeable though unsubtle policemen Johansson and Jarnebring and their not-so-likeable colleagues. This is a burlesque and hilariously funny police procedure novel, where everything goes wrong from the start, and justice truly shows herself to be a blind goddess. At the same time, it is a thoroughly researched and painstakingly realistic snapshot of practical police work, giving a slightly scary portrait of modern society and its upholders.
The No.1 national bestseller Pig Party is the first part of Leif GW Persson's crime series with Police Detectives Lars M Johansson and Bo Jarnebring.
In 1984, Pig Party was made into a motion picture called The Man From Mallorca, directed by Academy Award nominee Bo Wideberg.
Reviews
"A bold story, full of humour, presence and striking powers of observations. …Persson simply stands out as one extremely talented pupil to Sjöwall & Wahlöö."

"There's a flow in the storytelling that brings Sjöwall & Wahlöö to mind and a burlesque tone that is not far from Kenneth Ahl. Most of all there's a superior knowledge about police work behind the scenes which gives a trustworthiness that few authors in this genre even comes close to."

"A brilliant and very entertaining novel."

"The intrigue is masterly constructed and, as with Sjöwall & Wahlöö, the book gives interesting insights to the police work."

"The intrigue is masterly constructed and, as with Sjöwall & Wahlöö, the book gives interesting insights to the police work."

"A breathlessly suspenseful police novel."

"A Voltairian satire of the Swedish police system."

"An absolutely perfect debut."

"Pig Party is a surprisingly timeless and incredibly entertaining read."

"Superbly mastered and devilishly witty."
Author

Leif GW Persson

Published

1978

Genre

Pages

305

Reading material

Swedish edition

French edition

Rights sold

Finland, Otava

France, Rivages

Germany, Btb

Norway, Vigmostad & Bjørke

Sweden, Albert Bonniers