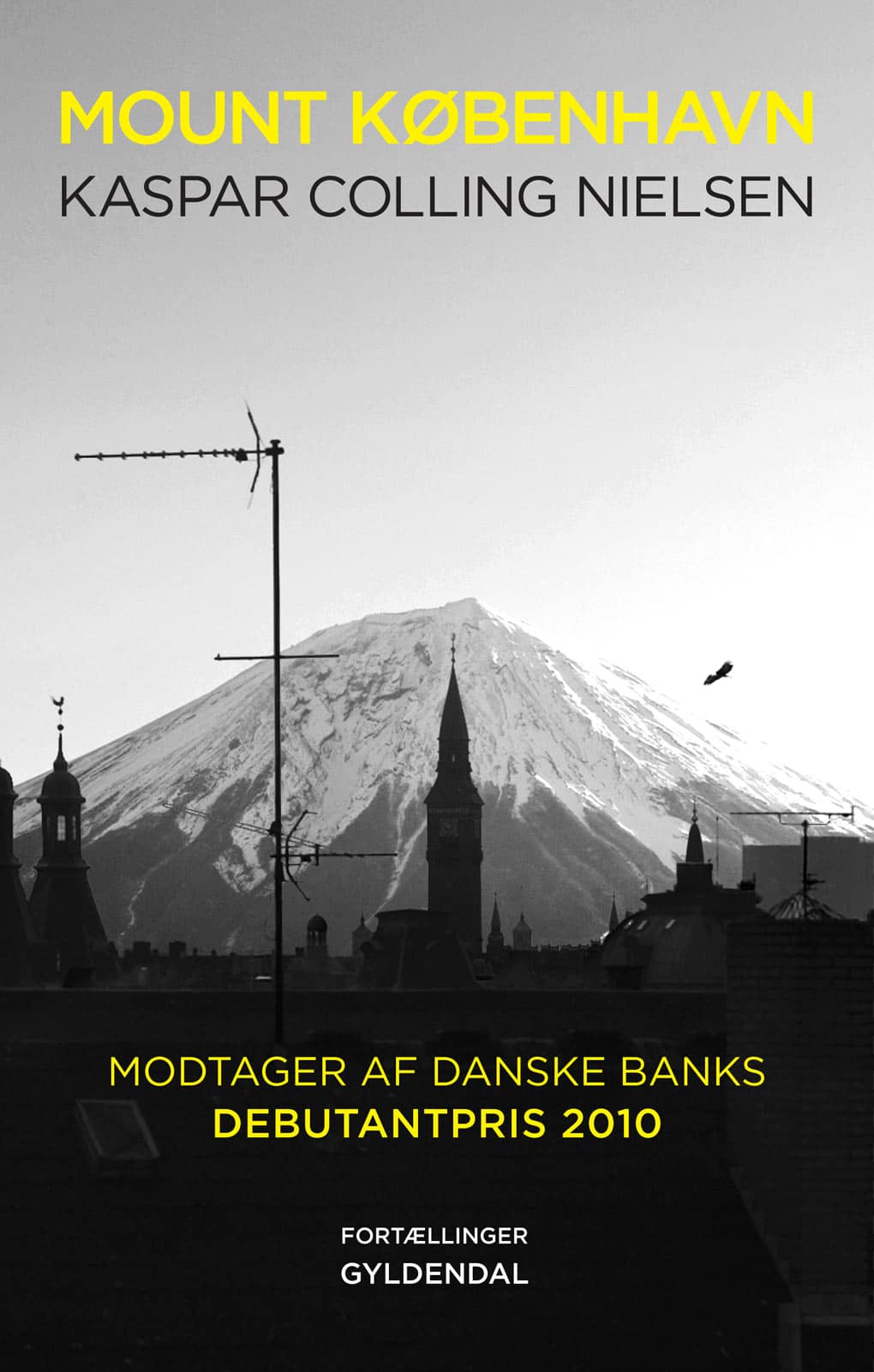 Mount København
Mount Copenhagen
Striking, far out, and balancing on the edge just between the absurd and the believable, Mount Copenhagen is Kaspar Colling Nielsen's unforgettable literary debut.
A 3.500 meter high mountain is being built in Copenhagen. 200 years in the making, Mount Copenhagen has a circumference of 55 kilometres and covers an area greater than the size of a small island. Though the motive behind its establishment is known only to the state and the private investors who funded it, the consequences of the mountain's appearance are obvious for all to see. Where once there was nothing but flatland, the man-made structure has now introduced several new climate zones into the Danish landscape. From tropical to polar, these new environments become a breeding ground for exotic animal and plant species.
In this foreign yet oddly familiar milieu symbolic of human intervention in nature, seventeen stories are taking place. The protagonists of these stories all have plans for a different life, a life that won't be limited by common logic, facts or even gravity. One hopes to meet God through pure physical effort and becomes a gourmet. Another slowly turns more and more magnetic, and ends up defeating the greater part of the Danish army. Yet a third will learn how to fly, and over time abolish India's caste system.
Mount Copenhagen strikes a fine balance between the normal and the utterly peculiar. Kaspar Colling Nielsen's story of a man-made natural structure highlights the intriguing outcomes an intrusion of irrationality in an otherwise orderly, homogeneous and manageable community can have.
"If you're looking for a completely normal book then you've certainly gotten the wrong one, because halfway through it's impossible to say whether it's the author or the reader who's losing their mind. By the end of it, you're pretty sure it's both."
-Fredrik Backman
Reviews
"Elegant and imaginative."

"It is definitely in order to offer Kaspar Colling Nielsen congratulations on a gripping debut that struck the right chord in the long and lushly imaginative end."

"It's far out, told with style, and sharply plotted. A literary acid trip and a convincing debut."

"A little book with great thoughts. The idea behind Mount Copenhagen is both simple and ingenious. /…/ The stories balance on the edge of the familiar and the absurd, and the novel is in its entirety wondrously spot on."

"Kaspar Colling Nielsen has with his debut novel managed to craft believable portraits of extraordinary characters. /…/ But for unknown reasons it is neither too far out or unrealistic – rather, it's thought-provoking and entertaining."
Author

Kaspar Colling Nielsen

Published

2010

Genre

Pages

176

Reading material

Danish edition

English translation

Rights sold

Czech Republic, Zlin

Denmark, Gyldendal

Estonia, Varrak

Germany, Heyne

Iceland, Salka

Turkey, Ayriksi