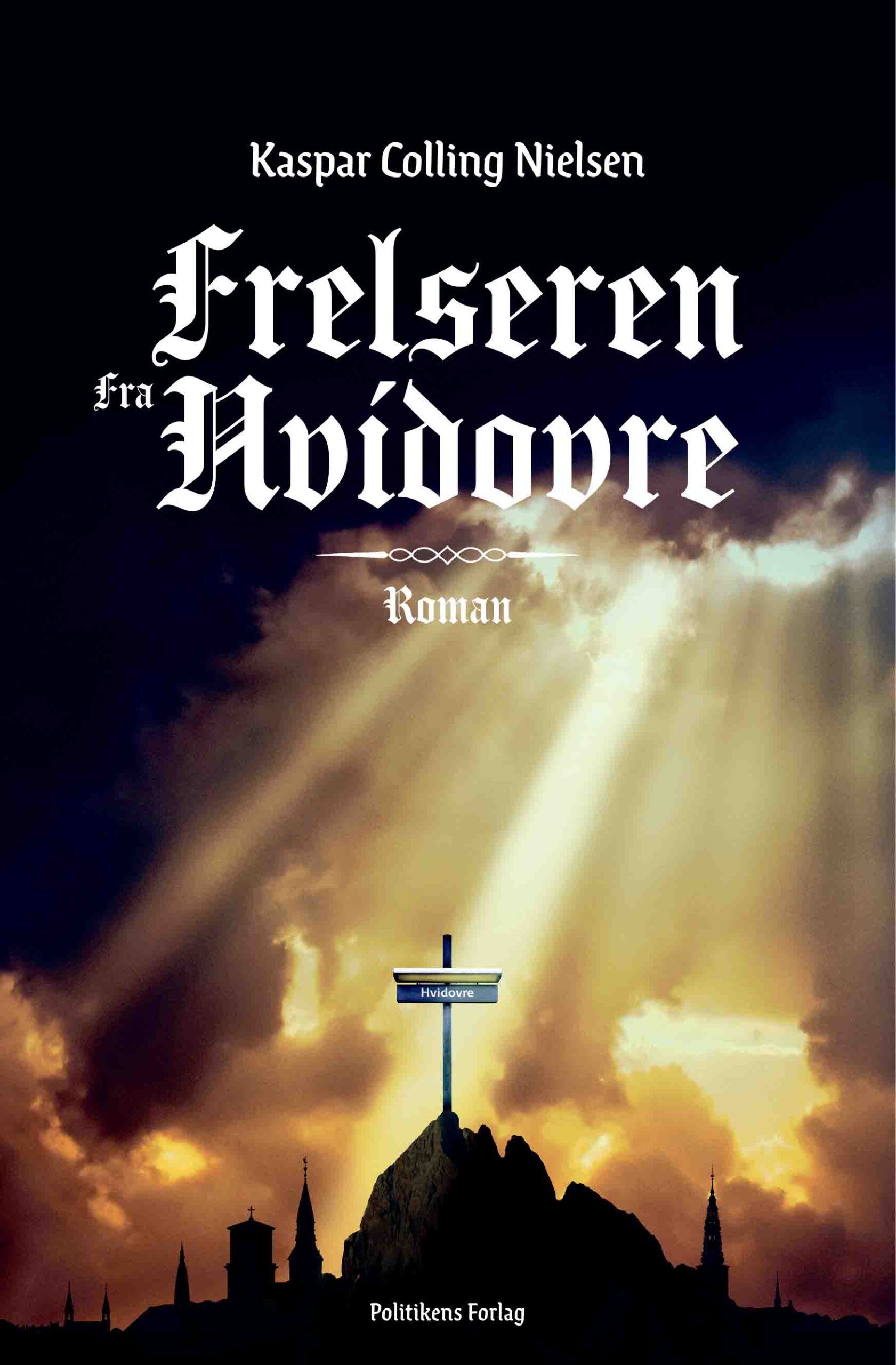 Frelseren fra Hvidovre
The Savior from Hvidovre
Europe is in a state of emergency. Financial crises, pandemics and climate change are raging, and just when it seems things can't get any worse, Mount Vesuvius erupts. It's the biggest volcanic eruption in thousands of years and as a result, a gigantic ash cloud envelops the continent in total darkness. People die on the streets from new, more aggressive forms of the corona virus, millions of birds fall dead to the ground, and on a central address in Copenhagen, a sourdough hotel has opened, where people can have their sourdough looked after while on holiday. The end is nigh.
In this crucial time for humanity, various independent analyses show that one man can save the world. Slightly bewilderingly, this man turns out to be the 48-year-old failed poet Allan Thornbum, who resides in a basement apartment in Hvidovre. Allan counts traffic for a living and spends his free time commenting on poems that he borrows from the library. One day, the very tall and broad-shouldered Social Democratic prime minister, Bianca Didriksen, knocks on his door and begs for his help. She explains that experts at the Ministry of Finance have calculated that if Allan writes a poem, just one poem, he can solve the entire world's problems. The only thing is, Allan couldn't care less.
The Savior from Hvidovre is a grotesquely biting social satire – a highly topical novel about a society which is no longer able to solve its problems.
Reviews
"It is a funny, mystical, political, and unpredictable adventure that completely skyrockets."

"A genius satirist. /…/ A pleasurable crescendo towards a kind of apocalyptic surrealism. The novel unfolds in a succession of chapters that work like excellently put together sketches, perfectly dialogued miniatures of life."

"The Scandinavian Houellebecq is back! /…/ Kaspar Colling Nielsen returns with another monument of cynicism and dark humor."

"Another fierce satire [from Kaspar Colling Nielsen]. /…/ What would become of a Christ revealing himself today amongst the maelstrom of (dis)information traversing the planet and the swerves of public opinion at that? A funny question raised by this novel which spares nothing and no one."

"[Colling Nielsen] delivers a biting satire of our society. /…/ Beneath its burlesque polish, this fable-novel explores a serious question: that of the individual's duty towards the collective."

"Anyone who has been annoyed by the treatment of the cultural sector during the corona crisis will love the cynicism of Colling Nielsen. No, a poet cannot save the world. But a writer can mercilessly expose the flaws of a society through fiction. "

"Kaspar Colling Nielsen is one of the most unique writers and thinkers in Denmark. That is why he is always worth reading, and The Savior from Hvidovre is no exception. /…/ He maintains the wealth of ideas that makes him somewhat of a loner in Danish literature – not to mention his humor. /…/ I am of the opinion that Kaspar Colling Nielsen enriches Danish literature, as he can both write and think. Many writers master only one of them. Colling is something very special, and the novel could very well be the best Danish book this fall, if not this year."

"Kaspar Colling Nielsen has a sharp eye for our time and portrays it shrewdly with his unpretentious language, which in a calm and highly mundane manner tells this grotesque story. /…/ The satire is sharp and witty enough to carry the reader through the book and make it a page-turner. /…/ There is a sort of powerlessness about the satire, which at its core is appealing."

"Author Kaspar Colling Nielsen pens dystopian sci-fi in his unique way – preferably so close to reality that the reader can feel him unsettlingly breathing down their neck. /…/ Kaspar Colling Nielsen is both a biting humorist and an important futurist, and he has once again produced a thought-provoking (…) literary vision of the future."

"Parts of the novel is like something straight out of Kafka's notes for The Trial. /…/ The Savior from Hvidovre is a refreshing read about crises and catastrophes, which remind us that contemporary literature has a kaleidoscopic potential that can fictionalize, distort and alienate, depending on how we shake it, and in turn create new contexts, perspectives, and patterns. The satire is both grotesque, biting and damn intelligent, and even though it at times takes a few detours, it always hits where it should, with a raging commotion. It fluctuates seamlessly between dystopia and utopia, political collapse and reconstruction, in a provocative tangle of monstruous whims."

"It is impressive, the way Kaspar Colling Nielsen manages to capture our time in a glass jar within his books. Trends and political currents are captured and voiced in his innumerable little tales with innumerable nooks and crannies. /…/ From his previous books we can recognize the myriad of ideas and the slightly sarcastic, dry, sober narrative voice. /…/ It is all very, very entertaining."

"If it on paper sounds heavy and like something we have read a hundred times before, this is – with the premise having been subjected to Colling Nielsen's imaginative, wild, satirical and storytelling wringer – in fact by no means the case. /…/ There is something fun and innovative in the ungodly poet who becomes the savior."
Author

Kaspar Colling Nielsen

Published

2021

Genre

Pages

304

Reading material

Danish edition

English translation

Rights sold

Denmark, Politiken

Finland, Aula Kustannus

France, Calmann-Lévy

Italy, Mondadori

Netherlands, Uitgeverij Oevers

Norway, Cappelen Damm

Poland, Sonia Draga