Kaspar Colling Nielsen
Kaspar Colling Nielsen (b. 1974) is celebrated as one of the most original voices of contemporary Danish fiction. With a style characterized by imaginative and tragicomic tales about life's existential conditions and dilemmas he has made a mark on the Danish literary scene. Born and raised in Copenhagen, he made his literary debut in 2010 with the critically acclaimed Mount Copenhagen, for which he was awarded the 2010 Danske Bank First Book Award. Colling Nielsen's second novel, The Danish Civil War 2018-2024, was published in 2013 to ecstatic reviews. It won the 2014 Rune T. Kiddes Honorary Award, and was shortlisted for the 2014 Readers' Book Award (awarded by daily newspaper Berlingske and the National Library Association) as well as the 2013 Readers' Book Award (awarded by the daily newspaper Politiken).
Alongside his writing, Colling Nielsen works as a lecturer at Copenhagen Business School and as a screenwriter for film and television. He holds degrees in Business Administration and Philosophy.
Related news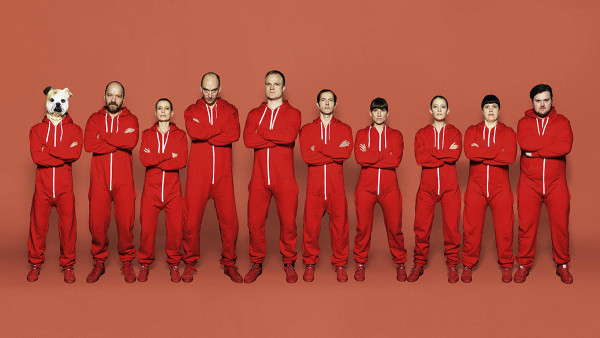 Kaspar Colling Nielsen's 'The Danish Civil War 2018-2024' ready to hit the theatre stage this fall
The theatrical adaptation of Kaspar Colling Nielsen's The Danish Civil War 2018-2024 is all set for its world premiere this September. An imaginative contemporary comedy about what can happen when democracy crumbles and humanity loses its faith in love and fellowship, the adaptation of Colling Nielsen's bestselling title will play at Copenhagen's Nørrebro Teater between September 10th and October 22nd.
Read more