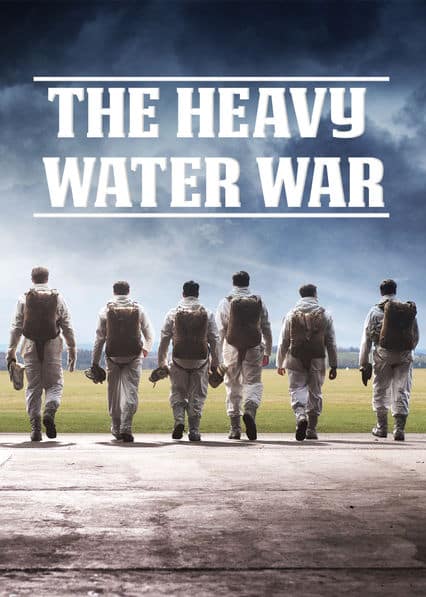 Kampen om tungtvannet
The Heavy Water War (US) / The Saboteurs (UK)
When the Nazis secure a heavy water plant to realize their plan to create an atomic bomb, the Norwegian Allies fight to sabotage the operation. When national broadcaster NRK aired the series in January 2015, a total of 1,7 million viewers (of a total population of just over 5 million) tuned in – by far the highest rating for any TV drama series of the millennium.
The Heavy Water War was awarded 'Best TV Drama' at the 2015 Prix Italia and received the 2015 Golden Screen Awards.
Created and written by Petter Rosenlund.
This series is a New York Times recommendation. Read more about it here.
Reviews
"The many different perspectives of The Heavy Water War makes sure it stays clear of the classic black and white trap of war depiction, where the bad is pinned against the good. Here it's about the choices different people make in an extreme time, rather than about stereotypical villains and heroes. "

"All in all, The Heavy Water War is an epic and thrillingly engaging television series, with enough explosives to once again awaken the nation to war consciousness and an interest for history."

"A powerful, cinematic epos that is able to retell the drama with a psychological nerve and occasional sparkles."

"It's probably the show's Nordicness that allows it to focus on characters, and even a little light quantum physics, rather than just diving into the action. […] it's intriguing, exciting and involving, even in three different languages."
Screenwriter

Petter S. Rosenlund

Premiere

2015

Genre