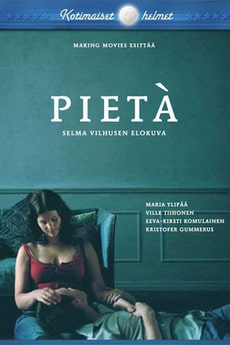 Pietà
Maria's old love Kristian is once again unhappy and homeless, and it just so happens that once again he moves in with Maria. In her job as a geriatric nurse, Maria tries her best to cheer up Ms. Eeva V, an author she admires, who has been paralysed by a stroke. Maria is the strongest woman on Earth, and full of love so fiery that nothing could hurt her. But day by day, both Kristian and Eeva become more and more miserable – and mean.
Pietà is a tragedy about becoming human, coloured by bitter humour and Helsinki summer nights.
Written and directed by Selma Vilhunen.
Director

Selma Vilhunen

Premiere

2007

Genre