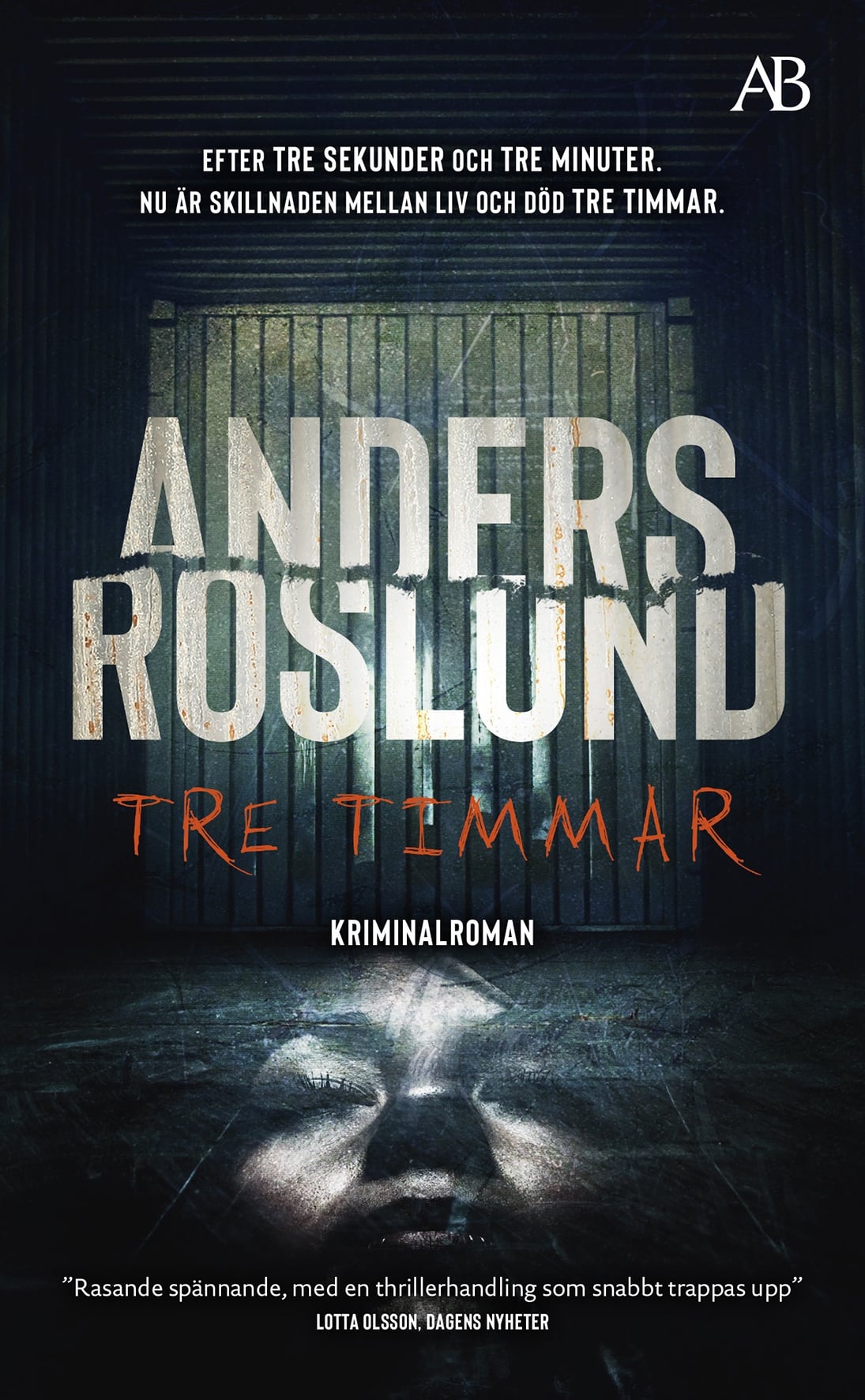 Tre timmar
Three Hours
Hoffman & Grens #3
Three seconds, or three minutes, is an eternity if you control time yourself. But three hours is all too short if someone else controls them.
One quiet morning in Stockholm Ewert Grens is called to the morgue, where there's one dead man too many, left by someone in a locked room among other dead bodies. How is that possible?
Piet Hoffmann is on a new continent. A last dangerous assignment before he leaves this world behind him. It takes him through a dry desert to a roaring sea, in a world where human lives have no value.
At home in Sweden, Zofia and the boys wait and long for their husband and father. As soon as he's back they'll finally have peace. It turns out to be a fraudulent sense of security and soon two little boys will have to fight to survive.
Three Hours is the difference between life and death.
Reviews
"A truly excellent thriller that, besides being well-written and credible, feels urgent and highly topical. Both character portraits and milieu depictions are outstanding."

"A brilliant crime novel written in a high pace and with a forceful prose."

"Roslund is a skilled writer with an enormous drive in the storytelling. The combination of crime novel and action-packed international thriller works great and it's easy to like the main characters."

"A superb combination of classical crime novel and political thriller /…/ Roslund makes your heart skip a beat in certain parts of the book, then slows the pace in others, giving us time to reflect, empathize and be engaged /…/ In Three Hours, the characterizations are stronger than ever /…/ Crime novels like this are needed – Roslund proves that it's possible to write excellent reading entertainment with gripping and relevant content."

"Again, it's madly exciting, with a thriller plot that quickly escalates."

"Not only is [Three Hours] a thrilling novel with a strong plot, it is an old school Scandinavian thriller that turns a critical eye to the refugee issue and the new cynicism in society."

"Roslund has done some thorough research. In this suspenseful novel, he not only tells us how smugglers operate, but how men and women in key positions in various aid organizations and in politics actively facilitate the trafficking of refugees for blood money /…/ Roslund has given his main characters fascinating backgrounds /…/ In the prologue, Roslund tells us how he got to know Hellström and why they eventually started writing crime novels as a duo. The reason had much to do with social criticism, according to Roslund, the very core of the Swedish crime novel, and with reviving these strong stories. And Three Hours is a striking example of this."

"Roslund maintains the same high pace as before, beautifully weaving suspense and a current topic together. A Swedish crime novel at a international thriller pace."

"Three Hours is a very strong crime novel that gives the reader a credible insight in how trafficking works /…/ Gripping, current and confronting. Roslund reaches dizzying heights on his own. Let part four come soon."

"In this third installment, unscrupulous refugee traffickers and other contemporary phenomena are given focus in yet another moving story that is very much worth reading. Roslund is one of our top writers in the genre and if you have not read his previous ones, please do."

"A suspenseful story. /…/ Three Hours proves that a crime novel written by a committed author can be the perfect tool for addressing complex societal issues."

"Stieg Larsson's successor gives social diagnoses, mimics computer games, tells stories with complex plots, and takes the violence to new extremes with each new novel."

"Swedish crime at its best. /…/ Three Hours is an extremely successful and read-worthy thriller, and there are many good reasons for it: First and foremost, it is clear that the author has great knowledge about the subject of human trafficking and its cynical mechanisms. The mix of fact and fiction thus works excellently. The narrative quickly shifts between Grens and Hoffmann and it's so tightly constructed that the book's almost 400 pages are hard to let go of."

"The Swedes have a lock on hard-hitting crime novels on the order of Three Hours, the latest in a string of superb procedurals written by Anders Roslund and Börge Hellström."

"The Ewert Grens series by Anders Roslund and (the late) Börge Hellström is one of those rare canons where someone like myself is often at a loss to put forth appropriate superlatives… there is promised at least one more book in the series. On the strength of [Three Hours], you will want a hundred."

"The Ewert Grens series by Anders Roslund and Börge Hellström only gets better with every book published, and Three Hours is the best yet"
Author

Anders Roslund

Published

2018

Genre

Pages

460

Reading material

Swedish edition

English edition

Rights sold

Czech Republic, Euromedia

Denmark, Modtryk

Estonia, Eesti Raamat

Finland, WSOY

France, Fayard

Germany, Blanvalet

Iceland, Ugla

Israel, Sela

Italy, Einaudi

Japan, Hayakawa

Netherlands, De Geus

Norway, Cappelen Damm

Poland, Albatros

Romania, Trei

Slovakia, Ikar

Sweden, Piratförlaget

UK, Quercus

US, Quercus

Film rights sold

US, Thunder Road