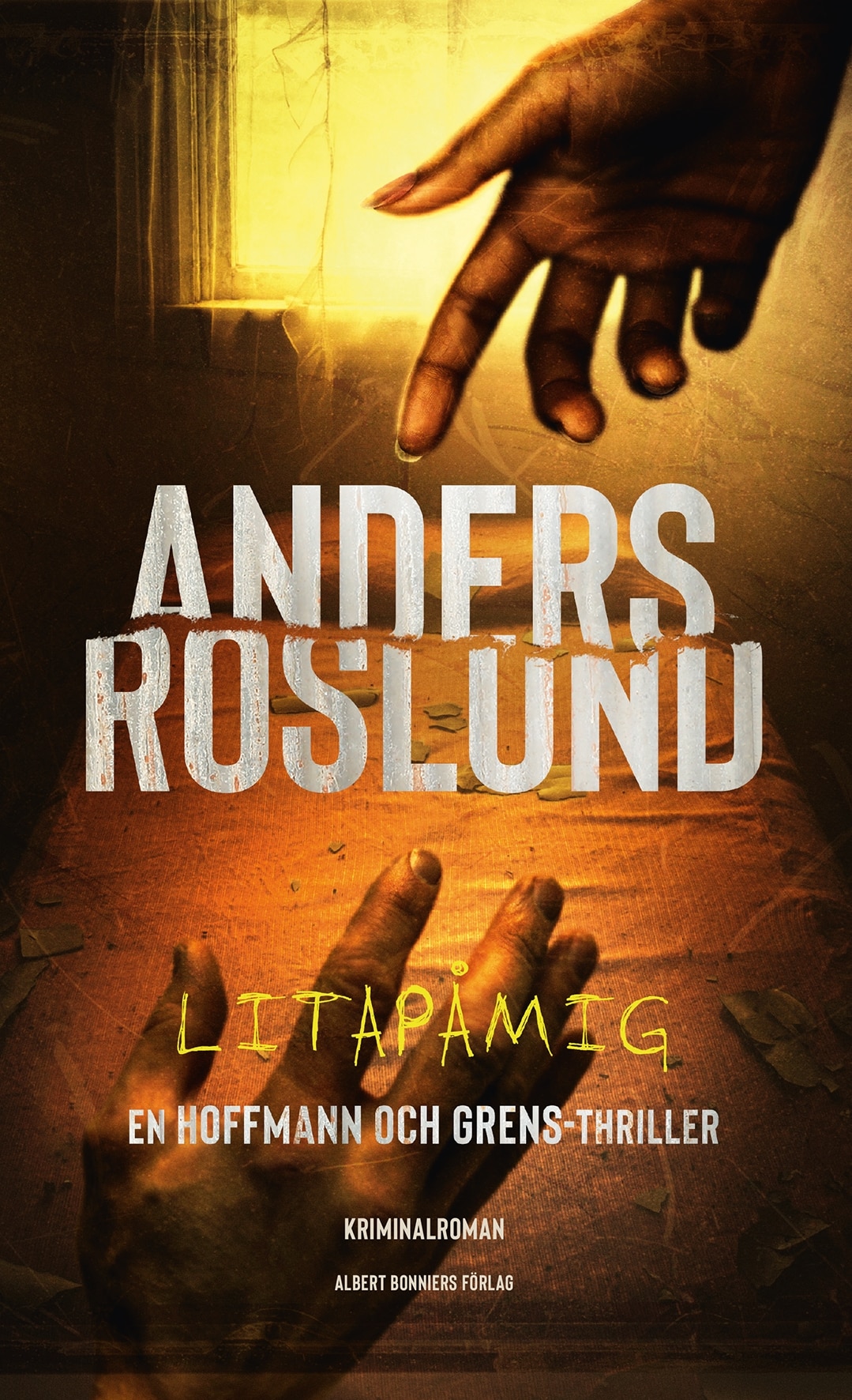 Litapåmig
Trust Me
Hoffman & Grens #6
Ewert Grens is doing great. An amazing little boy is calling him his pretend grandpa and for the first time in thirty years, there is a woman he wants to dress nicely for.
Why does it all then transform into a nightmare of lethal injections, slave and organ trade, and kidnappings? And how does it all lead to the murder of someone close to Ewert?
In this stand-alone installment in the Hoffman & Grens series, Anders Roslund cements his place among our time's greatest suspense novelists. Trust Me is an unstoppable thriller where no one can be trusted.
Reviews
"[Anders] Roslund writes detective stories with a precise socially critical address. /…/ [He] is as focused in his critique of the hypocrisy of the welfare state as his predecessors Stieg Larsson and the couple Sjöwall/Wahlöö, but he is a somewhat better stylist. /…/ Trust me is a chillingly good reading experience."

"An exciting, topical, well-written and somewhat revolting crime story. Anders Roslund's words hit where it hurts, and he highlights current issues and depicts the worst of humankind in a distinguished way. The combination of the older Grens and the younger, more effective, Hoffmann is classic and dynamic. The final 100 pages the book becomes unbearably thrilling and the ending is unforeseen. Roslund is one of the best Scandinavian crime authors and he stands out as one of the strongest linguistical voices."

"[Anders Roslund] writes with an extremely powerful drive and an unbeatable ability to build suspense."

"Anders Roslund is skilled at turning up the dial when it comes to suspense – and does so also this time."

"Anders Roslund is a master at creating suspense. /…/ The story unfolds with furious speed."

"As always, the narrative is razor sharp and immensely exciting."

"Roslund defends his position as one of the country's top suspense novelists. /…/ [Trust Me is] a thriller that has close to everything: very prominent page-turning qualities. An increasingly intricate and refined plot. A double-cross that almost makes you seasick. And not least, among it all, beautifully depicted human compassion."

"If the last novel had a grim story and an opening you won't forget any time soon, this new tale is slightly grimmer. /…/ But since Roslund is a skilled author, he manages to guide his readers through the gruesome with a little hope and above all – a significant dose of suspense. /…/ Roslund depicts the young women's vulnerability so credibly that it literally hurts to read. /…/ The resolution is an action-packed stretch that barely leave any room for you to breathe – and you might not be able to exhale even when it's all over."

"Anders Roslund is one of the best in the genre in Sweden, always with an important agenda. /…/ Anders Roslund [is] an author who is needed in the genre."
Author

Anders Roslund

Published

2021

Genre

Pages

400

Reading material

Swedish edition

Rights sold

Croatia, Znanje

Czech Republic, Euromedia

Denmark, Modtryk

Estonia, Eesti Raamat

Finland, WSOY

Germany, Ullstein

Greece, Livanis

Netherlands, De Geus

Norway, Cappelen Damm

Poland, Albatros

Russia, Eksmo

Serbia, Laguna

Sweden, Albert Bonniers