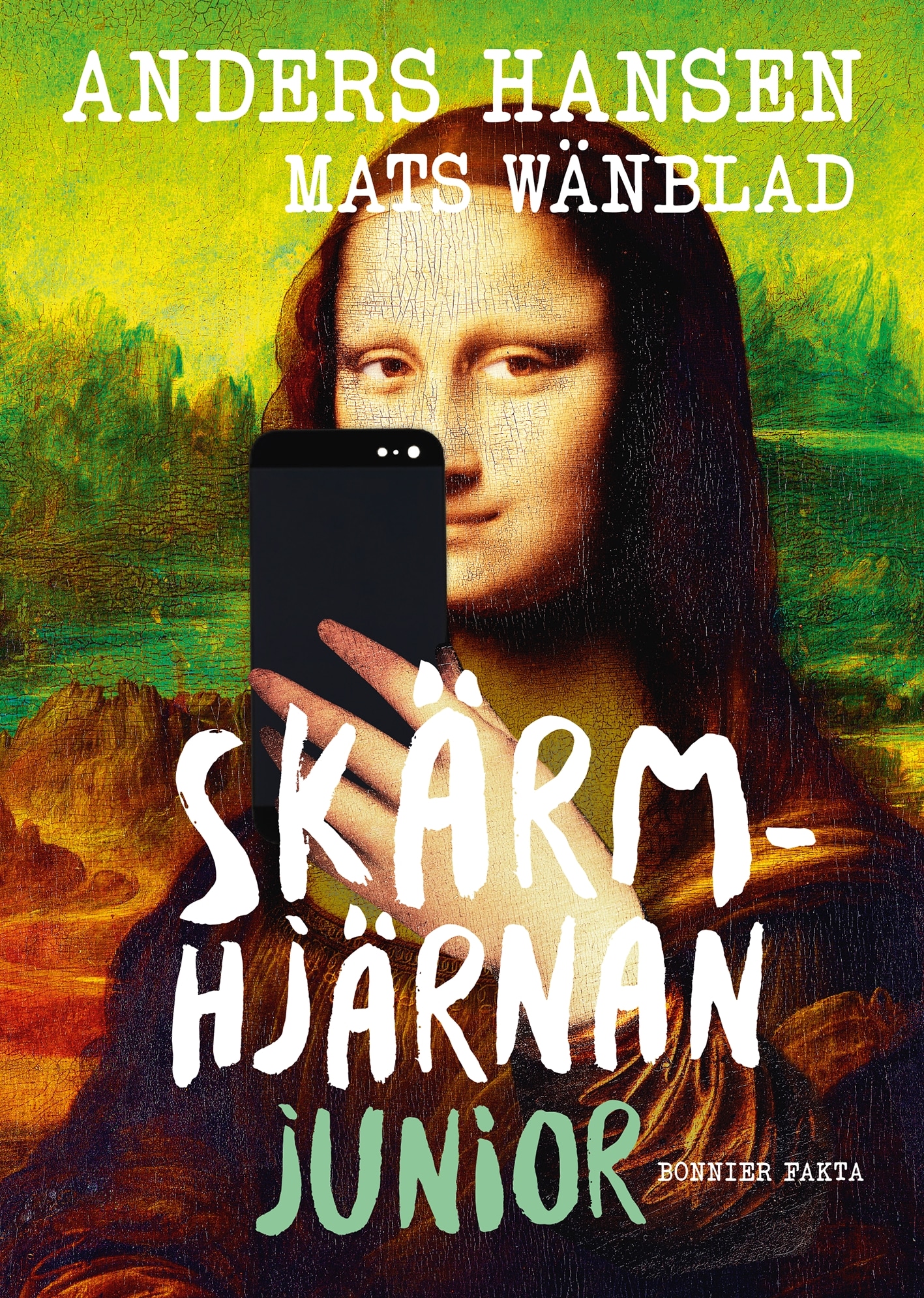 Skärmhjärnan junior
Insta-Brain Junior
Do you know someone who hangs out in front of the screen a little too much? Perhaps they always choose the screen over some other fun activity. Maybe you have a little too much screen time yourself?
When the smartphones ended up in each and every pocket, we suddenly gained access to a fantastic world of possibilities, just the push of a button away. But what does hours and hours of screen time really do to our own and – perhaps most importantly – our children and adolescents' brains?
In Insta-Brain Junior, you will learn to avoid the pitfalls of allowing the smart gadgets to take control of you and your life. You simply have to make sure to do other things as well! The book is based on (partially updated) facts out of Anders Hansen's bestselling book Insta-brain from 2019, but modified into a completely new edition for the younger readers.
Reviews
"A perfect gift book for all the young people who live their lives through smart phones. In a simple, educational way [Anders Hansen and Mats Wänblad] explain what hour after hour of screen time does to your brain."

"Let it be said right away: kids and worried parents and grandparents all have a lot to learn from this book. /…/ The book is generously illustrated and thus the amount of text is not insurmountable in any way. /…/ Many people will recognize themselves in the different types of characters we meet. Kids and grown-ups alike all have a little bit of each of these in themselves. Insta-Brain Junior deserves praise for pointing out that the older generation is not leading by example. Even though many parents are concerned about their children's screen time, they are no better themselves. /…/ Technology is here to stay, but Insta-Brain Junior makes it clear that there is an ongoing power struggle between yourself and powerful forces trying to influence you. The book sums this up in an excellent way."
Author

Anders Hansen & Mats Wänblad

Published

2021

Genre

Pages

112

Reading material

Swedish edition

Rights sold

China, China Translation & Publishing House (Simplified Chinese)

Estonia, Varrak

Japan, Shinchosha

Norway, Cappelen Damm

Poland, Znak

Romania, Publica

Sweden, Bonnier Fakta