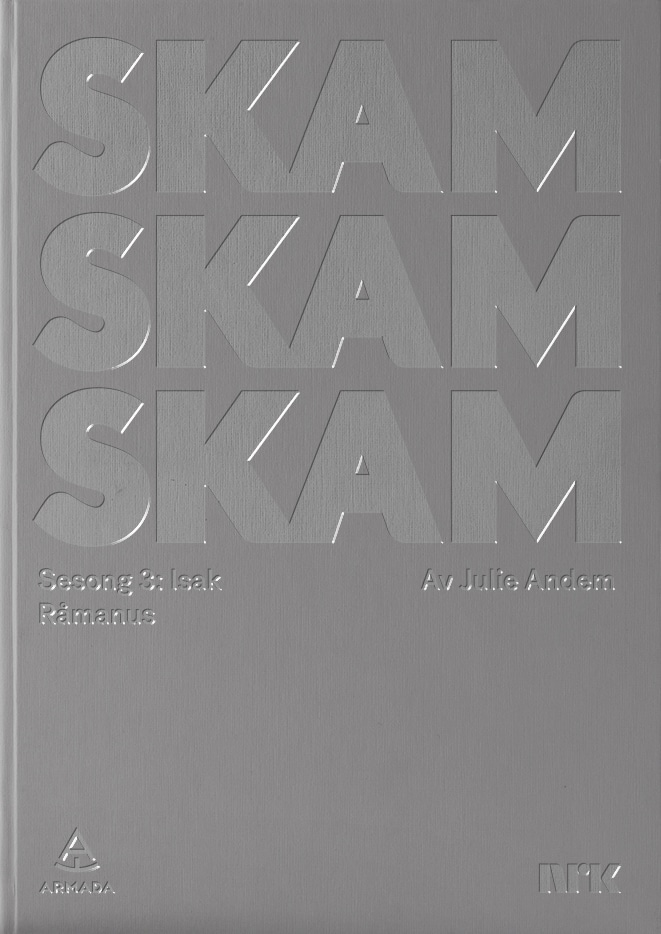 SKAM Sesong 3: Isak
SKAM Season 3: Isak
The SKAM books are the original scripts of the worldwide hit web drama series of the same name, just as they were written.
Each SKAM book contains one of the four seasons that aired between 2015 and 2017. The scripts have never recorded scenes, lines that were later cut, newly written prologues and epilogues, and Julie Andem's own comments and unique mind maps.
SKAM Season 3: Isak is the story of Isak Valtersen and his burgeoning relationship with Even Bech Næsheim. At the start of his season, Isak is still in denial that he's gay, but the advances of a female student and his own feelings for Even finally result in his coming out. The process is made more painful by the fear of isolation at school. Isak is also exposed to the issue of mental illness among youths; Even's instability might be the signs of bipolar disorder. In Isak's season, the issues at the forefront are love, sexual identity, authenticity, mental illness, religion and friendship.
The SKAM books are the ultimate key to the universe that absorbed an entire generation of viewers. Get ready to get to know Eva, Noora, Isak and Sana like never before.
Author

Julie Andem

Published

2018

Genre

Pages

180

Reading material

Norwegian edition

Rights sold

Denmark, Høst & Søn

Faroe Islands, BFL

Iceland, Ugla

Italy, Giunti

Norway, Armada

Poland, Rebis

Sweden, Mondial