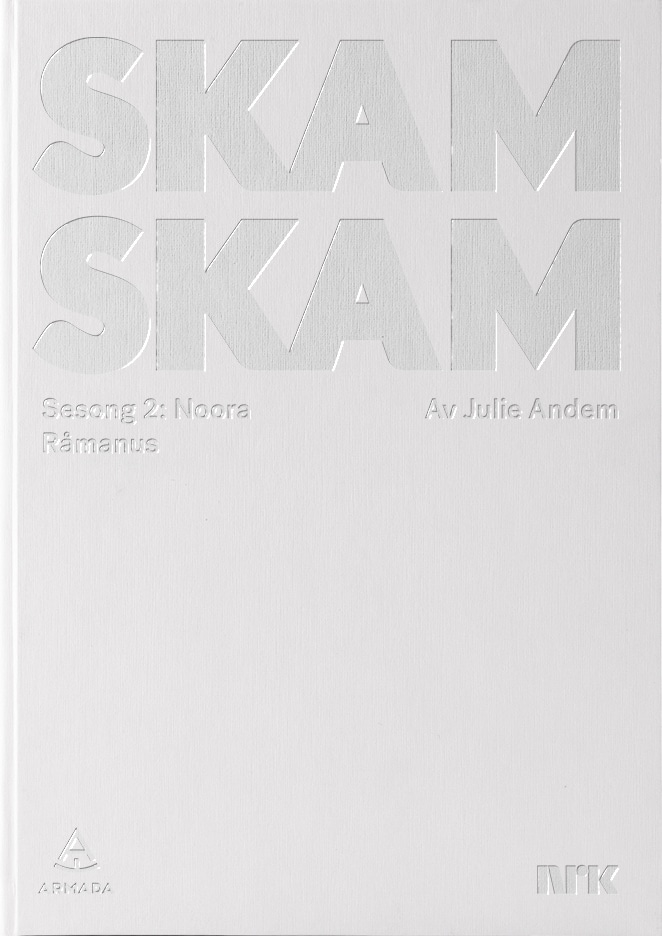 SKAM Sesong 2: Noora
SKAM Season 2: Noora
The SKAM books are the original scripts of the worldwide hit web drama series of the same name, just as they were written.
Each SKAM book contains one of the four seasons that aired between 2015 and 2017. The scripts have never recorded scenes, lines that were later cut, newly written prologues and epilogues, and Julie Andem's own comments and unique mind maps.
SKAM Season 2: Noora follows Noora Amalie Sætre, the iconic young woman first introduced to viewers and readers in SKAM Season 1: Eva. As in Eva's season, friendship and love are key issues in Noora's story and her volatile relationship with William, a third-year student, is a recurring motif. But Noora's season also deals with bigger issues like feminism, eating disorders, self-image, sexual violence and the contemporaneous refugee crisis in relation to Norwegian democracy.
The SKAM books are the ultimate key to the universe that absorbed an entire generation of viewers. Get ready to get to know Eva, Noora, Isak and Sana like never before.
Author

Julie Andem

Published

2018

Genre

Pages

239

Reading material

Norwegian edition

Rights sold

Denmark, Høst & Søn

Faroe Islands, BFL

Iceland, Ugla

Italy, Giunti

Norway, Armada

Poland, Rebis

Sweden, Mondial