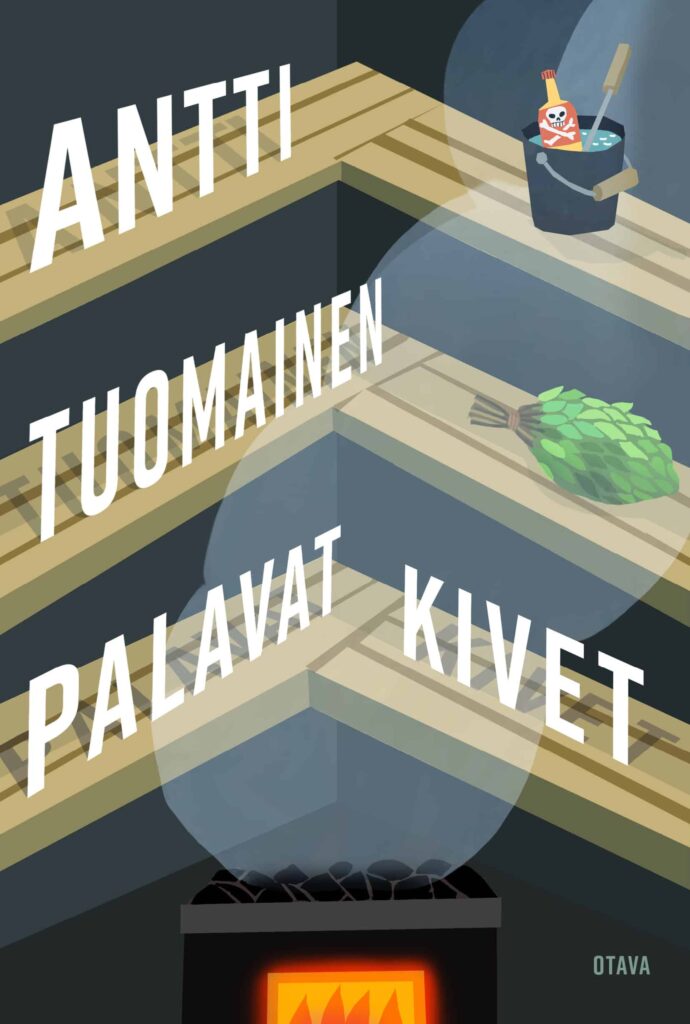 Palavat kivet
The Burning Stones
The darkly humorous novel by internationally acclaimed author Antti Tuomainen showcases humanity at its most bare – in middle age, suspected of murder, in a sauna.
A cold-blooded killer strikes at the hottest moment: the head of a sauna heater company is murdered in the sauna. Who has turned up the temperature time and time again and burnt him to death?
The evidence points in the direction of Anni Korpinen, the top salesperson and potential successor at Puhti Saunas. And just as if being middle-aged, in a marriage that has lost its purpose, and struggling with work weren't enough, Anni realizes that she must be quicker than both the police and the murderer to uncover who is behind it all – before it's too late.
Author

Antti Tuomainen

Published

2023

Genre

Pages

297

Rights sold

Finland, Otava