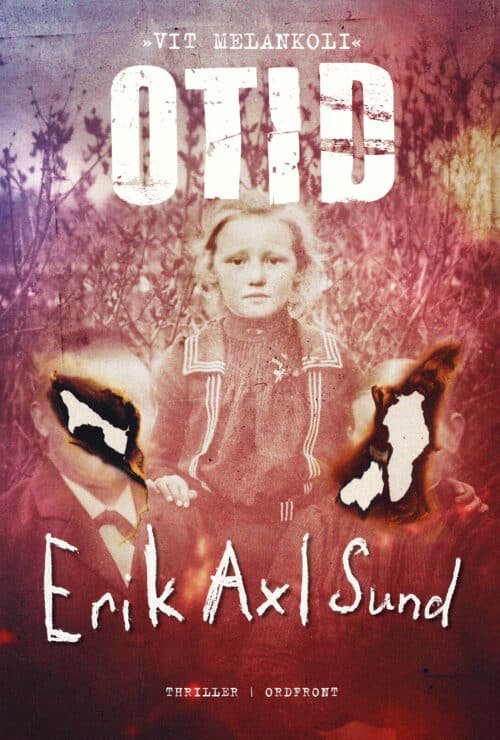 Otid
Paper Souls
Melancholia #3
A young girl, without a name, has boarded a train in the north of Sweden and ended up in Stockholm. She's arrested in connection with a brawl, and an investigation is conducted to determine her identity. Officers Jeanette Kihlberg, Jimmy Schwarz, and Nils Åhlund are assigned to the case.
It turns out to be a more demanding matter than anticipated. The girl's presence is soon loosely tied to two murders out in the suburbs. For every new clue that emerges, the intricate pattern of connections seems all the more complex. Alongside the police investigation, the launch of the author Per Qviding's latest novel is underway. The narrative revolves around a girl called Stina, who grows up in the northern parts of Sweden in the late 1800's and is forced to emigrate to the US due to bad harvests and starvation. Qviding's novel becomes interlinked with the ongoing investigation, sending those involved on an intense race against time.
Paper Souls is the original, macabre, and literary suspense novel by No. 1 internationally bestselling Erik Axl Sund. It's a story about identity and what happens when we pursue a different path beyond our set roles and means, and beyond time itself. Is that possible? Or are we hopelessly bound by our material circumstances?
Awards
Shortlisted for the Swedish Academy of Crime Writers' Award

(Best Crime Novel of the Year) Sweden
2022
Close award list
Reviews
"Erik Axl Sund has an assuredness to their narration and an implicit promise in their craftsmanship that whoever goes in this journey with them will be rewarded."

"Erik Axl Sund's depictions of complex identities, in complicated twisted intrigues, are truly interesting. […] Many authors write psychological thrillers. Few write such intense psychological thrillers as Erik Axl Sund."

"It is evocative and skillful. /…/ Paper Souls is their sixth and best crime novel yet."
Author

Erik Axl Sund

Published

2022

Genre

Pages

441

Reading material

Swedish edition

Rights sold

Czech Republic, Euromedia

Denmark, Lindhardt og Ringhof

Finland, Otava

France, Actes Sud

Germany, Goldmann

Netherlands, Bezige Bij

Poland, Sonia Draga

Russia, Corpus

Serbia, Samizdat

Slovakia, Ikar

Sweden, Ordfront