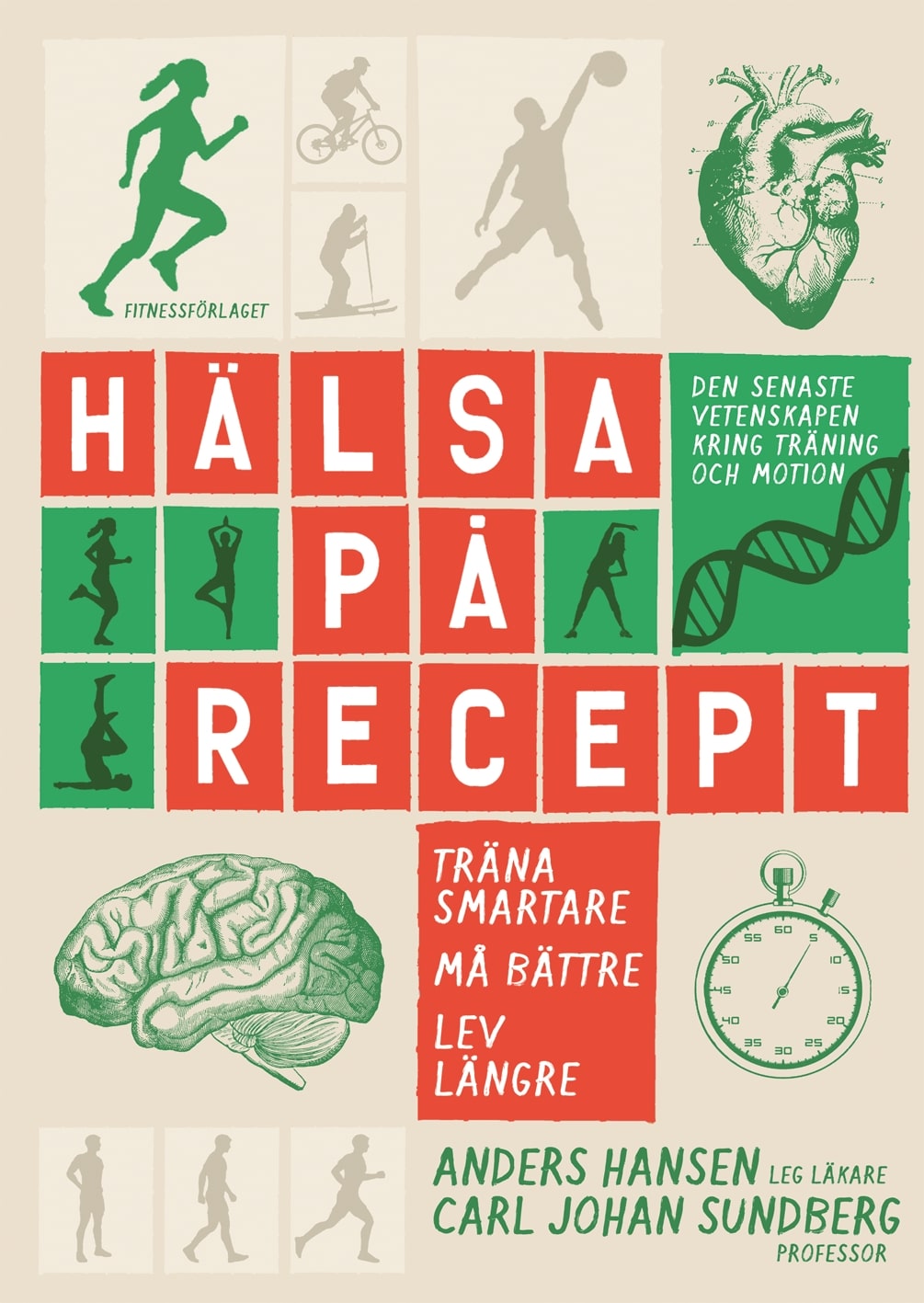 Hälsa på recept
The Prescription for Health
Train smarter, live longer, and feel better.
Medical miracle cures rarely live up to the hype, but if there's one exception, it's this: physical exercise. Modern science shows that regular exercise is nothing short of a miracle cure. Besides improving your overall health, moving your body can help prevent and alleviate diseases like diabetes, cardiovascular disease, cancer and depression. And it doesn't stop there. Better sleep, improved focus, a sharper memory and a stronger immune system are all proven benefits. And last but not least: you'll not only live longer – you actually become younger on a cellular level!
Here is all you need to know and do in order to gain the benefits of physical exercise – and it's a lot less work than you think. When it comes to preventing disease, you don't have to be a marathon runner – 30 minutes of walking per day will do! Written by Anders Hansen in collaboration with lic. physician Carl Johan Sundberg, Prescription for Health will teach you how to "hack" exercise and life. Did you for instance know that with "super intervals," you can get more out of five minutes of exercise than if you train for a full hour?
Author

Anders Hansen

Published

2014

Genre

Pages

176

Reading material

Swedish edition

Rights sold

Denmark, Nyt Nordisk Forlag

Finland, Kustannus Mäkelä

Germany, Random House

Iceland, Forlagid

Italy, Ricca Editore

Latvia, Madris Publishing

Norway, Pax

Poland, Znak

Sweden, Bonnier Fakta