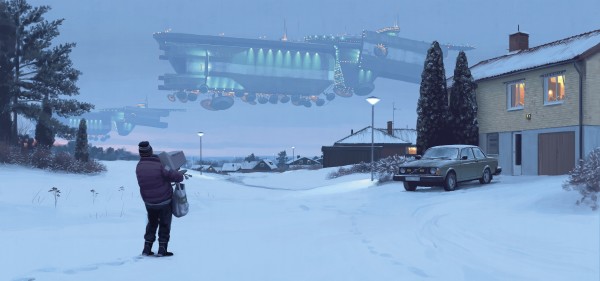 'Tales from the Loop' and 'Things from the Flood' to become a TV series
Simon Stålenhag's Tales from the Loop and Things from the Flood will become a major TV series co-produced by Amazon Studios and Fox 21 Television Studios. Simon Stålenhag's art blends elements of futuristic science fiction with images of rural life in Sweden and has reached a big fan-base worldwide.
"Simon Stålenhag's paintings are renowned for their vision of a not-too-distant, futuristic landscape. We are looking forward to bringing that to life and sharing it with our Prime Video audience," said Albert Cheng, co-head of television, Amazon Studios.
Writer Nathaniel Halpern (Legion) will serve as showrunner and executive producer for the series, and Mark Romanek (Never Let Me Go) will direct the pilot.
To read more about this project, click on "Read more".
Read more