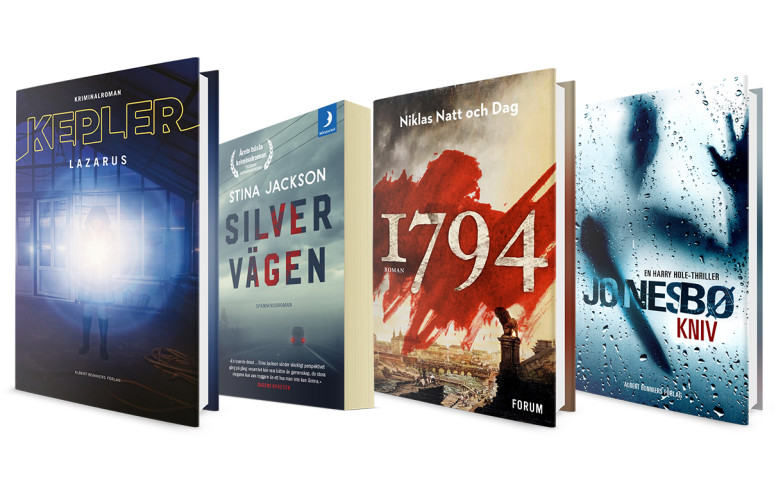 Lars Kepler, Stina Jackson, Niklas Natt och Dag and Jo Nesbø among the most sold in Sweden 2019
The official bestseller lists for 2019 have been announced in Sweden, and two of the names featured will be familiar to those who can recall the lists for the previous year, 2018. Both Lars Kepler and Stina Jackson succeed in grabbing top spots two years in a row with the same titles, Lazarus and The Silver Road respectively. Lars Kepler's Lazarus is No. 2 on the hardcover list, while Stina Jackson's The Silver Road is No. 3 in paperback and e-book, and No. 4 in audio.
Also appearing for the second year in a row, though with a new title, is Niklas Natt och Dag. His 1794 lands at No. 4 in hardcover.
Another long-running bestseller making multiple appearances on the lists is Jo Nesbø's Knife, which takes the No. 4 spot in the e-book category and No. 5 in audio.