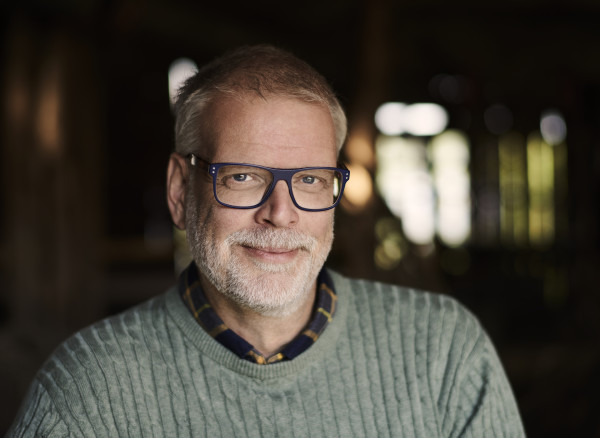 Hans Rosenfeldt is back with a new crime series
In September 2020, Hans Rosenfeldt will publish his first own suspense novel, When Crying Wolf. The title is the first installment in a new series about the Haparanda police Hannah Wester.
Hans Rosenfeldt is the creator of the acclaimed TV series The Bridge and Marcella, and has together with Michael Hjorth written six novels about Psychological Profiler Sebastian Bergman, to date translated into 34 languages and sold in more than 4 million copies around the world. This will be the first suspense series Rosenfeldt has written on his own, and it has already been sold to six territories.
"Hans Rosenfeldt has written an incredibly thrilling story – we already know that he's a master of that craft – but I'm also utterly impressed by how expertly he has carved out the gallery of characters, especially the middle-aged police detective Hannah, how he has captured the environment and atmosphere of Haparanda, and last but not least, the high level of his prose. This publication will be one of the biggest events of the year," says Eva Gedin, CEO at Norstedts.
When Crying Wolf is set in Haparanda, close to the border to Finland. When human remains are found in the stomach of a dead wolf, Hanna Wester knows that this summer will be unlike any other. The remains can soon be linked to a bloody drug deal across the border in Finland. Hannah and her colleagues leave no stone unturned. But time is scarce, and they aren't the only ones looking.
"This is the first time in a very, very long time that I have written something all by myself. The Sebastian Bergman series is one I've co-written with Micke, and all the screenplay projects I do are always more or less collaborative. In that sense, When Crying Wolf was more of a challenge than I'd expected, but at the same time there is something incredibly inspiring in getting to do something that feels so new and exciting after so many years in the business - stepping out of my comfort zone, so to speak," says Hans Rosenfeldt.
When Crying Wolf is the first part in the series about the Haparanda police Hannah Wester, and is set to be published in Sweden by Norstedts on September 21, 2020.