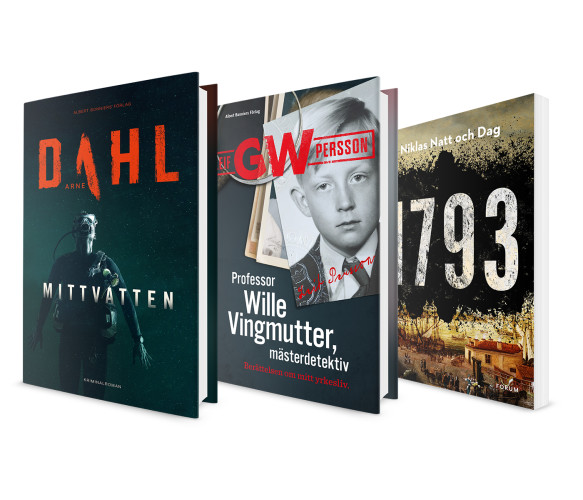 Arne Dahl, Leif GW Persson and Niklas Natt och Dag on the Swedish bestseller lists
Arne Dahl's Turmoil debuts on the official Swedish bestseller list for hardcovers at No. 2. The third Berger & Blom novel also claims a spot on the ebook list, where it is No. 3.
Leif GW Persson's Master Detective Willy: the Story of My Career comes in at No. 2 on the nonfiction list, similarly occupying a second spot on the lists in the form of a No. 3 placement on the audio list.
Lastly there is the paperback list, where Niklas Natt och Dag continues to place among the top authors and titles. His 1793 is No. 3 this week, and No. 2 on the ebook list.