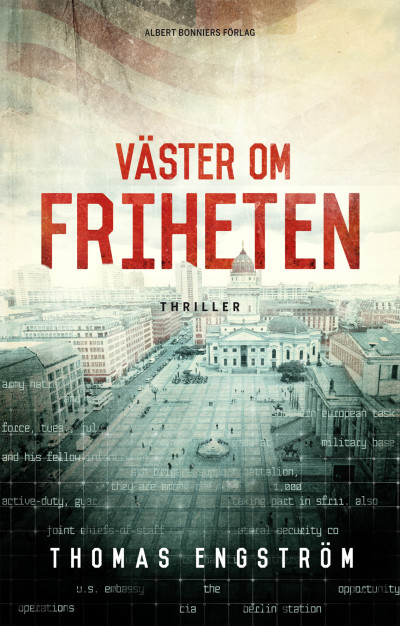 Väster om Friheten
- 2018
West of Liberty
Marrakech, July 2011. Three American citizens are found brutally executed in a barbershop. The murders are quickly swept under the rug. Yet a week later a woman calls the American embassy in Berlin, claiming to have information on the killing.
CIA's top in Berlin recognizes that he's on to something big. He contacts his old subordinate, former agent Ludwig Licht. Licht is given the task of questioning the woman. Before long the case takes on mazelike proportions, branching out before his very eyes. The hunt for one of America's sworn enemies has begun.
West of Liberty is the first novel in the Ludwig Licht Quartet by Thomas Engström. Sara Heldt and Donna Sharp are the screenwriters behind the TV series adaptation of the novel, to be directed by Barbara Eder.
Producers: Anagram Sverige AB and Network Movie (Germany).
Writer

Sara Heldt

Release date

2018

Status

pre-production

Genre

Format