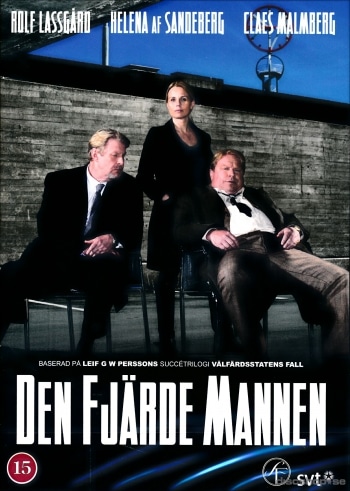 Den fjärde mannen
Another Time, Another Life
This sequel to Death of a Pilgrim is based on the large-scale crime novel Another Time, Another Life which takes off from a well-established historical fact: the occupation of the West-German embassy by terrorists in 1975. The story moves rapidly to 1989 and the unsolved stabbing of a civil servant, and then to 1999, when Swedish intelligence investigates the newly instated Minister of Justice, finding unexpected links with crimes in the past. With his usual sardonic wit and knowledge of police jargon, Persson weaves a particularily nasty web of extortion, Stasi agents and greed that reaches all layers of Swedish society.
The No.1 national bestseller, Another Time, Another Life, is the second part of Leif GW Persson's Story of a Crime trilogy.
Screenplay by Sara Hedt and Johan Widerberg.
Screenwriter

Sara Heldt

Premiere

2014

Genre