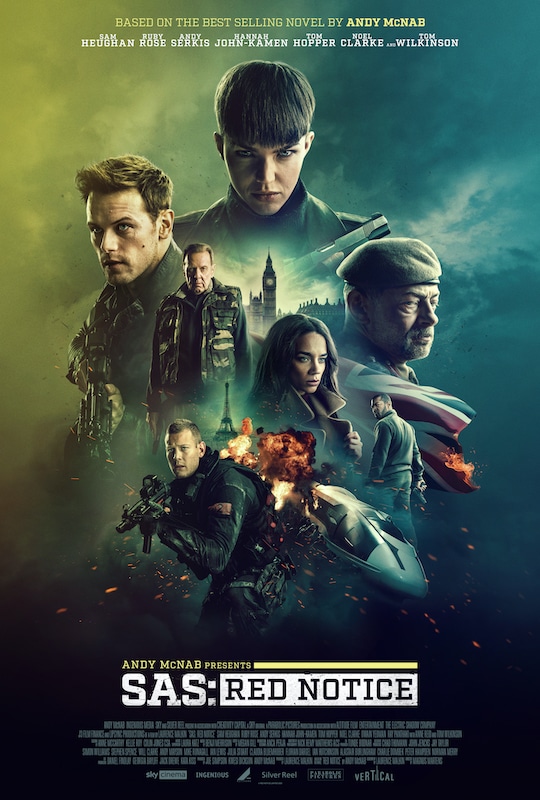 SAS: Red Notice
In SAS: Red Notice a band of criminals hijack the Eurostar train with 400 hostages on board, deep beneath the English Channel where they plan to detonate an explosion, ushering in an economic war on the government. Unbeknownst to the criminals, injured Special Air Service off-duty officer Tom Buckingham is on board the train and will stop at nothing in his attempt to thwart the terrorist attack.
Directed by Magnus Martens.
Starring Sam Heughan, Ruby Rose, Tom Wilkinson, Andy Serkis, and Tom Hopper.
Director

Magnus Martens

Premiere

2021

Genre