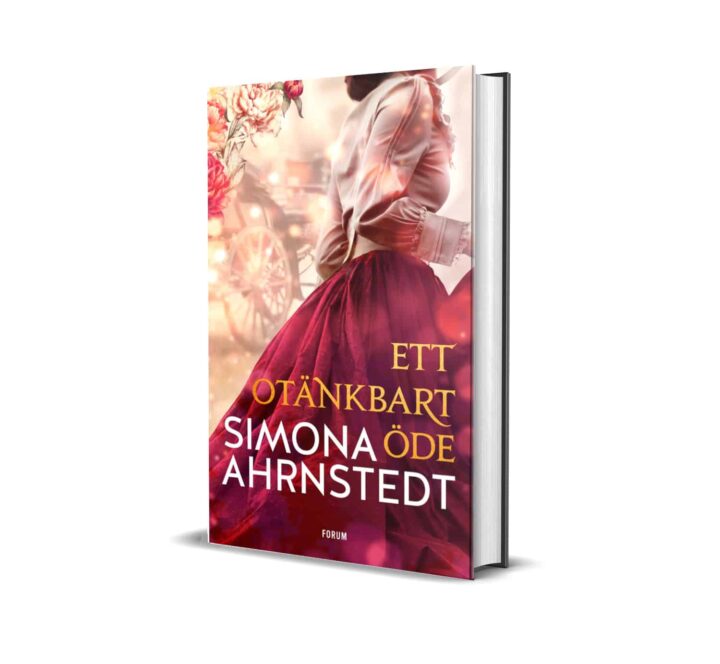 'An Unthinkable Fate' published in Sweden
In the spring of 1884 the young society woman Alexandra Rosenkvist is living in the north of Sweden, exiled having caused a scandal that shocked the high society. Now she's finally allowed to return to Stockholm, where modern inventions such as the telephone and electricity are seeing the day of light, and where intelligence and money are beginning to be considered more important than fine ancestry. The women's fight is in its early stages and within Alexandra a longing is growing for independence and the prospect of devoting herself to her passion: art.
The one coming to collect Alexandra is Atle Falk, a man with a dark past. Together with Atle, her cheery maid Minna and the pious handmaiden Emmy, Alexandra will traverse through a Sweden that is rapidly changing. On the surface the young dreamy socialite Alexandra and the scarred and cynical Atle have nothing in common, but during the course of their journey they grow closer to one another and unthinkable feelings blossom. Alexandra's dreams of an independent and free life begin to flourish. But at home in Stockholm her rich and conservative family await. And they have very different plans for her.
An Unthinkable Fate is the fourth stand-alone set in Simona Ahrnstedt's Wadenstierna-universe.
Rave reviews for 'Detective #24'
Aron Levander's Detective #24 (Detektiven från Beledweyne) premiered on SVT Play March 10 to great reviews. The series has received praise for its revival of the crime genre, its originality and unconventional characters.
"Finally, a fun, intelligent Swedish cozy crime – and an innovative way forward for the procedural form. /…/ Sprinkles salt in a type of genre series where we're used to getting sugar. That's why the humor never gets boring either. It rather chafes uncomfortably, and I love it."
– TVdags ★★★★
A revival of the Swedish crime genre. /…/ TV creator Aron Levander returns with another well-written, exciting and entertaining crime series.
– Moviezine ★★★★
"Finally a brilliant Swedish cozy crime /…/ of international class. /…/ The series has also managed to create a unique double act, which is truly impressive. /../ I can't wait until all the episodes are available on SVT Play."
– VLT
"A unique and successful Swedish cozy crime series."
– Aftonbladet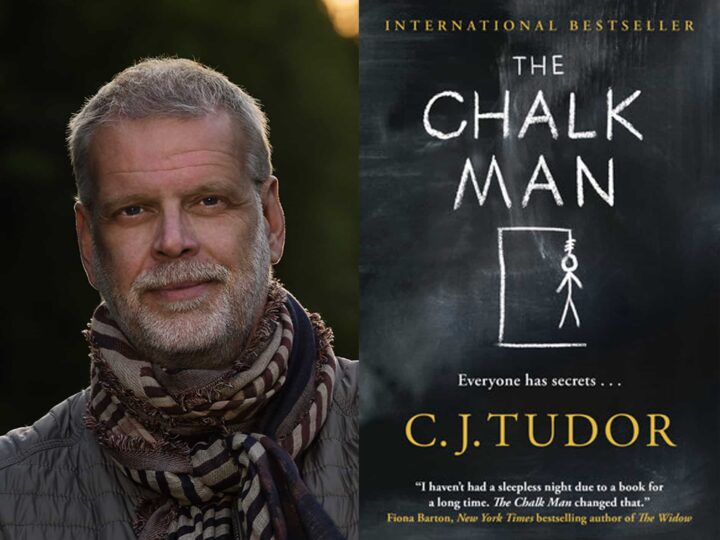 Hans Rosenfeldt to adapt C.J. Tudor's 'The Chalk Man'
Hans Rosenfeldt has set his next project, a return to the canon of crime author C.J. Tudor. Having just penned Paramount+'s adaptation of Tudor's The Burning Girls, Rosenfeldt is now turning his attention to her first novel, 2016's The Chalk Man. Rosenfeldt is combining once again with UK indie Buccaneer Media, with whom he worked on The Burning Girls and ITV thriller Marcella.
Starting in 1986, the book follows Eddie "Munster" Adams, who spends his days biking around a sleepy English village exchanging secret codes via little chalk stick figures with his friends. But then a mysterious chalk man leads them right to a dismembered body, and nothing is ever the same. Fast-forward to 2016 and Eddie thinks he has put the past behind him, before he gets a letter in the mail, containing a single chalk stick figure.
"I love C.J. Tudor's books and I'm so glad that I get the opportunity to adapt another one of them," says Rosenfeldt. "I'm really looking forward to bringing The Chalk Man's exciting twisty plot and interesting characters to the screen together with the great people at Buccaneer".
"We're excited to be once again marrying C.J.'s compelling storytelling with Hans Rosenfeldt's world class screenwriting to create another premium screen thriller for audiences around the world." says Richard Tulk-Hart, joint CEO of Buccaneer.
Read the full article in Deadline by clicking 'Read More' below.
Read more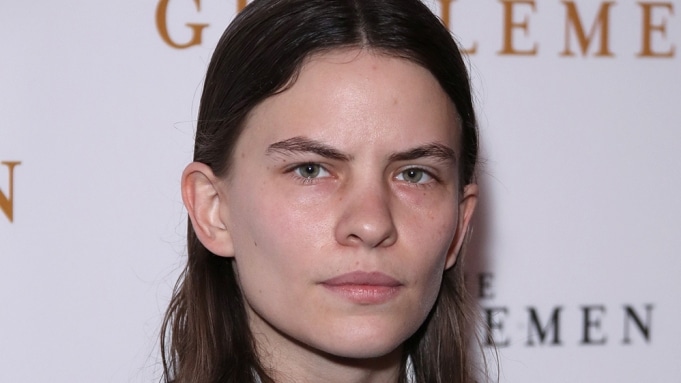 Photo: Mike Marsland/WireImage
'Cry Wolf' to become TV series
Cry Wolf (Vargasommar), the acclaimed debut novel of Hans Rosenfeldt, will now be made into a TV series by writer Oskar Söderlund and director Jesper Ganslandt, the duo behind the mega hit series Snabba Cash.
Cry Wolf will star British musician-turned-actor Eliot Sumner (No Time to Die), Eva Melander (Border) and Henrik Dorsin (Triangle of Sadness).
Melander is set play Hannah Wester, a 54-year-old police officer whose quiet life in Haparanda gets turned upside down after a wolf is found dead. What appeared to be an ordinary investigation instead turns into a sprawling criminal case with connections to a bloody drug deal in Finland, sparking a series of brutal events.
Cry Wolf will start filming in in Haparanda, near the border of Finland, in July.

Lars Kepler, Martin Widmark and Måns Mosesson on the Swedish bestseller lists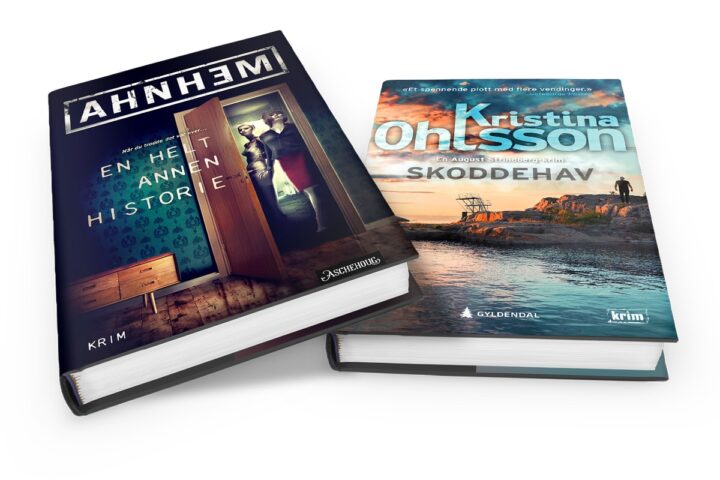 Stefan Ahnhem and Kristina Ohlsson on the Norwegian bestseller lists
Stefan Ahnhem's An Entirely Different Story climbs the hardcover fiction list this week, coming in at No. 4. Kristina Ohlsson meanwhile claims the No. 1 spot on the e-book list with the just published Dimmed Lights, also No. 5 on the hardcover list.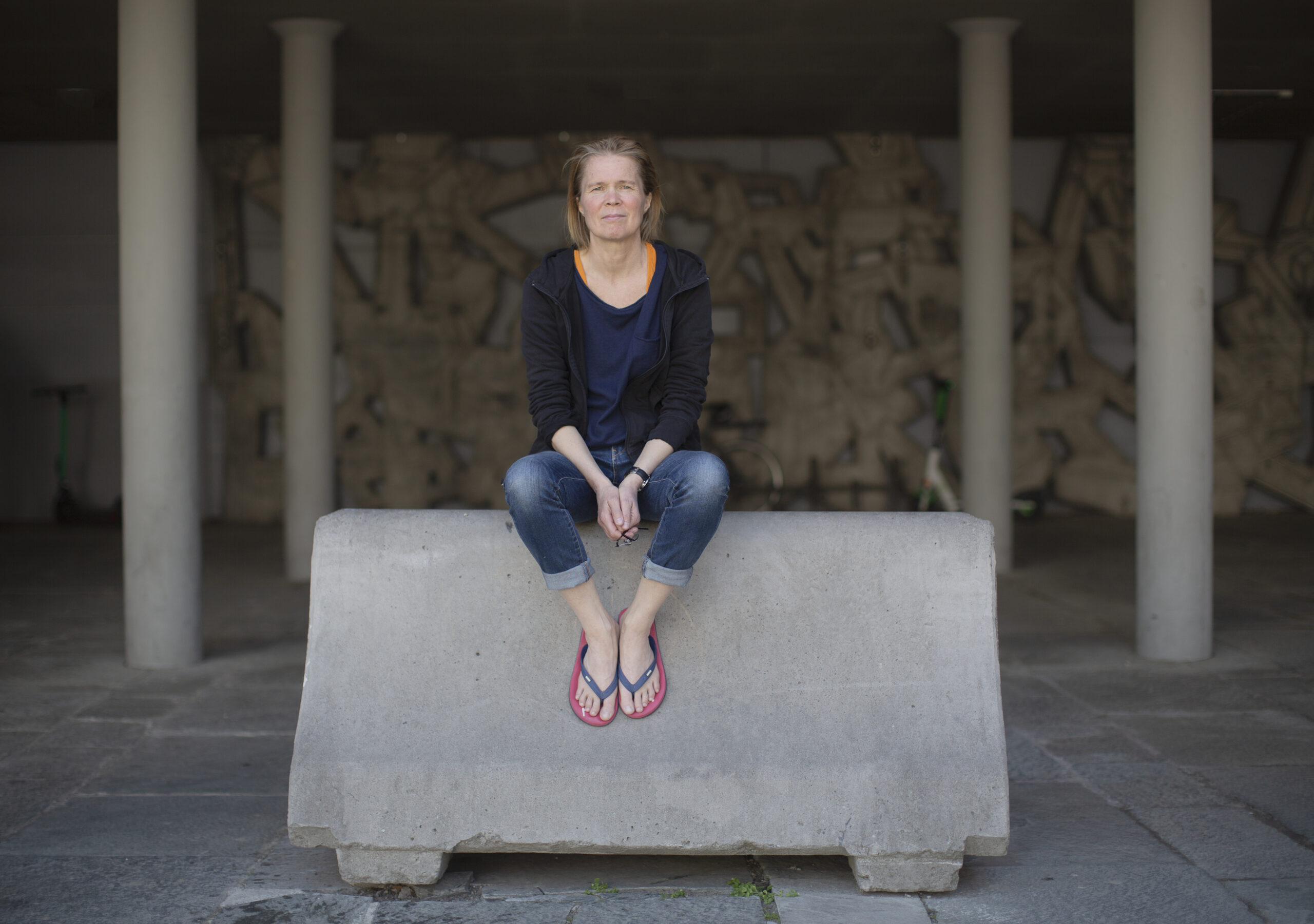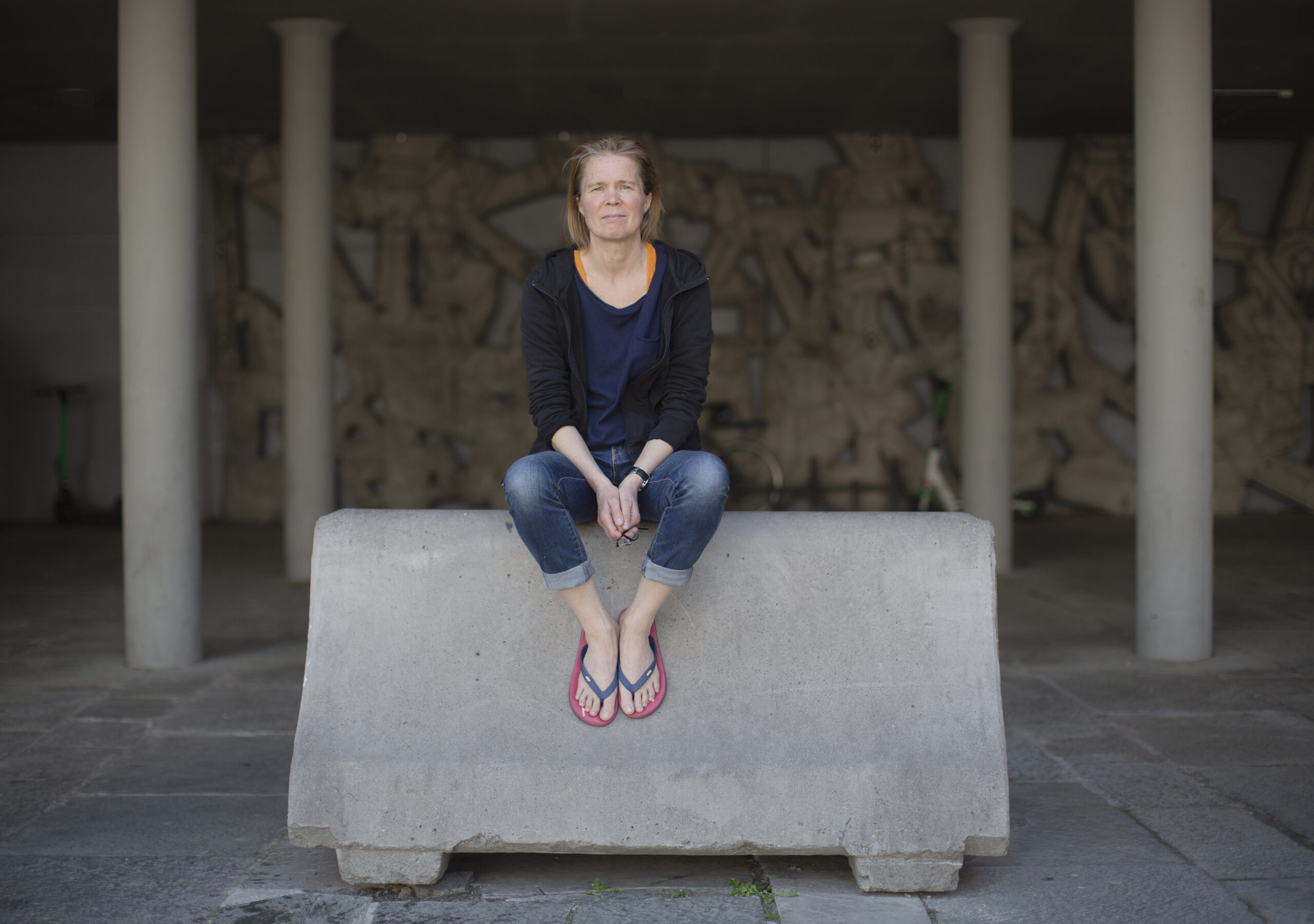 Photo: Sara Mac Key
Ia Genberg awarded the Aftonladet Literary Prize
The Aftonbladet Literary Prize 2022 is awarded to Ia Genberg, writer of the August prize winning and highly acclaimed The Details. The jury's motivation is as follows: "With the latest novel, the curiosity for humans is refined as the author's signum. The vision is clear, yet forgiving. It relies on the people who come and go through a life and who's imprints make us who we are. The book stays close to every day life, but billows like a body in constant movement. With a focus on the concentration of moments, the story reaches beyond clichés and the latches of chronology." 
The prize has since 1957 been awarded "on exclusively artistic grounds to any Swedish writer who is still in creative development".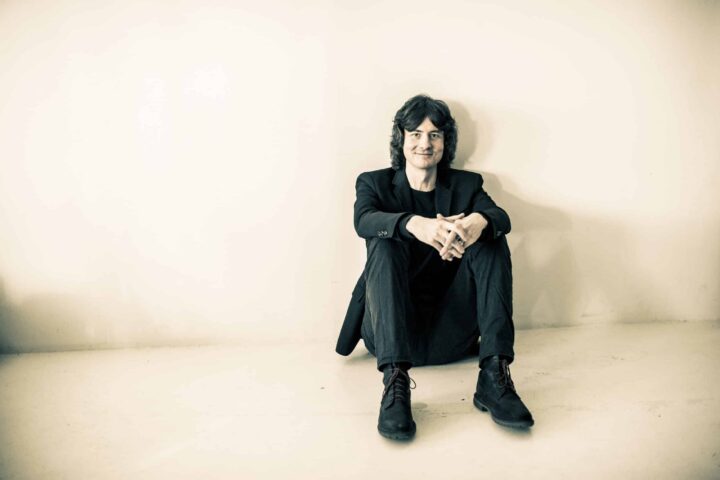 Photo: Ville Juurikkala
'The Moose Paradox' nominated for the CrimeFest's Last Laugh Award
Antti Tuomainen's suspenseful novel The Moose Paradox has been nominated for CrimeFest's Last Laugh Award 2023 in the category Best Humourous Crime Novel. The winner will be announced at the CrimeFest Gala Dinner on May 13.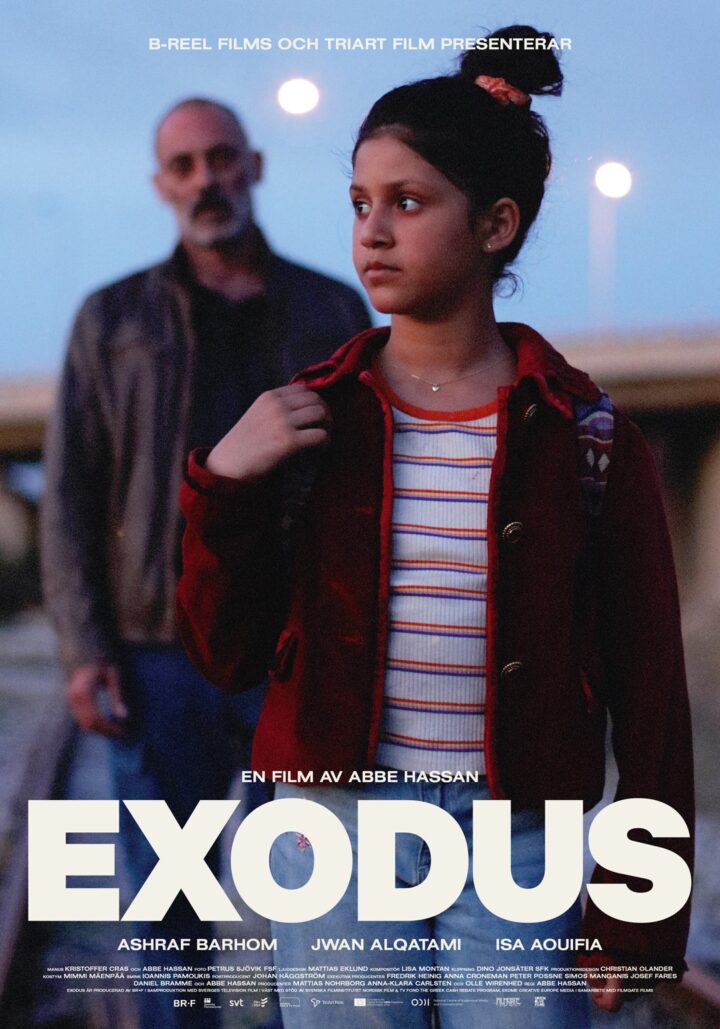 Fantastic reviews for Abbe Hassan's 'Exodus'
Abbe Hassan's feature debut Exodus, written together with Kristoffer Cras, was released in Swedish theatres March 10 to outstanding reviews.
Director Abbe Hassan creates pure film magic. /…/ A masterful feature film debut. /…/ Abbe Hassan is a name to remember. /…/ A brilliant and unique refugee drama.
– Moviezine ★★★★
Exodus – a masterful debut. /…/ A brilliant film, unique and deeply moving. /…/ Exodus is a grand drama about two people on the run which stands out with a unique story. /…/ The interaction between the two, Amal and Sam, is phenomenally well portrayed.
– Kulturbloggen ★★★★★
An impressive feature film debut that bodes well for the future. /…/ It is not an easy subject which Abbe Hassan has chosen to portray, but he does it with great assurance and a surprisingly light hand.
– Filmtopp ★★★★
Hassan's film is a warm portrayal of humanity in the wake of the dark reality of war.
– Bio.nu ★★★★
The interaction between the Palestinian actor Ashraf Barhom and the Swedish debutant Jwan Alqatami is immediately vigorous and interesting.
– DN
The last scene breaks my heart into a thousand pieces.
– Kulturnytt i P1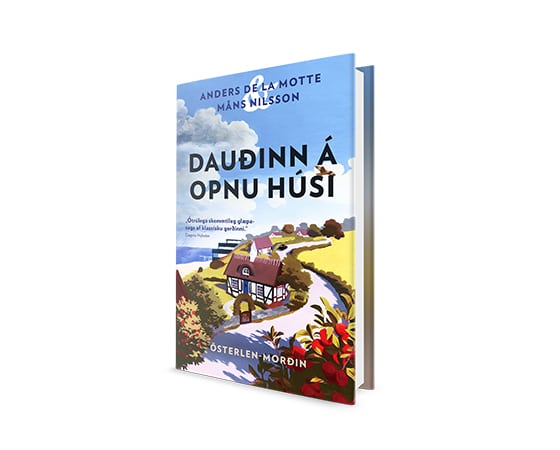 'A House to Die For' No. 4 in Iceland
Anders de la Motte & Måns Nilsson's A House to Die For is No. 4 on the official Icelandic bestseller list for the month of February, 2023.