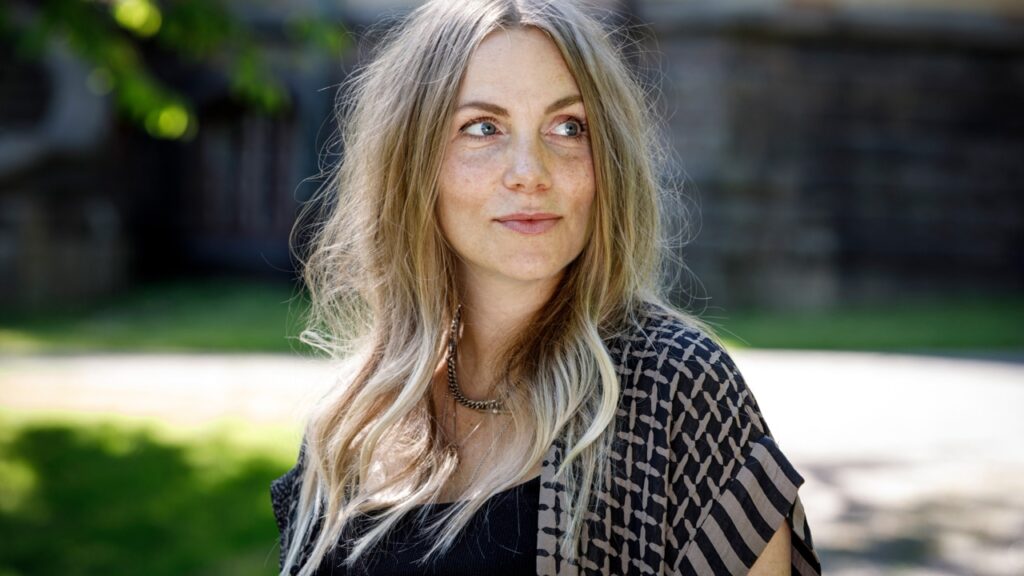 Photo: Johan Paulin
Tove Eriksen Hillblom joins Salomonsson Agency
Tove Eriksen Hillblom is an acclaimed screenwriter with several hit series under her belt. She has a fondness for exploring the borderland between darkness and humor and poking at people's inadequacies. Eriksen Hillblom has a background in advertising, having successfully worked as a copywriter and winning numerous international awards. Among else she has been awarded at Cannes Lions, the One Show, Eurobest, Epica and the Golden Egg Awards. At Cannes Lions she was also named one of twelve creative leaders of the future.
Having always dreamed of pursuing a career as a screenwriter and truly delve into her stories, she began writing for TV. 2014-2015 she wrote for the series Inte OK!, and in 2019 for the lauded TV show Solsidan. In 2020 she was head writer of the second and third season of the popular series Sjölyckan. Inte OK!, Solsidan and Sjölyckan have all been nominated for 'Best Comedy' at the Swedish TV Awards Kristallen.
2022 saw the premiere of the praised Vi i villa (Suburbia) on Discovery + for which Eriksen Hillblom was head writer. Vi i villa received fantastic reviews and was nominated for the prestigious 2022 Nordisk Film & TV Fond Prize for outstanding writing on a Nordic Drama series.
Among Eriksen Hillblom's coming projects is the TV series The Meaning of Life, currently in post-production, which she has created and written together with Maria Nygren.
Photo: Gabriel Liljevall
Tomas Tivemark joins Salomonsson Agency
Screenwriter and producer Tomas Tivemark has extensive experience in writing for film and TV. Throughout the years he has proved his versatility, skillfully moving between genres and writing everything from comedy to thrillers.
In 1995, Tivemark founded the successful production company Tre Vänner, together with Michael Hjort and Johan Kindblom. During his time at Tre Vänner, Tivemark co-created and wrote several hit TV series and films, including Bert (1994), Svensson, Svensson (1994-1996) and Cleo (2002-2003). Tre Vänner has been part of SF Studios since 2016.
Among Tivemark's works in the crime genre you can find Jakten på en mördare (1999), Wallander: The Man Who Smiled (2003) and Wallander: One Step Behind (2005). Tivemark is also known for creating and writing family and children's films, with notable titles including the beloved Bamse and the Thief City (2014), Bamse and the Thunderbell (2018) and The Lost Treasure of Aquila (2014).
2021 saw the premiere of Tivemark's latest feature film A Christmas Tale, which received great reviews and was nominated in eight categories at the 2022 Guldbagge Awards.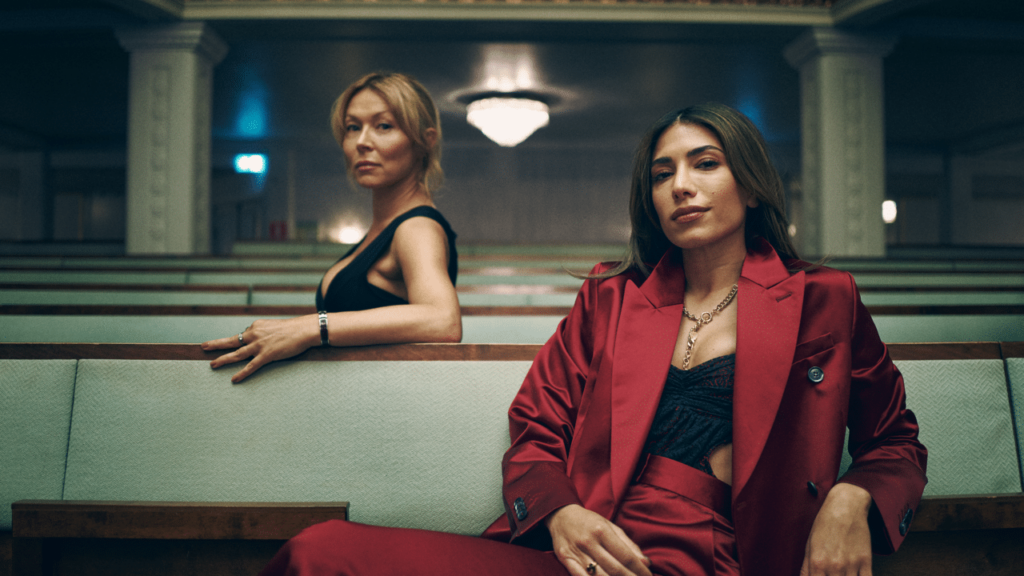 'Snabba Cash Season 2' to premiere at Way Out West
Snabba Cash, Netflix' successful and critically acclaimed Swedish original series, will have its second season exclusive world premiere at the Swedish festival Way Out West August 11-13 followed by a global release on Netflix in the fall of 2022.
Snabba Cash Season 2 is written by Oskar Söderlund and directed by Jesper Ganslandt, who also are the creators and show runners of the series. Lisa Farzaneh and Måns Månsson are also directors for the second season. Aron Levander and Mona Masri joins as episode writers. Jens Lapidus is the author behind the internationally bestselling novel that inspired the series.
The weekly Norweigan bestseller list
This week's bestseller lists in Norway have Stefan Ahnhem's  The Final Nail claiming the No. 1 spot on the official paperback list for the seventh consecutive week followed by Jørn Lier Horst's A Will to Serve at No. 2.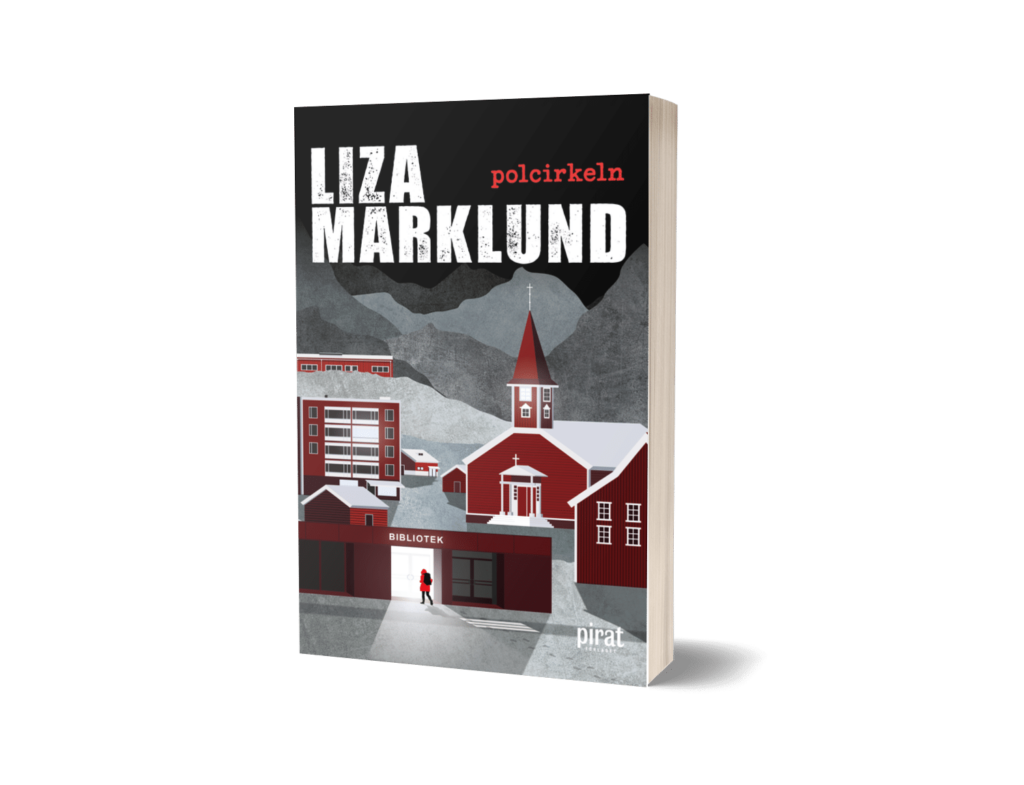 Marklund on the Swedish bestseller list
Liza Marklund's thriller The Polar Circle features at No. 3 on the official list for paperback in Sweden.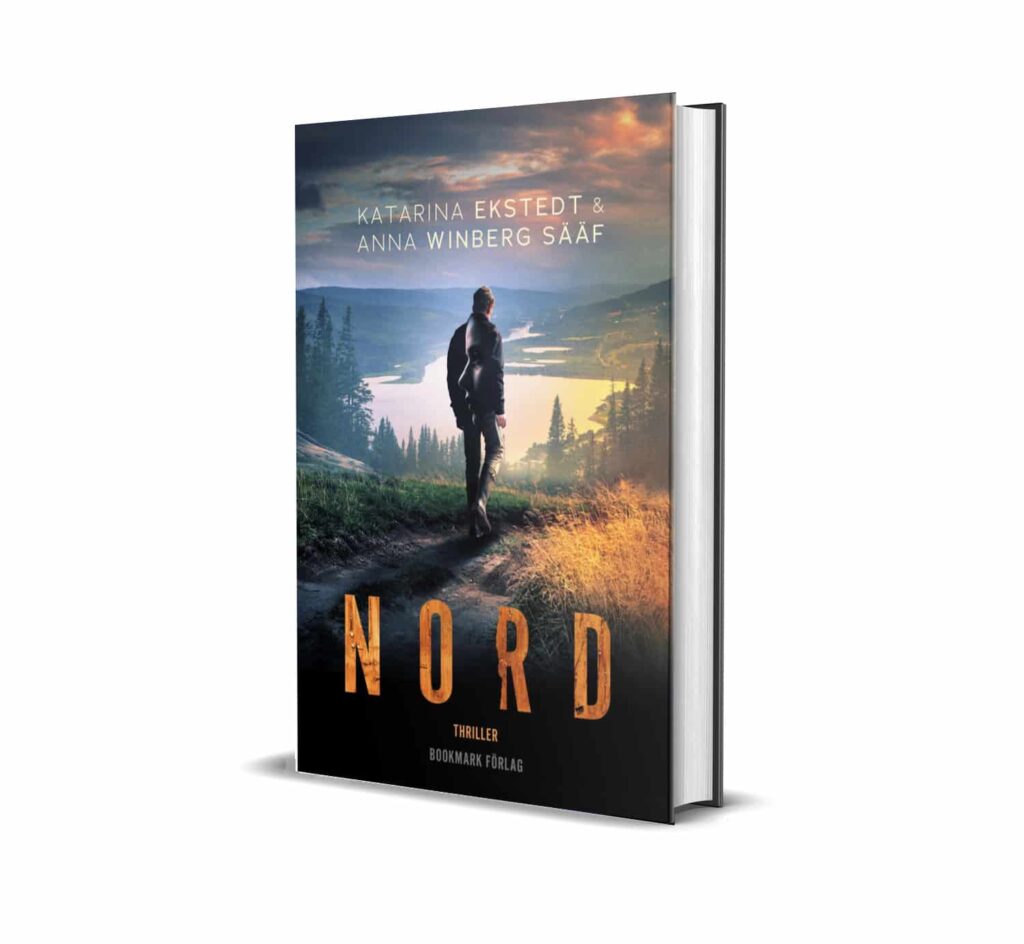 'Nord' published in Sweden
Having been involved in a fatal accident in his teens, Alex has ended up alone, unemployed and with his self-esteem at rock bottom. When he receives a job offer that seems too good to be true, he doesn't hesitate for a second. It is a coveted position as Commis de Cuisine, kitchen assistant, at the world-renowned Micheline-starred restaurant NORD in the Swedish Jämtland mountains.
The job is painstakingly tough, and soon further made complicated by Alex falling for the electrifying owner, Alice Duwal, who's considerably older than Alex and also married. It doesn't take long before Alex realizes that everything is not what it seems. Alice appears to harbour many secrets, and Alex is drawn into a tangle of lies, sex and threats that seems utterly impossible to escape.
Where do you turn for help when your past refuses to let you go?
Nord is a captivating psychological thriller that delves into the dark underbelly of the fine dining scene. It is the first installment in a diptych exploring power abuse, vulnerability, and exploitation.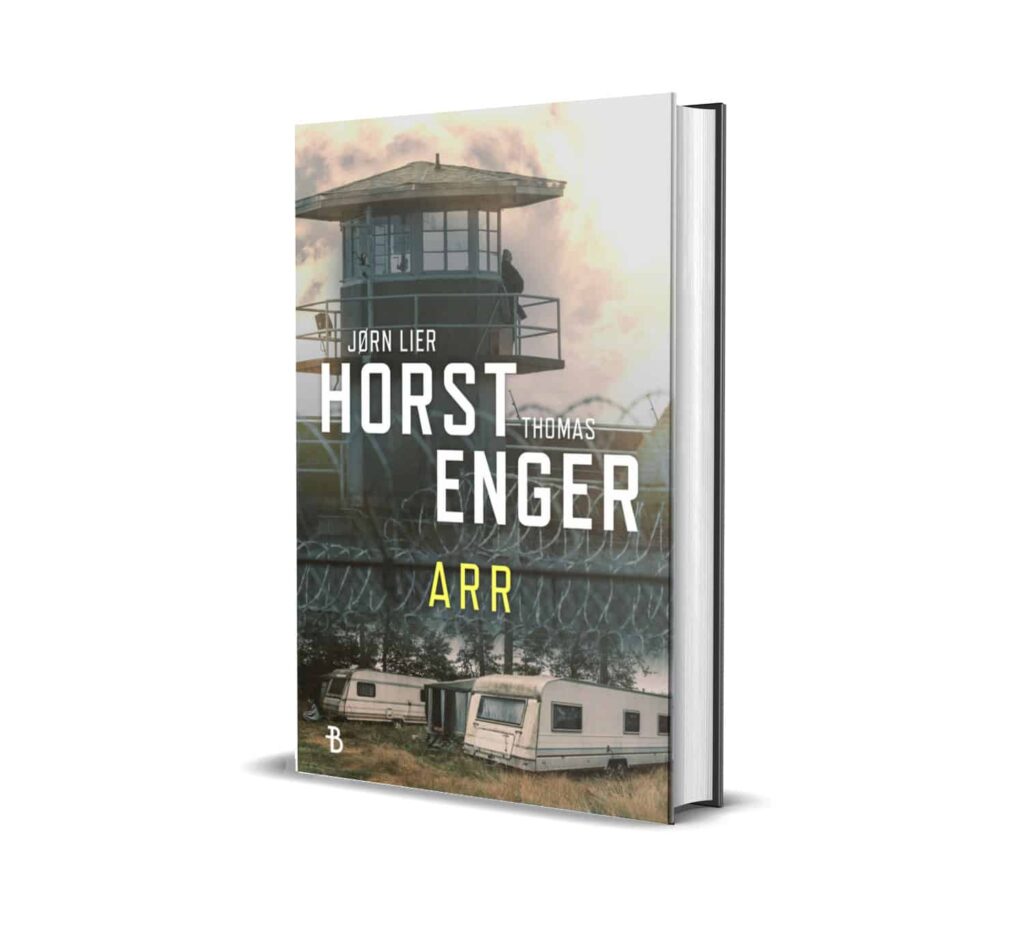 'Scars' published in Norway
Alexander Blix is a broken man. Having been convicted for avenging his daughter's death, he is held in one of Norway's high security prisons. Inside, the other prisoners take every opportunity to challenge and humiliate the former police investigator. Sometimes it gets rough.
On the outside, Blix's former colleagues have begun the hunt for a feared killer. Walter Kroos has escaped from prison in Germany and has crossed borders on his way northwards. The only connection the police have established between Kroos and Norway is a fellow inmate in Blix's prison ward. Now they seek inside help from the policeman.
Journalist Emma Ramm is one of the few people featured on Blix's visitor list. She becomes his ally when Blix has to connect the ties between the past and the present – and between the world inside and outside of the prison walls. The tracks lead to Osen, a woodlands community 150 kilometers north of Oslo, where several of the inhabitants carry deadly secrets and deep scars.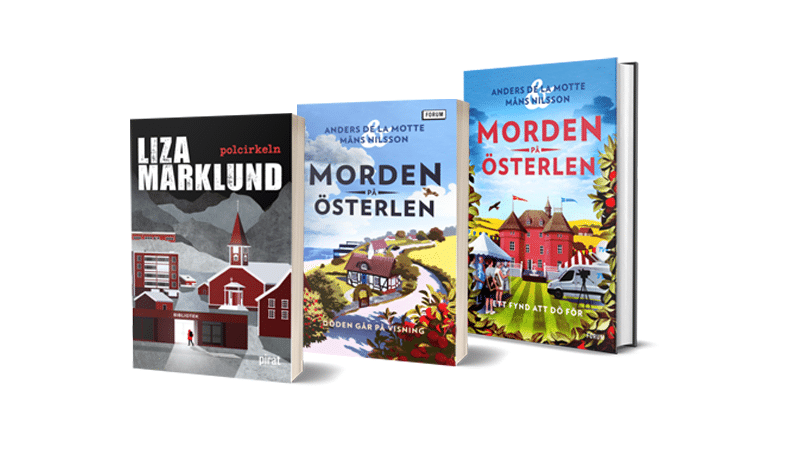 Marklund, de la Motte and Nilsson on the Swedish bestseller lists
Anders de la Motte and Måns Nilsson's Death Goes Antiquing features at No. 5 on the official bestseller list for fiction in Sweden. Liza Marklund's The Polar Circle claims the No. 3 spot on the official list for paperback, followed by Anders de la Motte and Måns Nilssons's A House to Die For, featuring at No. 5.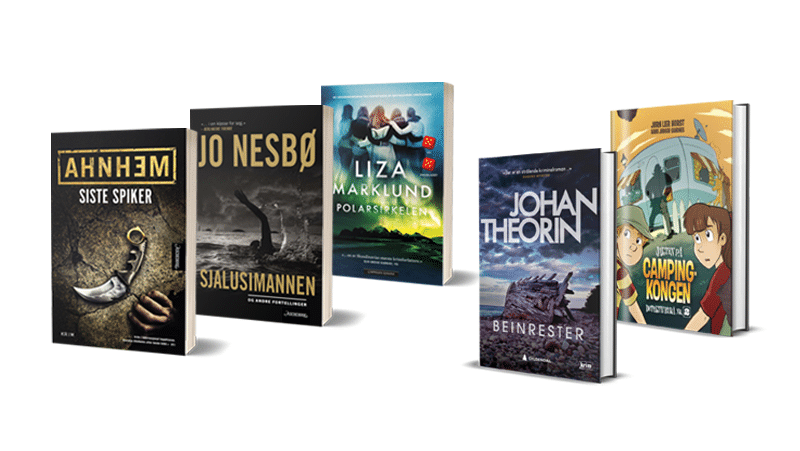 Ahnhem, Nesbø, Marklund, Theorin and Lier Horst on the Norwegian bestseller lists
This week's bestseller lists in Norway have Stefan Ahnhem appear at the top of the official paperback list, claiming the No. 1 spot with The Final Nail for the sixth consecutive week. The title is followed by Jo Nesbø who features at No. 2  with The Jealousy Man and Other Stories and Liza Marklund who comes in at No. 3 with The Polar Circle on the same list. Johan Theorin claims the No. 5 spot with Weathered Bones on the official list for fiction.
Jørn Lier Horst & Hans Jørgen Sandnes' Detective Agency No. 2 title  The Search for the Camping King comes in at No. 1 on the Norwegian bestseller list for children's fiction for the second consecutive week.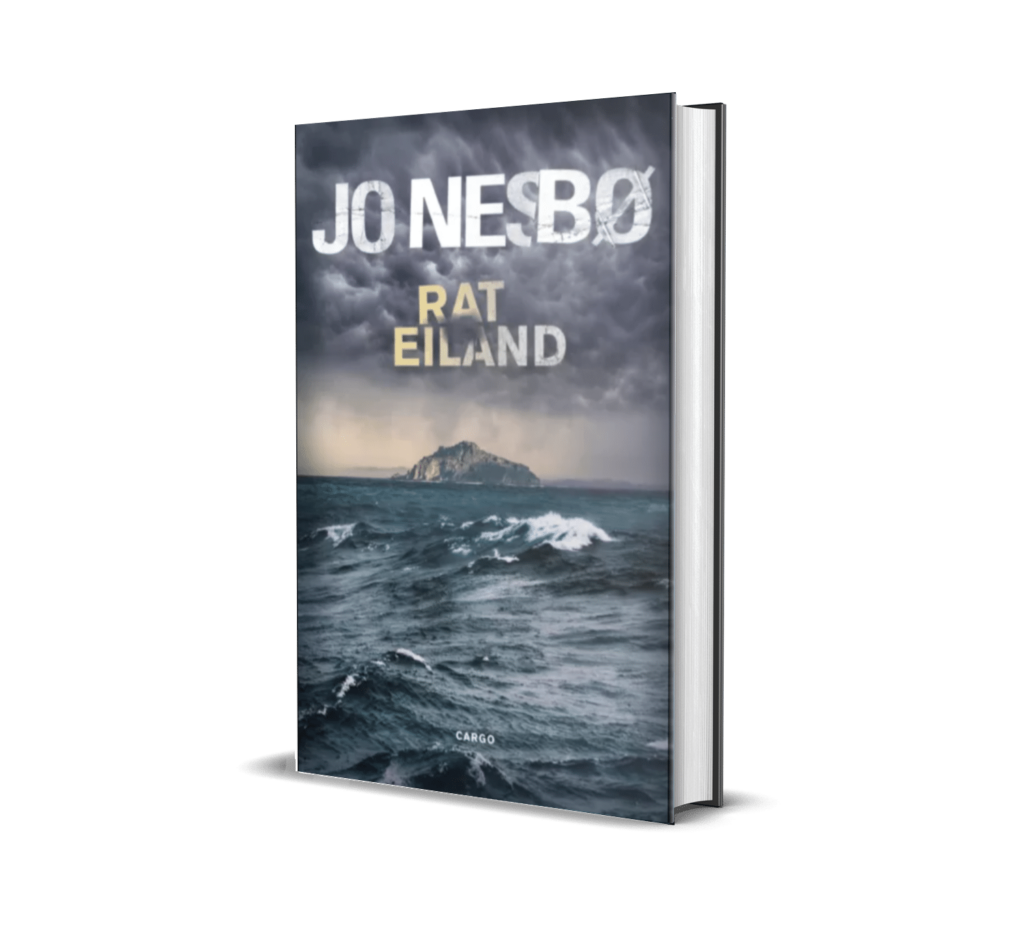 'Rat Island and Other Stories' on the Dutch crime list
Jo Nesbø's Rat Island and Other Stories claims the No. 4 spot on the official list of the best crime fiction in the Netherlands for the second consecutive week.