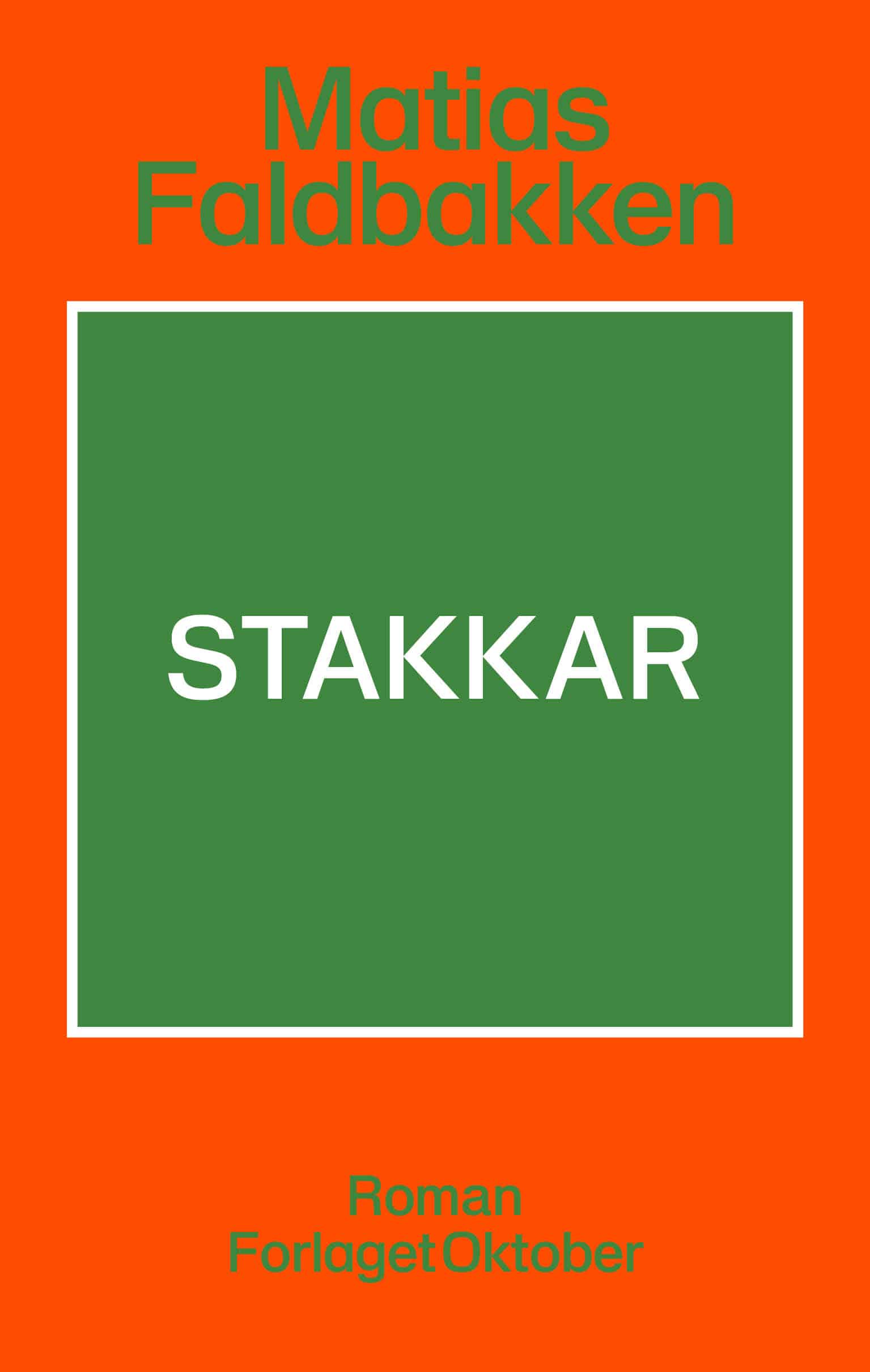 Once upon a time, not that long ago, a child came crawling out of the woods, poor thing. Climbing out from the ditch, it began to wander the graveled road. It was a sad sight to behold.

The child was scruffy and ugly. Its hair was tangled. The forehead contorted. A frightened look could be seen on its face, eyes darting above crusty nostrils. The lips were stiff and blue and the neck far too thin. A long cloth or tattered vest wrapped around its torso, and under it two skinny legs protruded, knees wider than both calves and thighs. The child wore no shoes. Its oversized feet resembled wet wool socks. From time to time, the knuckles of one hand would scrape the ground. And close to its ribs, the thin, hunched figure clutched a tattered folder, or perhaps an envelope, like an animal come out of the forest bearing a message.

The lonely foster boy Oskar works at Aud and Olav Blum's mill for board and lodging. One day he discovers a child in the forest, an untamed cub, whom he captures and takes home. The child suffers from stunted growth and is almost completely mute, but under Oskar's care, it begins to grow at breakneck speed.

Matias Faldbakken's sixth novel, Poor Thing, is both a love fable and a coming-of-age story. It is written with great imagination, linguistic abundance, and a distinctive mixture of passion and irony. The narrative alternates freely between realistic novel traditions, satire, romance, and folk tales, and several historical eras are in flux at the same time.

Poor Thing is an original, entertaining, and captivating novel about exclusion, loneliness, desire, and care. And all the while, the story poses the question: What is a trauma?
Awards
Shortlisted for the Norwegian Critics' Prize for Literature

Norway
2023

Shortlisted for the Norwegian Booksellers' Prize

Norway
2022

Shortlisted for the Brage Prize

Norway
2022
Close award list
Reviews
"The most eccentric novel of the year. A wonderful and crazy story about a love affair between two lost people /…/ it is tragic, it is exciting, but it is also very entertaining for a reader who enjoys a hopeless and beautiful love affair /…/ Wildly original, it is raw realism and an adventure about exclusion with people you certainly don't have in your social circle. No one writes like Faldbakken."

"This is probably the most baroque and at the same time grimly realistic thing you will come across in this year's book harvest! /…/ Gradually, Poor Thing transforms into a coming-of-age story, interspersed with solid doses of poking fun, which has Oskar and the Poor Thing on the run to the big city of Oslo. Along the way, they have to go through forests and over mountains, and these descriptions of nature are some of the best I can remember reading in a very long time. /…/ One of the best things about reading Matias Faldbakken is that you have no idea which direction the story will take. You just know it's going to be good. Very good. /…/ We are talking about a primitivist and largely inarticulate flood of words, almost an archaic, exhorting poem. This text stretches all the way to the limits of what can be explained and is at the same time one of the strongest things I have read in modern Norwegian fiction. If you are ready for the autumn's most exciting and unique reading experience by far, all you have to do is throw yourself over Poor Thing. "

"In a modern fairy tale, Faldbakken transports remarkable characters from village to city, but it is the linguistic antics which carry the novel /…/ Both in village and city, the novel becomes an illustration of how little room we have for those who do not fit in /…/ What charms me most is the playful and crass language which surprises both in terms of wording and focus. Faldbakken's background in the field of visual art is apparent in the enthusiastic attention to the tactility of the village, and there is something liberating in how much space is devoted to materials and construction methods."

"Faldbakken mesmerizes. Matias Faldbakken's [Poor Thing] is compellingly told with stylistic devices fetched from folk tales. /…/ Faldbakken uses a language that is so visual and stylistically precise that you find yourself enjoying each and every sentence. A narrative that's traditionally oral in style, like in folk tales, alternates with biting irony in the depiction of modern urbanity and money culture. Here we find both simple Cinderellas and various emperors in new clothes. /…/ Matias Faldbakken has struck a fairy-tale tone that brings paintings by Kittelsen and Werenskjold to mind. /…/ Faldbakken's depictions of nature in this sequence are thrillingly beautiful. /…/ We shall not reveal the ending here, because no one lives happily ever after in Matias Faldbakken's universe. But it has been a joy to follow along on the journey. "

"Faldbakken has brewed together a witch's potion of a novel /…/ The text plays with both clichés and tropes – and gives us the beautiful and the painful in a powerful mixture, ironic and straight forward all at once. /…/ With such a language and intensive drive, the author has created a particularly entertaining quest"

"Matias Faldbakken's writing is edged, funny, clever, cool, raw, original, burlesque, anti-urban. And beautiful. /…/ Poor Thing is a peculiar novel that takes a firm hold on the reader. /…/ It feels good to read a novel that draws such power from imagination, language, and cultural heritage. Poor Thing is a cunning adventure-mix with hints and winks to history, literature, and science. With brightly colored images, almost like ornamentation, the story glides forward."

"Poor Thing is an original and well-told story, with plenty of suspense and a plot that is impossible to predict. /…/ Matias Faldbakken has a wide register, where irony, satire and exaggerations often create a distance from the characters. When the girl throws herself before us with limping syntax and poetic desperation, a new trait emerges: One that's downright touching. /…/ Poor Thing is completely unique, and the sense of alienation is of a completely different character. This is a captivating fable about growing up in nature and about colliding with culture. The enigmatic story plays on many strings and is open for interpretation. That's one of the fascinating aspects of Faldbakken's novels: they never seem to end."

"A luminously dark tale. Matias Faldbakken has delivered the most original novel of this autumn. Poor Thing has to be one of the best, most creative, shocking and moving stories this author has written. Perhaps he has used a sledgehammer and not an ordinary keyboard to carve out his characters. They both resemble and don't resemble ordinary people. They have been given a supplement that makes them more vulnerable, more furious, more pitiful, but also more brilliant and adventurous than the pale fictional characters that we are normally presented with. In its form, Poor Thing resembles a fable, a fairy tale or something Hamsun-ish perhaps – a story 'seen through a vortex in the pane'. /…/ He is linguistically cheeky and bold also in this autumn's novel, entertainingly satirical with a lot of discomfort during the sometimes dazzling linguistic phrasings. But it is the unforgettable characters, and especially the young boy Oskar and the creature from the forest, that make this novel vibrate. /…/ Exaggerations, caricature, irony, and razor-sharp observations fight for space in this story, which throughout has a tender and loving gaze set on the two aforementioned heroes of the novel. They are surrounded by a gallery of people who are partly drawn up like caricatures, but they still seem very alive and multidimensional. /…/ Poor Thing is a brilliant story. This is Matias Faldbakken in high gear."

"Faldbakken turns to myths, medicine, law and literature to create a multitude of themes that reveal both a fear of and fascination with difference. /…/ With great success, he creates a linguistic free space for himself where he can mix styles. /…/ The novel takes the side of the weak and liberates the girl from both physical and mental limitations. Along the way, Faldbakken composes a beautiful love story. /…/ Delightful."

"The unfamiliar prose- and genre combinations make Matias Faldbakken's new novel both fun and full of joy. /…/ In [Poor Thing], an unknown, almost monstrous entity enters the scene to shake an otherwise orderly world. But here, Faldbakken takes it further, and treads with slightly less light-footed steps. /…/ In [Poor Thing], the theme of care, which has previously been more underlying, gets a clearer direction. Poor Thing stands with the outsiders."

"Magnificent and unpredictable. /…/ With his new novel Poor Thing, Matias Faldbakken lives up to the high expectations. /…/ Faldbakken does not shy away from writing about the big questions. [Poor Thing] deals, among other things, with trauma and the limits of normality, all in a precise and unique form of prose."
Author

Matias Faldbakken

Published

2022

Genre

Pages

184

Reading material

Norwegian edition

English translation

Rights sold

Arab World, Al Arabi

Denmark, Gutkind

Faroe Islands, Sprotin

Germany, Btb

Italy, Mondadori

Netherlands, Uitgeverij Oevers

Norway, Oktober

Sweden, Albert Bonniers

Türkiye, Timas