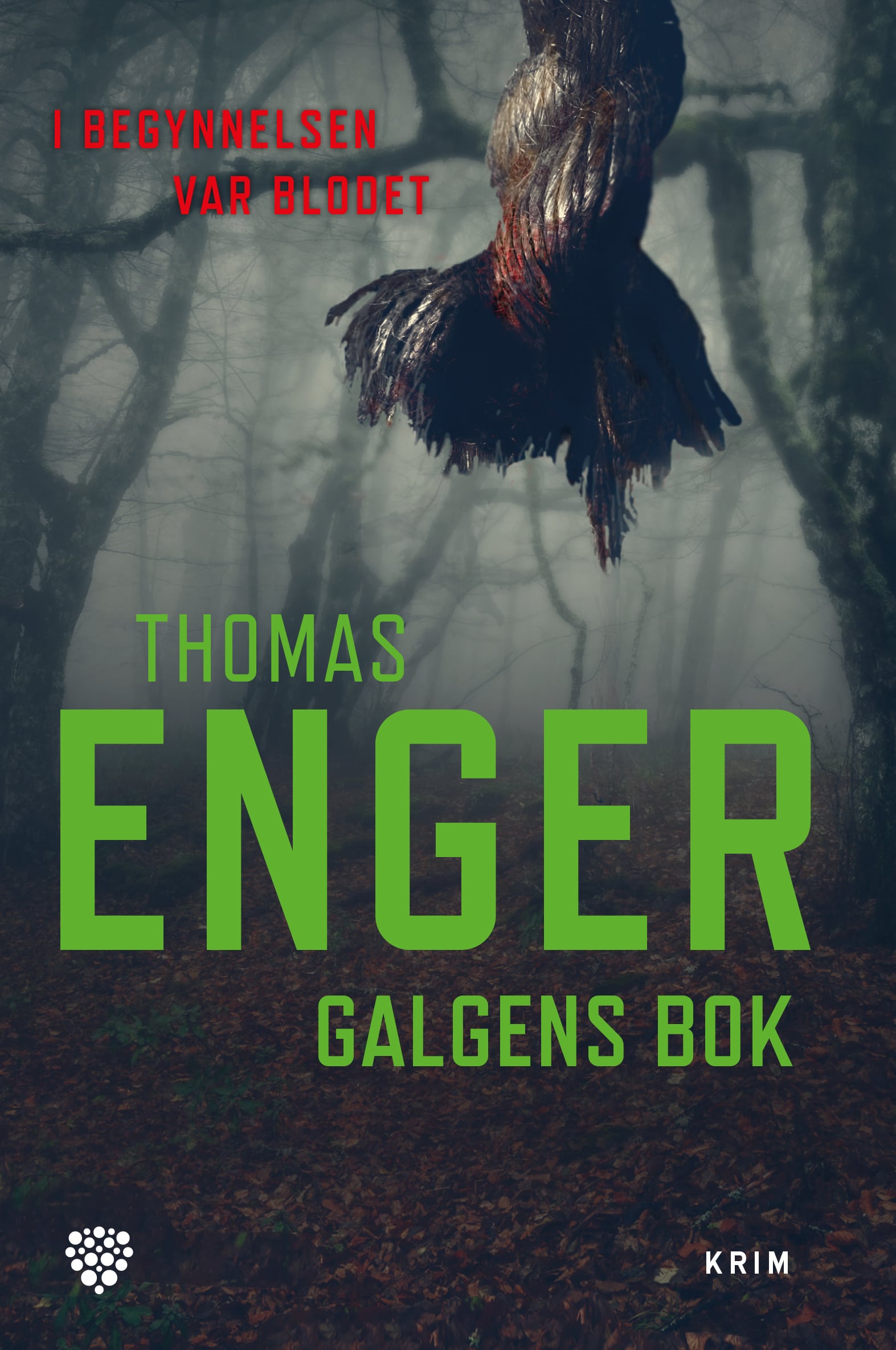 Galgens Bok
The Book of the Gallows
A strange attack: Eva survives a murder attempt in her own living room. On the floor beside her lies a dead man she doesn't know. And in the hallway: a terrified, mute 8-year old girl.
A strange disappearance: Peter, a quiet, depressed man settles his house loans and withdraws large sums in cash. Then he goes missing without a trace. 1,5 years later he gives signs of life in the form of an e-mail that sparks a chain reaction of events that will have brutal consequences for those he love. Not the least for himself.
A strange life: Little Chris grows up in a dark and depressed home, marred by a drowning accident that took place right after he was born. He develops an abnormal relationship to life and death, and to people. But he learns to become just like everyone else, so that he can do what he likes the most: Kill.
In The Book of the Gallows, Enger presents a fascinating new crime-universe with a gripping mystery and an interchangeably spine-chilling and darkly humorous take on the making of a serial killer.
Reviews
"An unusually thrilling and well-written crime novel."

"Nowadays it's getting pretty rare – that feeling of satisfaction when you read a genuinely good crime novel. (…) A novel that ticks pretty much all the boxes however is Book of the Gallows by Norwegian author Thomas Enger. Not that this comes as a surprise. Enger is great after all, that we know. He is part of the league of the most skilled Norwegian suspense authors out there."

"Powerful suspense of biblical proportions. /…/ The biblical references comprise an important backbone of the insanely impressive architecture that Norwegian star author Thomas Enger creates in The Book of the Gallows. /…/ The text glows with intelligent narrative zest, which for us readers translates into pure reader's delight. /…/ A tale that keeps the reader in its tight grip until the very end. It's not simply the construction that's impressive, here's an intelligent intrigue with many a surprise and rather twisted elements – as well as a text that's highly well written, the author is an established star author after all."

"One of Norway's greatest thriller authors delivers elegantly executed suspense on a high level. Be prepared for spine-chilling character portrayals and intense binge reading!"

"The Book of the Gallows is a well-written, Norwegian thriller that achieves the feat of keeping the reader in suspense until its very final page. /…/ The reader is effectively kept guessing right up until the unexpected resolution. It is incredibly spine-tingling, brutal and sad – but also with small streaks of dark comedy."

"We're presented with three storylines that at first glance have nothing to do with one another. Thomas Enger accomplishes to skillfully intertwine these over the course of the novel. We're left guessing for some time, but the payoff is more than worth it. /…/ This is a beautiful gem that [Enger] has added to his collection. "

"The Book of the Gallows is a beautifully written, captivating thriller that will be sure to keep the reader hooked."

"A well-plotted and well-written crime novel. /…/ Enger has written a solid crime tale, which structurally works excellent as a suspense narrrative."

"The Book of the Gallows is a highly thrilling crime novel. /…/ Thomas Enger is truly capable of generating suspense. Not the least as the narrative is portrayed through various people's perspectives – from the hitman Little-Chris to the leading police investigators. One gets a fantastic insights into the characters' psyches. /…/ It's also very intriguing to read about the various mileus that are portrayed. While the events that unfolds in the novel's upper-class may seem incredulous, I have no doubt this is something that could happen in reality. I eagerly await Thomas Enger's next book. I simply have to read it!"
Author

Thomas Enger

Published

2021

Genre

Pages

365

Reading material

Norwegian edition

English translation

Rights sold

Denmark, Modtryk

Netherlands, Bruna

Norway, Bonnier Norsk Forlag

Poland, Smak Slowa

Sweden, Wahlström & Widstrand