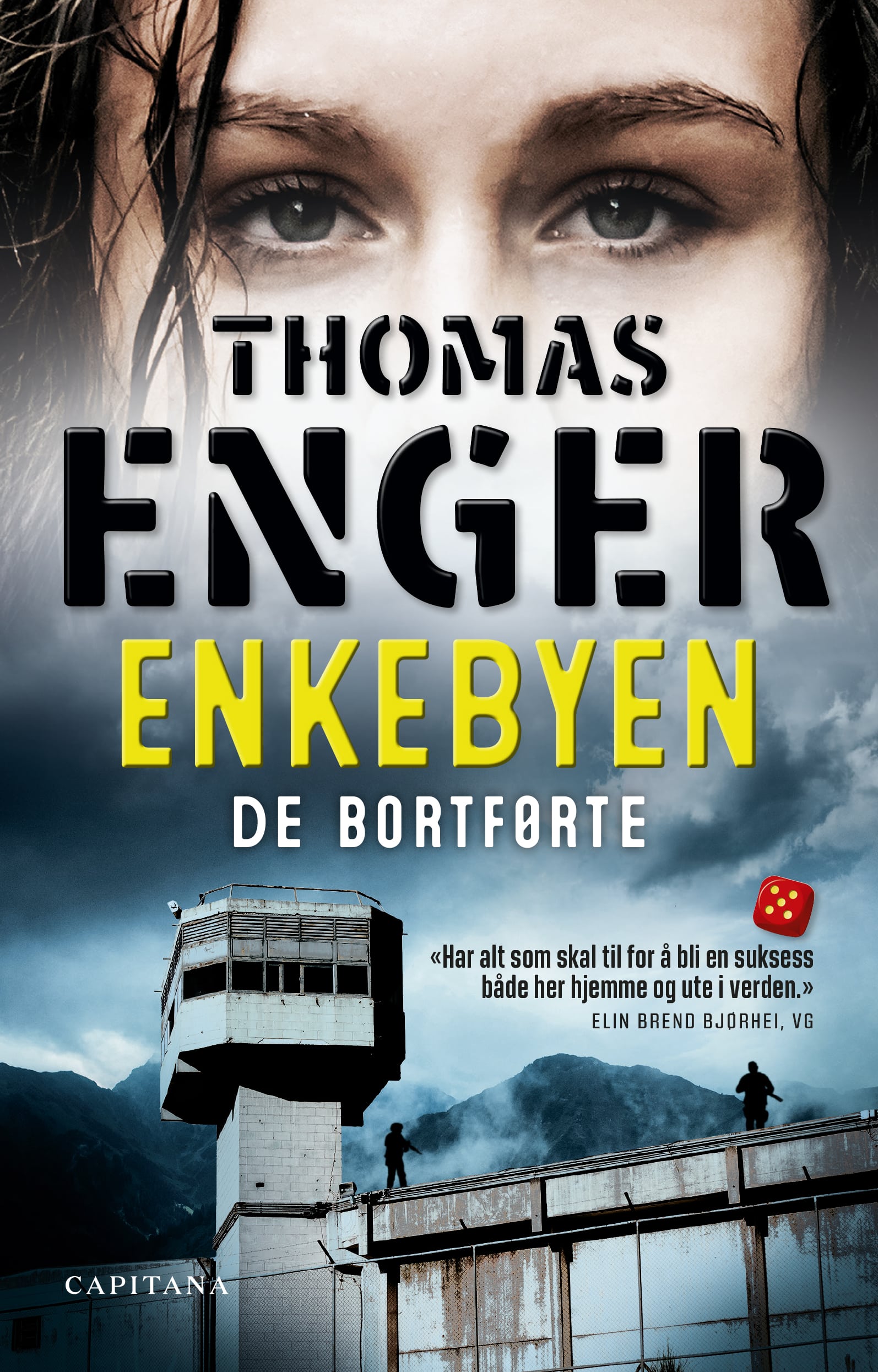 Enkebyen
City At The End: Widowton
City At The End #1
A sudden flood sweeps through and devastates Gravdale, forcing sixteen-year-old Stella and her father to flee the safety of their native village. Following a perilous journey through lawless and war-torn landscapes, they reach their destination: Widowton, a rumored safe haven. The trials are not over however. The city is ruled by a strict authoritarian government obsessed with decreasing a swelling population, and entry might mean paying the ultimate prize. Within the city walls a number of young women and girls have also gone missing, some found slain with the letter J carved into their skin. As the citizens' actions are monitored and reported, few dare to challenge the rulers, seemingly indifferent to investigating the disappearances.
Stella quickly comes to realize that being female means she is now in mortal danger. Along with her newfound friends she has to defy the strictly enforced rules of the city and take a stand against the system, before it's too late.
Thomas Enger's much anticipated City At the End is the first novel in a forthcoming YA-series about Stella Staerk and her struggle to survive in a Nordic war-torn, dystopic future where young women are being targeted.
Reviews
"Highly immersive. /…/ Thomas Enger's dystopian YA novel has got all the ingredients for a global success. /…/ Plot-wise City at the End: Widowton is one of Thomas Enger's best pieces of work to date, and the book showcases a versatile and perceptive author that knows his genre. The narrative is characterized by inventiveness and a vivid imagination. /…/ A natural comparison is to Veronica Roth's Divergent series. Stella is a clear-cut and credible protagonist forced to employ both intellect and physique to stand up for herself and reveal what lurks behind Widowton's closed facades. The reader is spurred on by continuous cliff-hangers and new, thrilling narratives."

"This is yet another incredible YA book from Thomas Enger, a dystopic novel, that makes one reflect on whether this is indeed the future we're heading for."

"This is a Young Adult novel that will most definitely captivate the adult crowd as well. It certainly captivated me. I like Enger's dedication to the genre, the language is just as good as in his adult books, and he never underestimates his readers. It's somewhat reminiscent of foreign series such as The Hunger Games and Divergent and should therefore have every chance of capturing the international audience's attention as well. It's also a very timely book about totalitarian societies and the mechanisms that enable them to function at the expense of societal freedoms. /…/ This is a darn good first book in the City at the End-series. I can't wait to read the sequel."
Author

Thomas Enger

Published

2019

Genre

Pages

318

Reading material

Norwegian edition

English translation

Rights sold

Norway, Bonnier Norsk