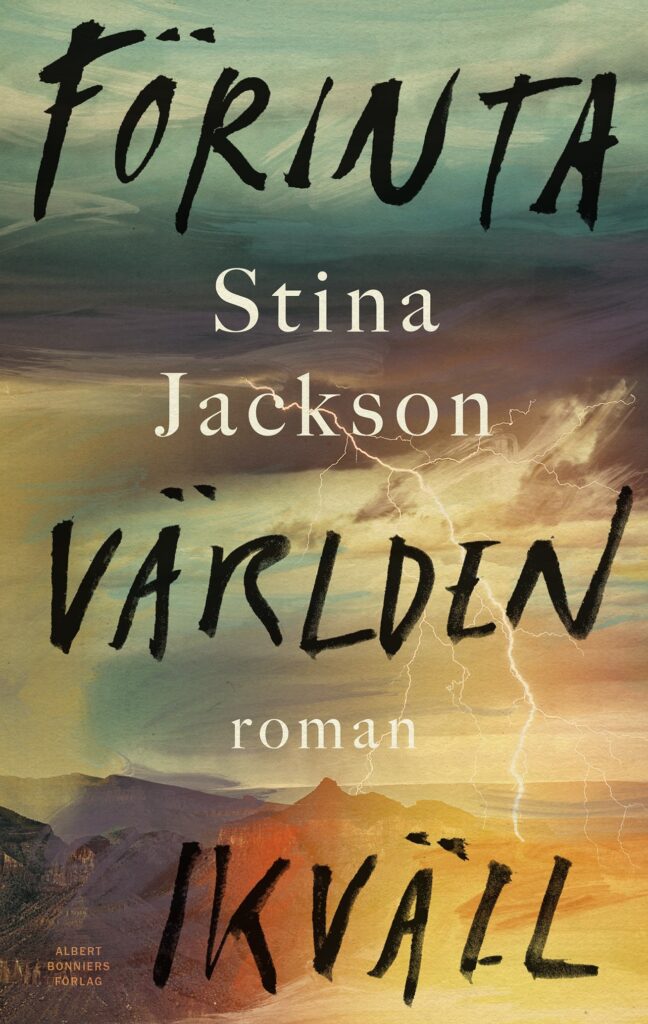 Förinta världen ikväll
Ruin the World Tonight
In northern Sweden Ewa wakes up and reaches for the phone. On the other side of the planet, in Western USA, her heart – Matilda, her daughter – is wandering wherever her feet take her. The days come and go, the thrills and relationships start and end. Adventure waits in the next encounter, in the next bottle of wine. She's left Sweden behind. Left Ewa. When Matilda stops answering the phone, the loneliness pushes Ewa out into the summer night, where she becomes another, someone who dares.
In the shadow of the Rocky Mountains, Tyler starts yet another shift at the rundown motel that's become his world. Every night is the same, until he meets her. Tyler and Matilda take to the road, towards the city of dreams. It will be a journey which echoes across the Atlantic, to the pale summer night where Ewa is.
Bleak, romantic, gritty and haunting – Ruin the World Tonight is cracked roads and pine-needles under your feet, dust in your lungs and aching summer nights. It is also the award-winning Stina Jackson's first venture into literary fiction.
Reviews
"Ruin the World Tonight is at once a shimmeringly beautiful and truly grimy, murky story. Stina Jackson has the ability to tie it all together. There's a tone like that of Sara Stridsberg, a movement reminiscent of Jack Kerouac, and a destructive darkness that recalls Vladimir Nabokov. Combined, it simply becomes Stina Jackson's very own voice. I fall, head over heels, for Ruin the World Tonight. /…/ Ruin the World Tonight is a road movie of the mind and body. /…/ And the landscape – both in Skellefteå and in the US – is as present as the characters themselves. /…/ There are many elements that refuse to let go even when the novel is over, and my wish to linger in its world fights my desire to flee. Perhaps that is the best mark of a brilliant novel."

"A gripping novel about loneliness and belonging. /…/ The novel is permeated by a longing to belong and a desperate wish to find home. The story is written with beautiful darkness and intensity; as a reader you cling to the frail hope that everything will be all right in the end."

"Best of all this summer was Stina Jackson's Ruin the World Tonight. A gripping novel about a mother's desperate search, and longing, for the daughter who's left her behind. /…/ The type of story that will stay with you for a long time."

"Stina Jackson writes with an intensity that sets the words ablaze."

"Stina Jackson has kept the momentum from her suspense novels. The fate of these characters is uncertain; all the reader knows is that the future won't hold luxury and riches."
Author

Stina Jackson

Published

2023

Genre

Pages

424

Reading material

Swedish edition

English translation

Rights sold

Sweden, Albert Bonniers