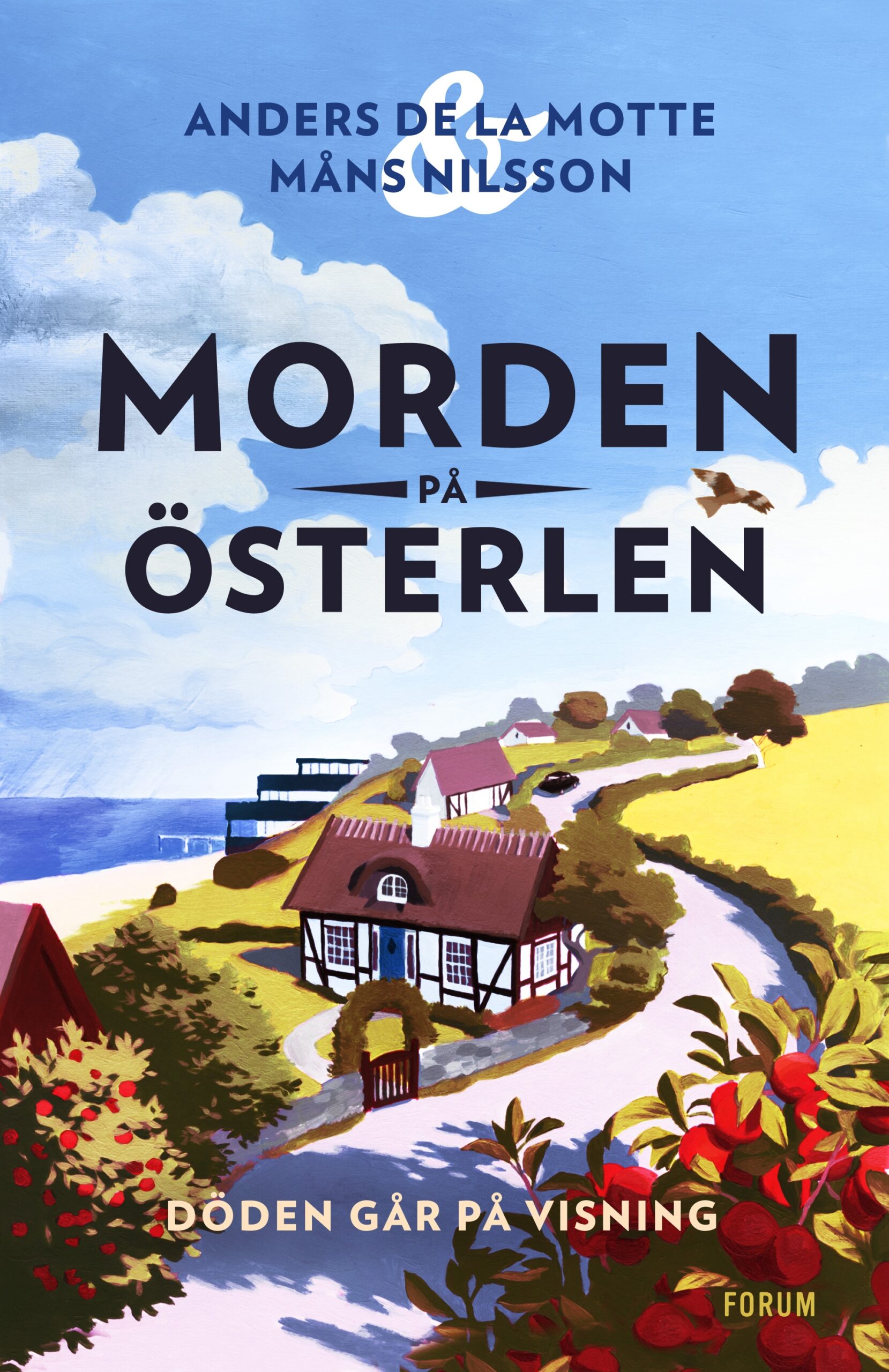 Döden går på visning
A House to Die For
The Österlen Murders #1
Greed, betrayal and murder among the orchards, castles and blooming fields of Österlen.
When star real estate agent Jessie Anderson is found dead in connection with an open house showing, the conservative and somewhat surly inspector Peter Vinston finds himself embroiled in the investigation – despite only visiting the area. Assisting him is local officer Tove Esping, inexperienced but ambitious and alert. The newly formed duo clash but eventually form a reluctant friendship as they search for the truth. Somewhere in the carefully tended idyllic gardens of southern Sweden's Österlen, a killer is waiting for them.
A House to Die For is the No. 1 bestselling first installment in Anders de la Motte & Måns Nilsson's new whodunnit series, The Österlen Murders, in which beautiful milieus and eccentric characters meet the cold specter of death.
Reviews
"A remarkably interesting whodunit of the old kind."

"A moderately bloody and immensely enjoyable odyssey through "Sweden's Provence" /…/ In a high spirit and with good local knowledge, Nilsson and de la Motte transfers British cosy crime to Skåne. /…/ The lightly caricatured observations of old and new upper class, cultural profiles and Stockholm celebrities at summer pasture are pricelessly spot on. In general, the authors are skilled at using different perspectives when introducing characters and conflicts. /…/ It's funny. I actually laugh out loud every now and then while reading."

"A lovely whodunnit set in a wonderful milieu."

"The story is full of wonderful milieus and eccentric – to say the least – personalities. /…/ A true Cluedo feel that lasts all the way until the end."

"We move through the beautiful environments, different narrator-perspectives, and encounters with many eccentric characters, in a journey with growing suspense. /…/ Fabulously well-written of course, and the most entertaining suspense novel I have read in a long time."

"A House to Die For has a fun mix of humor and seriousness, it's cozy crime at its best."
Author

Anders de la Motte & Måns Nilsson

Published

2021

Genre

Pages

344

Reading material

Swedish edition

English sample

Rights sold

Bulgaria, Era

Czech Republic, Euromedia

Denmark, Modtryk

Estonia, Varrak

Finland, Johnny Kniga

Germany, Droemer

Greece, Kedros

Hungary, General Press

Iceland, Forlagid

Norway, Aschehoug

Romania, Crime Scene Press

Russia, Mann, Ivanov and Ferber

Sweden, Forum

Film rights sold

Sweden, Yellow Bird