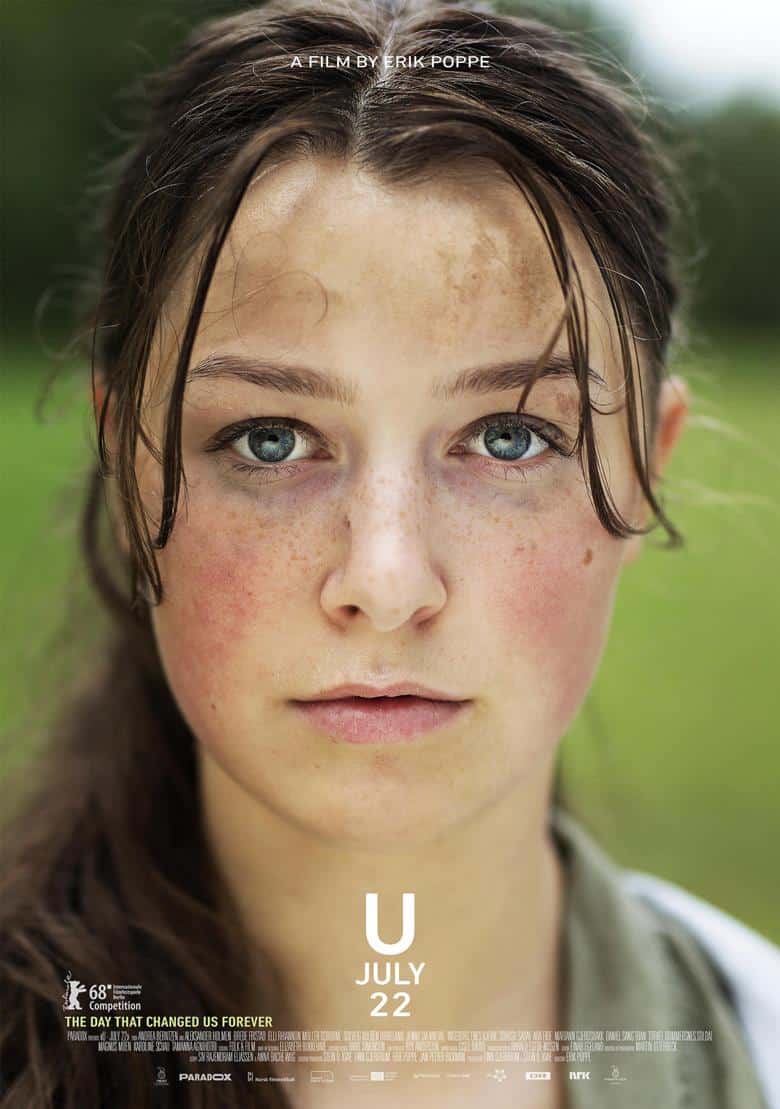 Utøya 22. juli
U - July 22
On July 22, 2011, a heavily armed right-wing extremist attacked a youth Labour summer camp on Utøya island outside Oslo. The murderous attack claimed the lives of 69 victims. U – July 22 is about that day, the worst day in modern Norway's history.
We get to follow 19-year-old Kaja in her desperate search for her sister. Filmed in a single take, the story unfolds as seen through the eyes of the victims.
World premiere at the Berlin Film Festival on February 19, 2018.
Written by Anna Bache-Wiig and Siv Rajendram Eliassen. Directed by Erik Poppe.
Awards
Valladolid International Film Festival Nominee

(Best Film) Spain
2018

Ghent International Film Festival Nominee

(Best Film) Belgium
2018

Amanda Awards Nominee

(Best Film) Norway
2018

Amanda Awards Nominee

(Best Screenplay) Norway
2018

Berlin International Film Festival

(Ecumenical Prize) Germany
2018
Close award list
Reviews
"Erik Poppe's Utøya July 22 is a visceral, brutal, yet heartfelt and earnest movie, which imbibes the innocent bewilderment and horror of its young characters."

"The film has the power to make our bodies catch up with our hearts — the power to help us safely experience the kind of terror we need to remember in a way that makes it impossible for us to forget."

"This singular masterpiece demonstrates the power cinema can have to articulate the ineffable."

"Nothing short of a masterpiece."

"U-July 22 is a necessary film. And a terribly great film that takes us to the heart of the worst terrorist attack on Norwegian soil: the youth."

"In the way the story is told, the spectator is forced into the film and it creates a closeness to the teenagers and their experience in a way that could not have been done better. "

"It's very moving how well the film, with the politically engaged Kaja in focus, portrays the attack's far-reaching effects on Norway's political future."

"[The] combination of extreme subject matter, supercharged emotional stakes, and the one-take approach make for a transformative cinematic experience. /…/ They succeed in making us feel as though we are legitimate eyewitnesses to the action."
Screenwriter

Anna Bache-Wiig & Siv Rajendram Eliassen

Premiere

2018

Genre