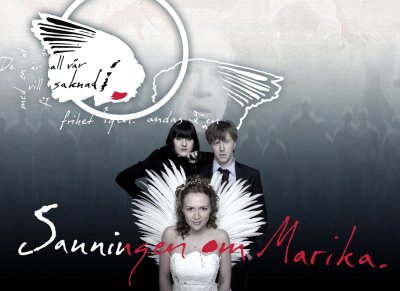 Sanningen om Marika
- 2007
The Truth About Marika
The Truth About Marika was a ground breaking transmedia production by The Company P and SVT. The viewers of the TV-series were invited by a young woman to participate in the search for her lost friend and the search took place online and all over Sweden.The Truth About Marika was awarded with an iEmmy for 'Outstandig interactive service' and won the SIME Award in the category 'Best Online Entertainment', both in 2008. The TV series was also nominated for two Prix Europa in the categories 'TV Fiction' and 'Emerging Media'.
Screenplay Anders Weidemann (5 episodes).
For more information on IMDb, please click here.
Writer

Anders Weidemann

Release date

2007

Genre

Format