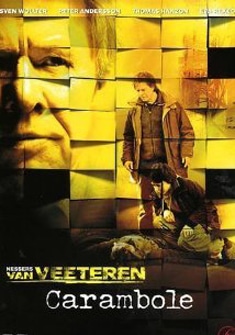 Carambole, is part five of the Van Veeteren Mysteries written by Håkan Nesser.
Carambole is the story of a doctor, in love and happy, who one rainy night accidentally hits a young boy with his car and drives away when he sees the boy is dead. Some days later he receives a letter telling him that someone knows what he did, and want money for his silence. And after that it just gets messier for the good doctor…
Screenplay written by Stefan Thunberg.
Screenwriter

Stefan Thunberg

Premiere

2005

Genre