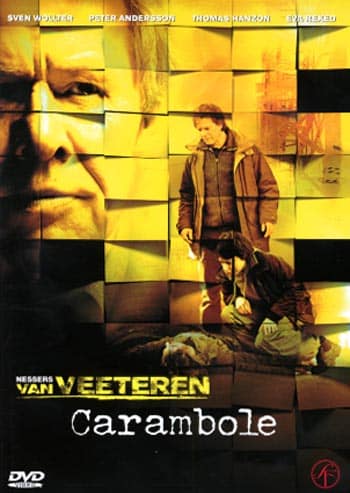 Carambole, is the fifth film in the Van Veeteren Mysteries written by Håkan Nesser.
Carambole is the story of a doctor, in love and happy, who one rainy night accidentally hits a young boy with his car. When he sees that the boy is beyond rescue he makes a hasty escape. But some days later a letter arrives, telling him that someone saw him that night and now wants money to keep quite.
Headwriters Björn Carlström and Stefan Thunberg.
Screenwriter

Björn Carlström

Premiere

2005

Genre