Hans Rosenfeldt
Acclaimed novelist and screenwriter Hans Rosenfeldt is the creator of the award-winning Scandinavian TV-series The Bridge (2011-2018), which has aired in more than 170 countries and also been successfully remade into a US version, The Bridge (2013-2014), as well as a British/French version, The Tunnel (2013). Rosenfeldt is also the writer and creator behind the Netflix original hit series, Marcella, as well as the adaptor of CJ Tudor's bestselling novel The Burning Girls, among else.
Most recently, Rosenfeldt adapted Astrid Lindgren's world-famous story Ronja the Robber's Daughter into a major Viaplay original family fantasy series. The anticipated series will premiere in late 2023 with 12 episodes across two seasons.
Related news
Trailer premiere for 'The Burning Girls'
Paramount+ has released a first look of the trailer for The Burning Girls, Hans Rosenfeldt's adaptation of C.J. Tudor's bestselling novel with the same name.
The chilling series sees single mum and reverend Jack Brooks (Samantha Morton) moving into a new village with her daughter Flo (Bridgerton's Ruby Stokes), only to discover there are some strange local superstitions — and sightings of little girls who may or may not be real.
The Burning Girls will premiere on Paramount+ on October 19th.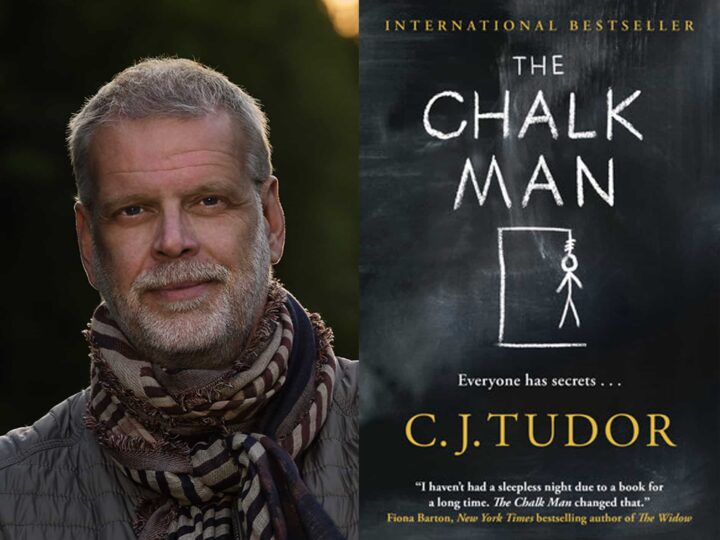 Hans Rosenfeldt to adapt C.J. Tudor's 'The Chalk Man'
Hans Rosenfeldt has set his next project, a return to the canon of crime author C.J. Tudor. Having just penned Paramount+'s adaptation of Tudor's The Burning Girls, Rosenfeldt is now turning his attention to her first novel, 2016's The Chalk Man. Rosenfeldt is combining once again with UK indie Buccaneer Media, with whom he worked on The Burning Girls and ITV thriller Marcella.
Starting in 1986, the book follows Eddie "Munster" Adams, who spends his days biking around a sleepy English village exchanging secret codes via little chalk stick figures with his friends. But then a mysterious chalk man leads them right to a dismembered body, and nothing is ever the same. Fast-forward to 2016 and Eddie thinks he has put the past behind him, before he gets a letter in the mail, containing a single chalk stick figure.
"I love C.J. Tudor's books and I'm so glad that I get the opportunity to adapt another one of them," says Rosenfeldt. "I'm really looking forward to bringing The Chalk Man's exciting twisty plot and interesting characters to the screen together with the great people at Buccaneer".
"We're excited to be once again marrying C.J.'s compelling storytelling with Hans Rosenfeldt's world class screenwriting to create another premium screen thriller for audiences around the world." says Richard Tulk-Hart, joint CEO of Buccaneer.
Read the full article in Deadline by clicking 'Read More' below.
Read more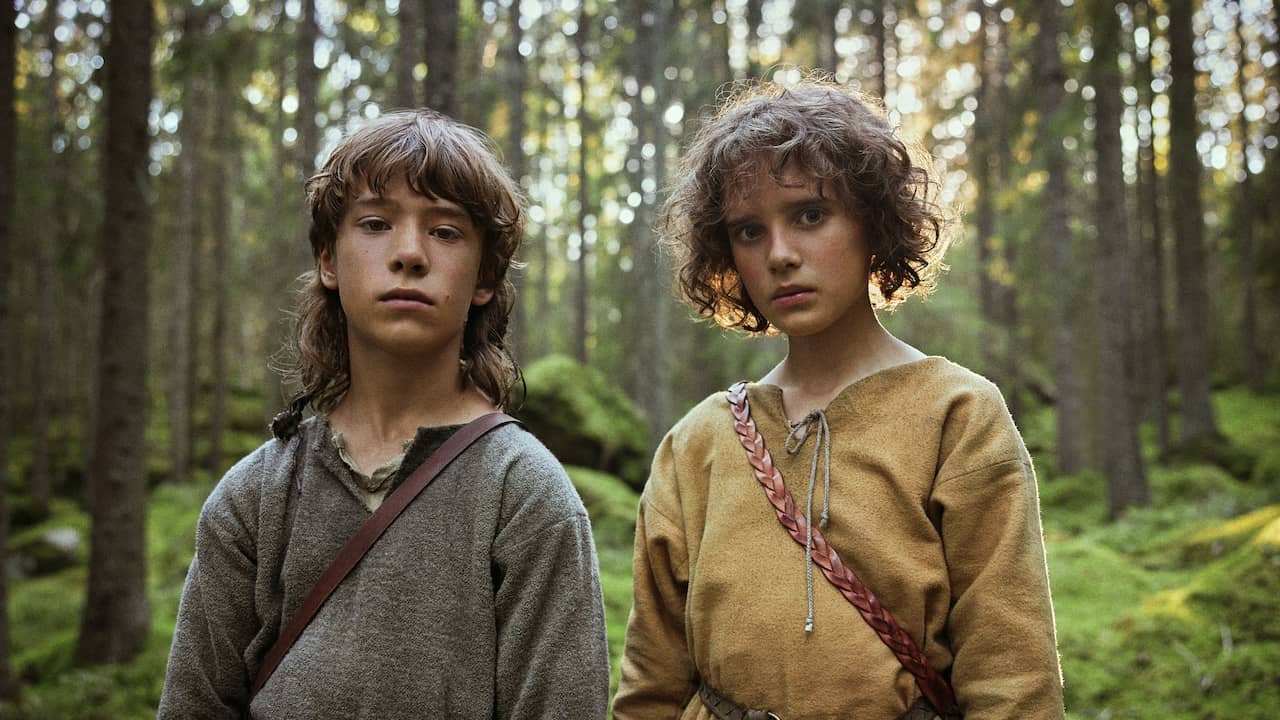 Cast revealed for 'Ronja the Robber's Daughter'
Filming has begun on Ronja the Robber's Daughter, the classic Astrid Lindgren adventure about a strong and independent girl which took the world by storm when it was published 40 years ago.
Kerstin Linden has signed up for the lead role as Ronja, joined by Jack Bergenholtz Henriksson, who plays the role of Ronja's friend, Birk Borkason. The parents of the two robber families are played by Christopher Wagelin as Mattis, Krista Kosonen playing Lovis, and in rival dynasty, Sverrir Gudnason plays Borka, and Maria Nohra as Undis.
Ronja the Robber's Daughter is penned by the renowned writer Hans Rosenfeldt, and the first season is directed by Lisa James Larsson.
The series will premiere in 2023 on Viaplay.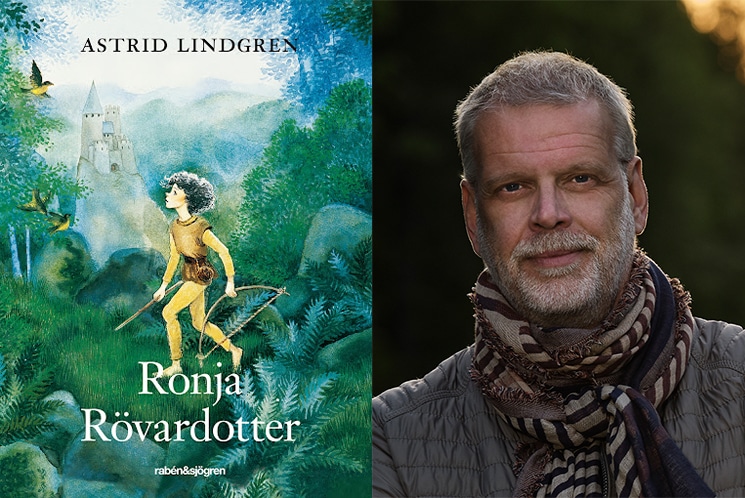 Hans Rosenfeldt to adapt Astrid Lindgren's 'Ronja the Robber's Daughter' for a major TV production
NENT Group and Filmlance International are partnering with The Astrid Lindgren Company and have commissioned Hans Rosenfeldt to adapt Astrid Lindgren's world-famous story Ronja the Robber's Daughter into a major Viaplay Original family fantasy series, to be directed by Lisa James Larsson (Victoria) and featuring groundbreaking visual effects.
Ronja the Robber's Daughter is one of the best-known books by Astrid Lindgren, who is among the world's most translated and best-selling authors with more than 75 books published. Her work has been translated into over 100 languages and sold more than 165 million copies, and has been adapted for more than 70 feature films and TV productions.
Filippa Wallestam, NENT Group Chief Content Officer says:
"Ronja's confidence and complexity make her one of my all-time favourite characters. This classic story of a strong and independent girl was always far ahead of its time, and its themes of friendship, closeness to nature and questioning one's assumptions are so relevant today. It is a privilege to work with such a top-class creative team to bring Ronja to Viaplay viewers around the world, and this project shows just how quickly our ambitions are growing. For a Nordic storyteller like NENT Group, adapting an Astrid Lindgren work is as big as it gets."
The series will premiere from 2023 with 12 episodes across two seasons.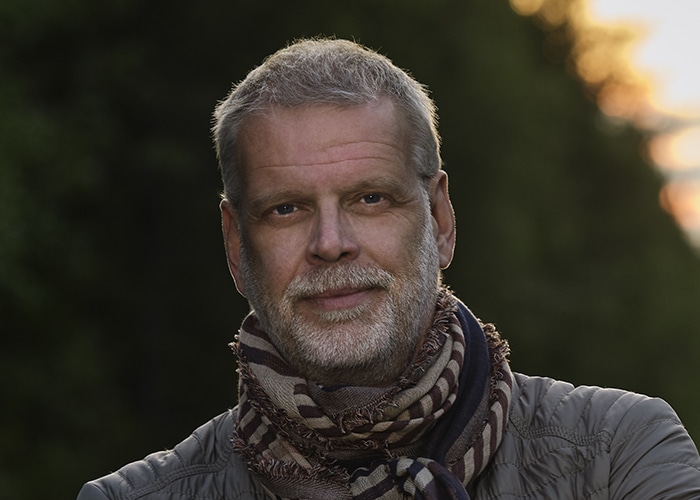 Hans Rosenfeldt to adapt CJ Tudor's 'The Burning Girls'
Hans Rosenfeldt has found his new project – adapting CJ Tudor's bestselling novel The Burning Girls into a TV series. Rosenfeldt will work with Marcella producer Buccaneer Media to adapt the book, who follows Reverend Jack Brooks and her daughter as they make a fresh start in Chapel Croft, but soon the close-knit community's dark history begins to reveal itself.
Buccaneer co-CEO Wood says: "The Burning Girls is a terrific story; it's very easy to see how CJ Tudor has risen to the top of the charts in pretty short order. Her ability to tell a truly gripping story is exceptional."
Rosenfeldt adds: "I've been longing to get back to London and to work with Buccaneer again and when Tony sent me a copy of The Burning Girls I thought 'Yes, this is what we should do!' I loved the book, its characters, the setting, the horror elements and the many twists and surprises."
Read more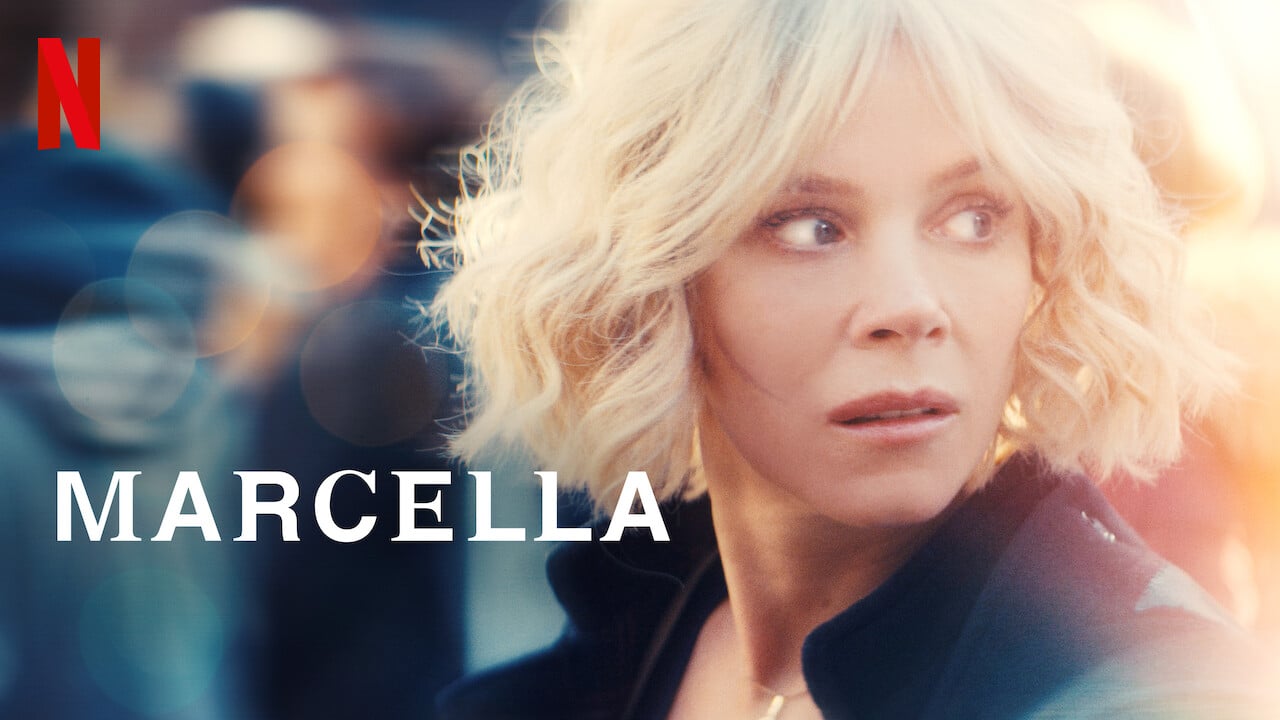 'Marcella' set for French remake
The French broadcaster TF1 has ordered a local adaptation of the lauded UK crime drama Marcella. The remake, produced by Elephant, will be titled Rebecca and star Anne Marivin as the titular detective, who returns to work six years after abandoning the hunt for a serial killer and quitting the police force.
The highly successful original show, Marcella, was created by Hans Rosenfeldt and recently released its third season on Netflix.
'Marcella' season 3 on Netflix
The crime drama Marcella has been lauded for its gripping narrative, multi-layered characters, engrossing subplots, and shocking twists. Created by Swedish screenwriter Hans Rosenfeldt, the show has generated two successful seasons and is now back on Netflix with season 3.
The series stars Anna Friel as Marcella, a police detective who suffers violent blackouts as a result of her dissociative identity disorder, but that doesn't stop her from going up against some truly twisted killers. Season three will see Marcella operating in Belfast as an undercover detective. She has taken on a new identity, under the name of Keira, and has managed to infiltrate the infamous Maguire crime family. As Marcella investigates their activities, questions are raised about how much of her old self she has left behind. Will her past come back to haunt her once again?
'The Bridge,' 'Real Humans' and 'SKAM' among the 10 most influential international TV shows of the 2010s
Deadline Hollywood has listed the 10 most influential international TV shows of the last decade, and on this exclusive list you will find Hans Rosenfeldt's The Bridge, Lars Lundström's Real Humans, and Julie Andem's SKAM.
Click the link below to read more.
Read more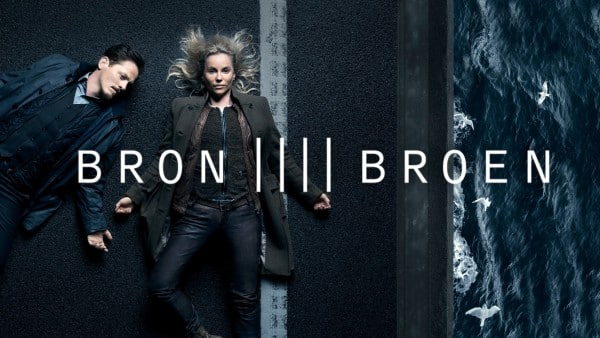 'The Bridge' lauded in The New York Times
Hans Rosenfeldt's Swedish-Danish crime TV series The Bridge has not only gained great success in Scandinavia, but become hugely popular around the globe and received several awards.
The latest in the line of tributes is one from The New York Times. The newspaper listed The Bridge as the second best foreign series of the year and describes the fourth season as "complicated," "spine-tingling," and "occasionally quite funny."
Read more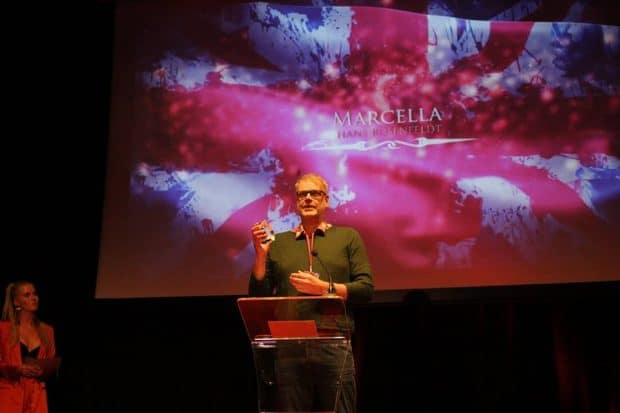 Hans Rosenfeldt winner of the Best Crime Writing on Television
We are delighted to announce that Hans Rosenfeldt is the winner of the Best Crime Writing on Television Award at the British Screenwriters' Award 2018, for Marcella.
The grim murder mystery drama set in London has captivated fans, received rave reviews and sent social media into a frenzy. Marcella fans are now holding their breath waiting to see if there will be a season 3 of the hugely successful series.
Among the winners from the other categories we find David Nicholls and Edwards St. Aubyn for Patrick Melrose and Charlie Covell for End of the Fucking world.
Read more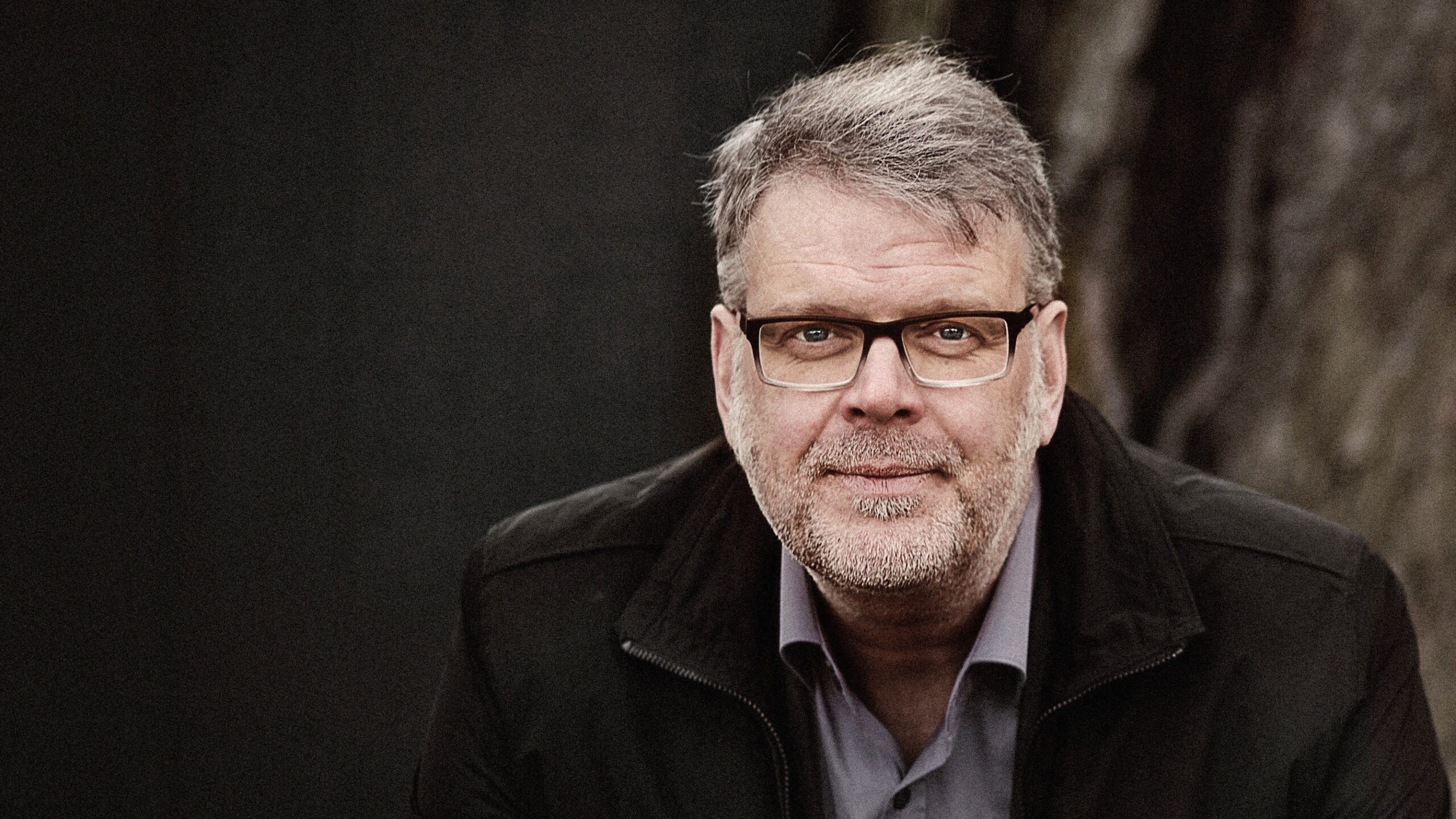 Hans Rosenfeldt nominated for the Best Crime Writing on Television
Hans Rosenfeldt has been nominated for the Best Crime Writing on Television at the British Screenwriters Award 2018 for his show Marcella.
This is the sixth year the award will take place in London, and it continues to celebrate the very best in screenwriting in UK TV and film.
To see the list of nominees and read about earlier winners, click on "Read more".
The winner will be announced on September 8th.
Read more
'Marcella' season two premiere
The second season of Hans Rosenfeldt's hugely popular London-set crime drama series Marcella premieres on February 19th on ITV and on Netflix in March. The series was created by Rosenfeldt and Nicola Larder, with Rosenfeldt also writing the script.
Marcella has become one of the most popular new British crime shows on ITV. The premiere episode had 8 million viewers in Britain and the average audience rating was 6,8 million viewers for the first season.
Marcella Backland is a detective who, in season one, returns to her job as a detective after 12 years. She suspects that the killer she once chased has returned as well.