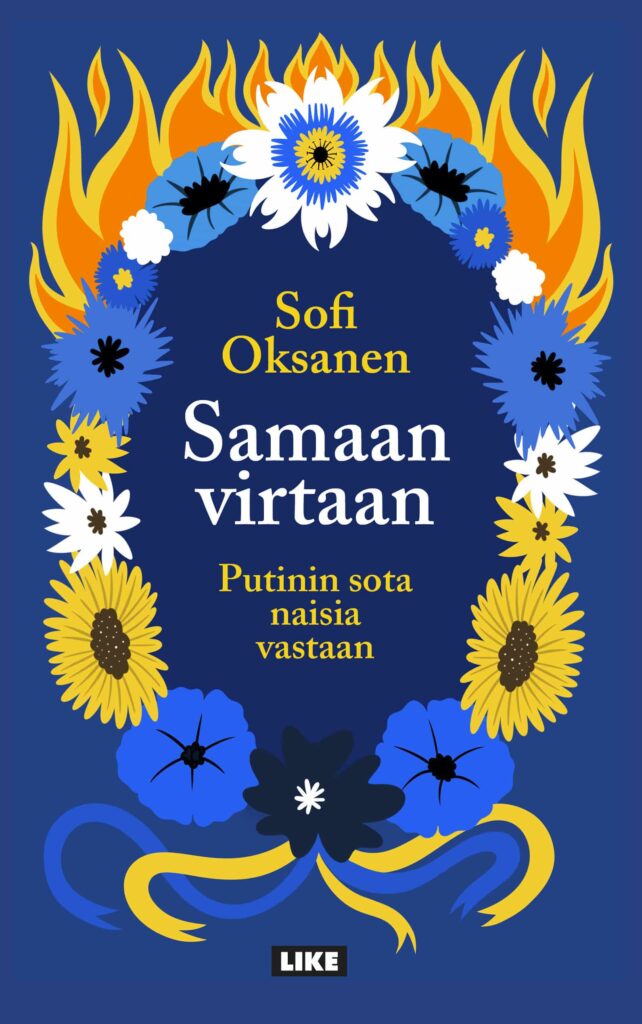 Samaan virtaan – Putinin sota naisia vastaan
Same River Twice - Putin's War Against Women
Same River Twice is an impactful essay, depicting how Russia is repeating its old playbook in Ukraine, a playbook first executed by Catherine the Great in Crimea in 1783, and again on a larger and bloodier scale by the Soviet Union and Stalin.
Russia has never confronted its imperialist past. Instead, the Kremlin has focused on creating enemies, using them to lay the groundwork for the sexual violence it employs in wars and dehumanizing those who become victims of human rights abuses. Gender equality progress is in decline in Putin's Russia. Russia silences women, uses rape as a weapon, and humiliates its victims in the media, threatening them with further sexual violence.
Same River Twice is a story of colonialism, oppression and genocide. It's a story of war and of women, of women's rights and the importance of lifting their voices. Because we need to talk about war, and we need to talk about war crimes. Silence cannot ever win.
Hence, Same River Twice is a necessary read, written with Sofi's characteristic beautiful language, and which tackles a very current subject matter.
Reviews
"A rigorous essay /…/ The author of "Purge" draws methodically from extensive and finely executed documentation. The entire book sparks with rage and sharp lucidity /…/ The way Oksanen intertwines the erasure of peoples and the destruction of an individual's life encapsulates the power of the book."

"Hair-raisingly fierce and extremely relevant, but above all, it is brilliantly knowledgeable."

"With this book, Sofi Oksanen is definitely a rising star in the essay field. /…/ Oksanen brings a top-quality work to the field of Finnish essays, which will certainly generate discussion and gain international attention as well."

"Oksanen's fresh approach is anything but theoretical word-twisting. The book is full of interesting examples, experiences and events, which altogether make the themes palpable and influential. The Russian imperialism rises to be the key concept."
Author

Sofi Oksanen

Published

2023

Genre

Pages

240

Reading material

Finnish edition

Rights sold

Czech Republic, Euromedia

Denmark, Lindhardt og Ringhof

Estonia, Varrak

Finland, Like

France, Stock

Germany, Kiepenheuer & Witsh

Hungary, Scolar

Italy, Einaudi

Norway, Kagge

Romania, Polirom

Spain, Salamandra

Sweden, Albert Bonniers

Ukraine, Komora