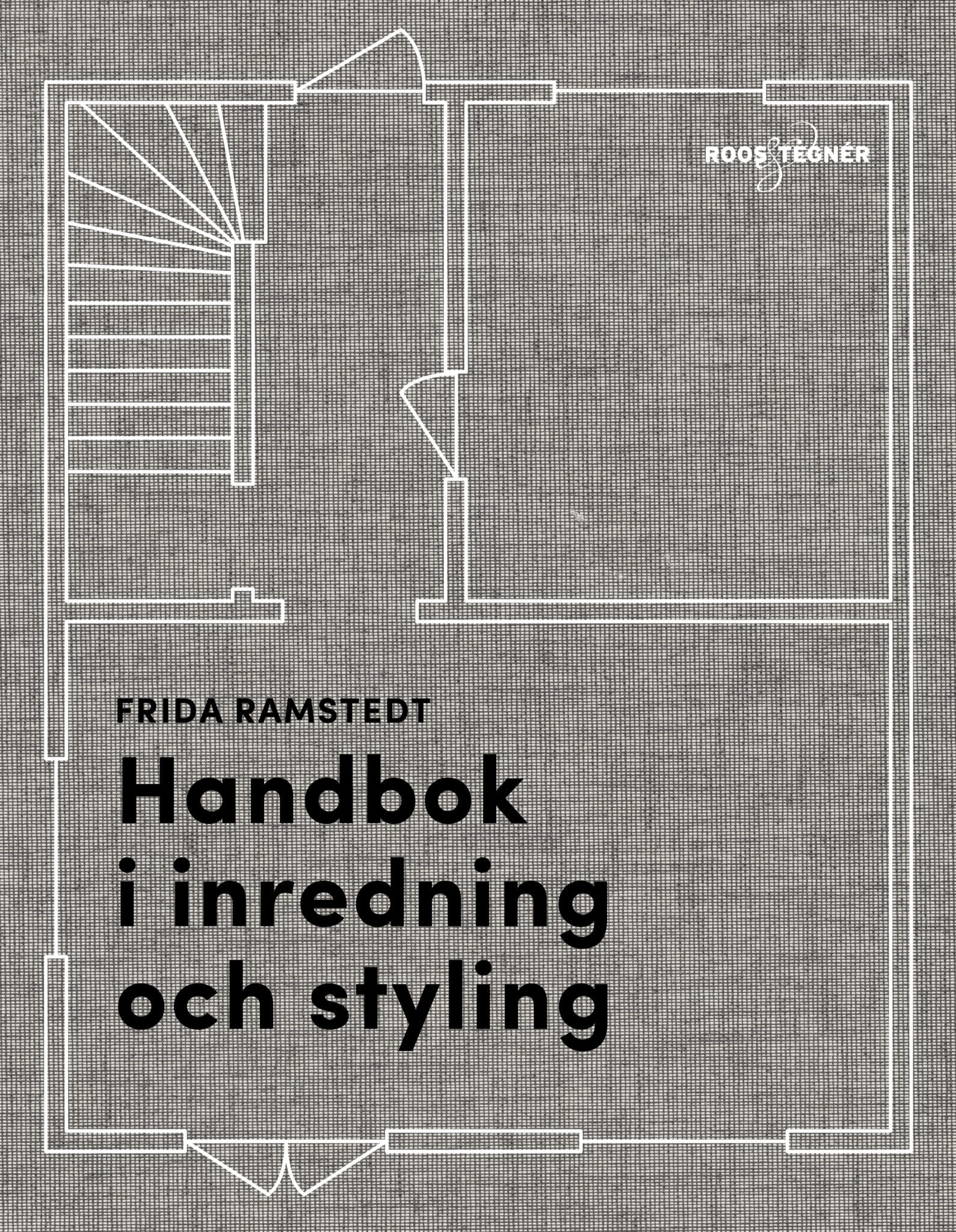 Handbok i inredning och styling
The Interior Design Handbook
Learn the stylists' secret tricks!
We know more about interior design today than ever before. Or rather: We know more about knickknacks, furniture and trends than ever before. By contrast, we are less familiar with the basic principles behind interior and styling – what looks good and, most of all, why it looks good. Though we spend more and more on our homes, it's surprisingly few that are satisfied with their renovations and decorating; the ingredients are all there, but there's still something missing. How does one go about creating a home that's functional, balanced and ultimately you?
Home styling guru Frida Ramstedt, the woman behind the blog that has coached an entire Scandinavian generation in the art of creating a harmonious home, thinks it is time that we start thinking about how we ought to decorate, not with what.
In The Interior Design Handbook, Frida Ramstedt provides you with a toolbox of ideas that will rewrite your old notions about interior design and give you the tools you need to create a home you will love. This interior design book contains no glossy photos of styled homes – instead it provides you with pedagogic explanations, in both text and illustrations, of the stylists' secret tricks, and teaches you basic principles that everyone can enjoy and find useful no matter what their style or taste.
Awards
Shortlisted for the ELLE Decoration Award

(Design blog of the year ) Sweden
2019

Influencers of Sweden Ebba Award

Sweden
2018

Shortlisted for ELLE Decoration Award

(Design blog of the year) Sweden
2018

Cision Interior Award

(Blog of the year) Sweden
2017

Shortlisted for the ELLE Decoration Award

(Design blog of the year) Sweden
2017

ELLE Decoration Awards

(Best design blog of the year) Sweden
2016

Beautiful Business Awards

(Best newcomer) Sweden
2012

Veckorevyn Blog Award

Sweden
2009

Shortlisted for Aftonbladet's Great Blogger Award

Sweden
2009

Aftonbladet's Great Blogger Award

Sweden
2008
Close award list
Reviews
"Swedish home design blogger Ramstedt debuts with a savvy and sensible guide to her specialty. /…/ This guide is a first-rate way to ensure decorating success. "

"The Interior Design Handbook is a detailed manual, advocating meticulous attention to details. /…/ Ramstedt advises us to look away from social media to create the nurturing homes we need this winter."

"Elegant /…/ thoughtful /…/ Frida Ramstedt shares clever tricks for achieving your goals."

"If spending more time indoors has sparked interior design aspirations, this is the book for you /…/ beautifully illustrated with handy line drawings /…/ The Interior Design Handbook gets down to the nitty gritty of successfully putting a room together."

"Useful to everyone, irrespective of their taste in furniture or personal style."

"Frida has created this BIBLE to interior design /…/ such useful info that has taken me years to learn, all in one place /…/ it's been cleverly written for everyone: budding designers, existing designers and people not at all in the interiors world who want to bring their home to life."

"Useful, hands-on suggestions and solid advice! /…/ Truly worth the read, both for the already interior design-savvy readers and those curious about it. Run and get it now! /…/ [T]his will be a favorite to have on display in our home."
Author

Frida Ramstedt

Published

2019

Genre

Pages

239

Reading material

Swedish edition

English sample

Rights sold

Bulgaria, Bard

Canada, Appetite

China, Thinkingdom (Simplified Chinese)

Czech Republic, Metafora

Estonia, Sinisukk

Finland, Tammi

France, Flammarion

Germany, Ullstein

Greece, Papasotiriou

Hungary, Libri

Italy, Corbaccio

Japan, Filmart

Korea, Book.People.House

Latvia, Zvaigzne ABC

Netherlands, Atlas Contact

Norway, Pilar

Poland, Znak

Portugal, Lua de Papel

Romania, Publica

Russia, CoLibri

Slovakia, Tatran

Spain, Planeta/Zenith

Sweden, Roos & Tegnér

Thailand, Bookscape

Turkey, Epsilon

UK, Particular Books

Ukraine, ArtHuss

US, Clarkson Potter