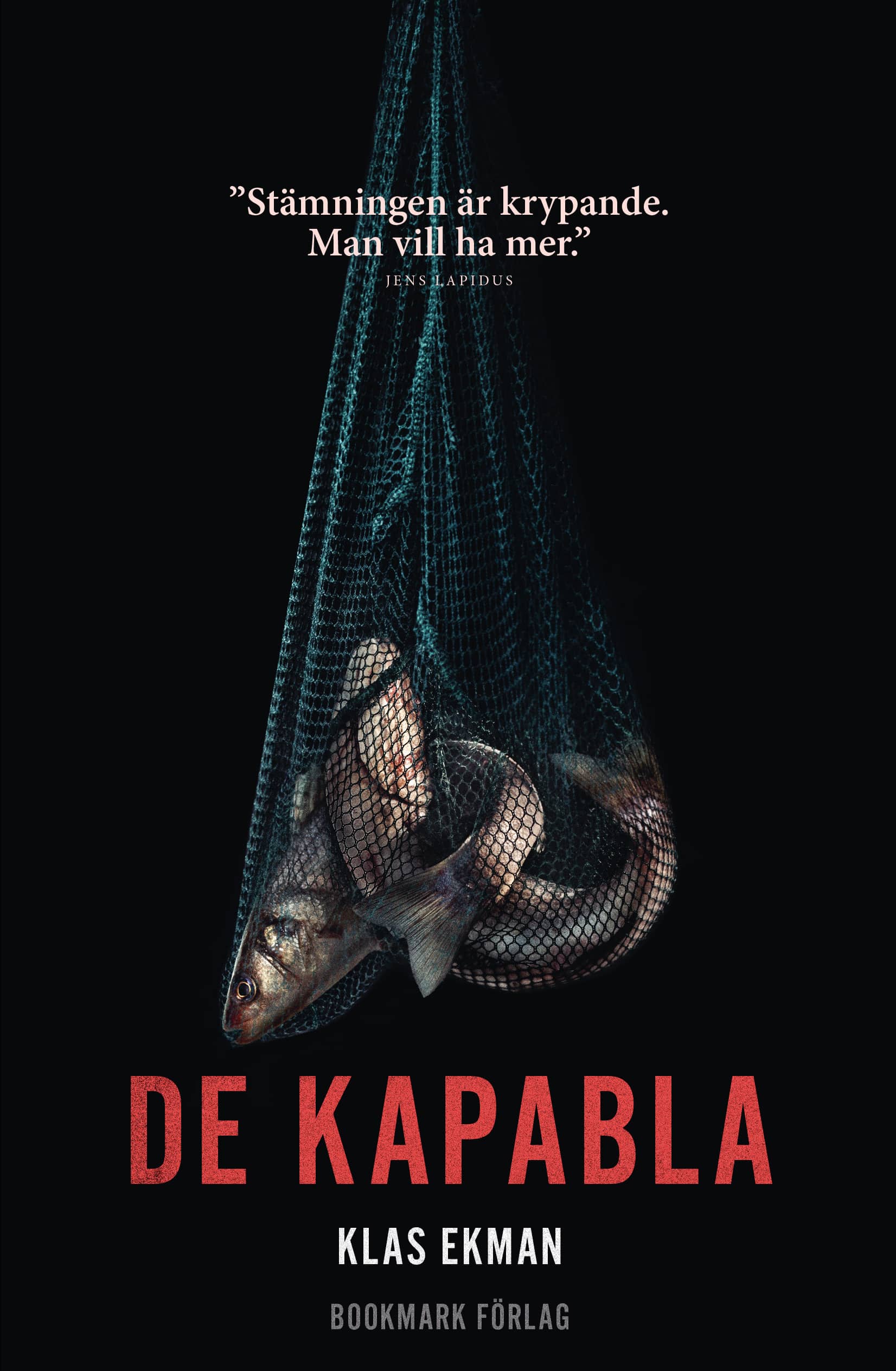 De kapabla
Capable People
Johan and Anna, a pair of lovers in their mid-thirties, check into a small-town hotel in western Sweden. Johan has just left his wife for Anna and is now looking forward to a night of celebrating. But Anna has something different in mind: she has decided to call it quits. Her family is more important than her longing for happiness.
The weekend doesn't turn out as either of them expected. A deadly mistake forces the pair to make a fateful decision then and there, and soon they are traveling down a nightmarish road that will change their lives – forever.
In Capable People, Klas Ekman weaves a lean, tight and incredibly gripping psychological thriller about ordinary people finding themselves in extraordinary circumstances, and how a fatal decision can lead to the downfall of one's morals.
The author distinguishes himself by skillfully pulling the story through the darkest corners of the human psyche, displaying an expert touch for dialogue and multi-layered characters that together form a Hitchcockian page-turner that will stay with you long after reading.
"The tone is insidious. You just want more."
—Jens Lapidus
"Ekman's relationship drama is an exquisite mixture of suspense, depth, and forward momentum. It's impossible to put down."
—Lina Bengtsdotter
"I'm transfixed by the close-knit narrative of this dark relationship thriller. It's feelbad deluxe and you can't tear yourself away."
—Denise Rudberg
"An engaging, well-written and horrifying story of a lie that just keeps on growing. What seems to be the solution to the problem only paves the way for disaster."
—Sofie Sarenbrant
"Capable People is incredible, it's the best kind of feelbad where you are just wondering what fresh hell comes next. It's also extremely funny!"
–Jenny Jägerfeld
Awards
Crimetime Award

(Crime Debut of the Year) Sweden
2021

Shortlisted for the Book of the Year Award

Sweden
2021

Shortlisted for the Adlibris Awards

(Best Debutant) Sweden
2020
Close award list
Reviews
"Ekman's story is perhaps really a crime fiction farce. But that doesn't stop it from drawing a series of very precise psychological portraits of people in stressful situations. /…/ With Thomas Vinterberg in the movie Another Round, it's about what happens when everything is experienced with a blood alcohol content of half a per mille more. For Ekman, it is a matter of letting go of the inhibitions traditionally set by the Swedish welfare-state. This results in a tragicomic thriller farce wherein the feel-bad potential is realized through the reader's feel-good reactions of pure relief over not having to share a fate with the people whose relationships undergo such fundamental changes in the Swedish suburban environment."

"Urban crime with literary richness."

"It is anything but feelgood, yet the book has something fresh and almost humorous about it."

"[Klas] Ekman writes with both with a sense of humor and intense and unpleasant suspense at the same time. A book warmly recommended!"

"Capable People is a story with nerve, from the beginning till the end, and you're immediately drawn into the narrative. Klas Ekman […] succeeds in elegantly balancing the elements of suspense and relationship drama, and as a reader you're hooked and wondering how everything will play out."

"An impressive thriller debut that goes its own way as it lays down a twisted and dark story about two seemingly ordinary people. Brutal, captivating and entertaining. /…/ Entertains and makes your nerves tremble."

"A real nail-biter of a book is what it is, elevated by pitch-black comedy. And a relationship drama that makes the worst of your worst relationship dramas seem like Zen-Buddhistic mindfulness. /…/ A thriller for those who aren't fond of thrillers: funny, original and terribly exciting."

"Wild and mad – an insane relationship drama that kept me up until midnight. /…/ The diabolical suspense will give you butterflies. And then add a dark sense of humor and cute children. It's as if it was tailor-made for Netflix."

"[A] twisted everyday thriller. The prosperous Stockholm middle class with their consulting businesses and yoga interest make great material for romantic feelgoods. With his debut novel, experienced biography writer Klas Ekman uses that same soil to create a cynical feelbad; a small misadventure in infidelity leads to someone's death and from there it takes off. It would be surprising if the production companies aren't already fighting for the film rights."

"An effective and suspense-filled plot."

"The narrative is straight-forward, without any fuss, and the characters are credibly portrayed. The story feels so intimate it's harrowing. /…/ Capable People is a thriller that will give you goosebumps."

"Klas Ekman has written a spine-tingling thriller of people painting themselves into a corner. /…/ An awe-inspiring debut. I'm sure that we will read more from Klas Ekman's pen."
Author

Klas Ekman

Published

2020

Genre

Pages

360

Reading material

Swedish edition

English translation

Rights sold

Bulgaria, Enthusiast

Czech Republic, Euromedia

Denmark, Modtryk

Estonia, Rahva Raamat

Finland, Into Kustannus

Greece, Psichogios

Hungary, 21. Század

Italy, Einaudi

Norway, Cappelen Damm

Portugal, Asa

Romania, Crime Scene Press

Russia, Ripol

Slovakia, Ikar

Sweden, Bookmark