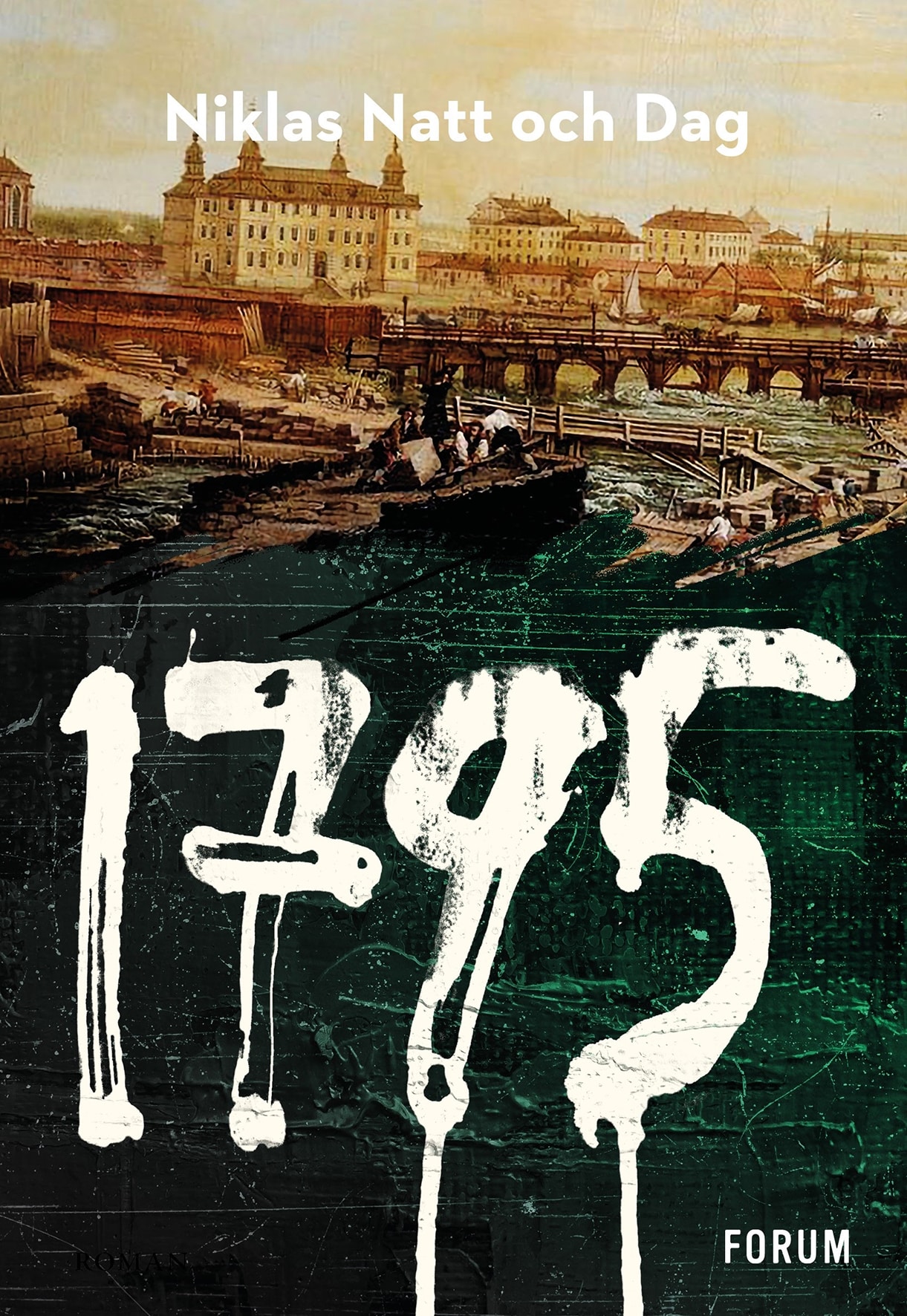 1795
1795
Cardell & Winge #3
1795 is the third and final part of the Bellman noir trilogy.
Like a wounded animal, Tycho Ceton prowls the city, working on a scheme to reclaim the honor that was taken from him. He will cause a such a spectacular and shocking mayhem as no one has ever witnessed before in this wondrous and foul city of Stockholm.
Emil Winge is determined to stop him. But he can sense how the support for his hunt is fading. The paranoid powers that be have more important things to do, and his partner-in-arms, Mickel Cardell, is preoccupied by his own search for Anna Stina Knapp, who went missing after the death of her children.
Reviews
"…Niklas Natt och Dag is a brilliant storyteller. /…/…no one has previously managed to describe the 18th century so vividly, with a language that retains the color of time without ever becoming incomprehensible. /…/ Niklas Natt och Dag has produced a unique trilogy, a powerful depiction of history and a terribly thrilling, bloody detective story."

"Extremely seductive /…/ you can't stop reading."

"A unique literary achievement."

"The language is an outstanding accomplishment."
Author

Niklas Natt och Dag

Published

2021

Genre

Pages

345

Reading material

Swedish edition

Rights sold

Arab World, Aser Al-Kotob

Brazil, Intrínseca

Bulgaria, Uniscorp

Catalonia, Proa

Croatia, Fraktura

Czech Republic, Argo

Denmark, Gutkind

Estonia, Eesti Raamat

Finland, Johnny Kniga

France, Sonatine

Germany, Piper

Greece, Metaixmio

Iceland, Forlagid

Italy, Einaudi

Japan, Shogakukan

Latvia, Zvaigzne ABC

Netherlands, Prometheus

Norway, Cappelen Damm

Poland, Sonia Draga

Portugal, Suma de Letras

Romania, Litera

Russia, Ripol

Slovakia, Tatran

Spain, Salamandra

Sweden, Forum

Türkiye, Dogan Egmont

UK, John Murray

Ukraine, Ranok

US, Atria