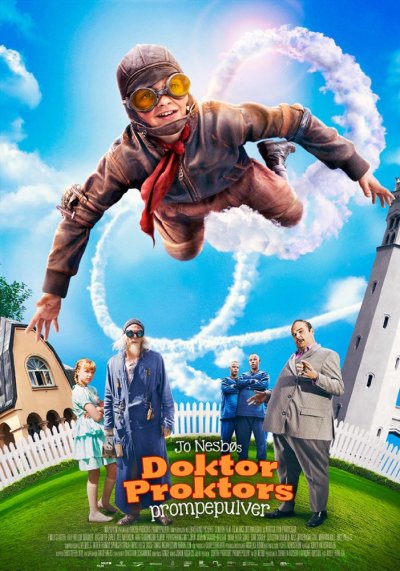 Doktor Proktors prompepulver
- 2014
Doctor Proctor's Fart Powder
Doctor Proctor is a crazy professor. Well, almost. Actually, he is an aging inventor waiting for his big break. When he teams up with his next-door neighbor Lisa and her peculiar friend Nilly in making the world's most powerful farting powder, it seems like his dream is about to come true. But in the background lurk the ruthless twins Truls and Trym Thrane. The drama that is sparked on Cannon Avenue will have repercussions that stretch beyond the imaginable, involving a wild chase through the sewer system of Oslo, anacondas, and NASA.
Novel written by Jo Nesbø. Directed by Arild Fröhlich. Produced by Maipo Film.
For more information on IMDb, please click here.
Novel

Jo Nesbø

Release date

2014

Genre

Format