Sara Johnsen
Sara Johnsen (b. 1970) is one of Scandinavia's most distinguished directors and writers. In addition to penning and directing awarded TV-series and feature films, Johnsen is the author of two novels: White Man, and He Knows Something She Can Try.
Johnsen's acclaimed short film Houdini's Hound (2003) became an instant international hit, showing at festivals all over the world and winning 'Best Short Film' at Berlin International Film Festival and Almería International Short Film Festival among others. Her first feature film, Kissed by Winter (2005), received fantastic reviews and became Norway's submission to the Academy Awards. It was also the winner of the Grand Jury Prize at AFI Fest and nominated for the prestigious Nordic Council Film Prize.
The year 2009 saw the release of Johnsen's second feature, Upperdog, which was received with great acclamation and became a box office success. Upperdog was presented with the Norwegian Film Critics Award and became a huge success at that year's Amanda Awards, taking home the awards for 'Best Film', 'Best Direction', 'Best Actress', and 'Best Cinematography'.
Her film All That Matters Is Past (2012) had its premiere at the Toronto Film Festival and was nominated for 'Best Nordic Film' at the Gothenburg Film Festival. Johnsen's latest feature, Framing Mom (2017) gained great attention for its excellent direction and leading actress, Ruby Dagnall, who was awarded 'Best Actress' at the Amanda Awards.
Johnsen is creator and writer of 22 July, a series about the everyday heroes who took action following the terror attack in Norway on July 22nd, 2011. 22 July premiered in January 2020 and has been lauded in the Norwegian and international press. Johnsen also emerged as the winner of the 2020 Nordic TV Drama Screenplay Award for 22 July.
Related news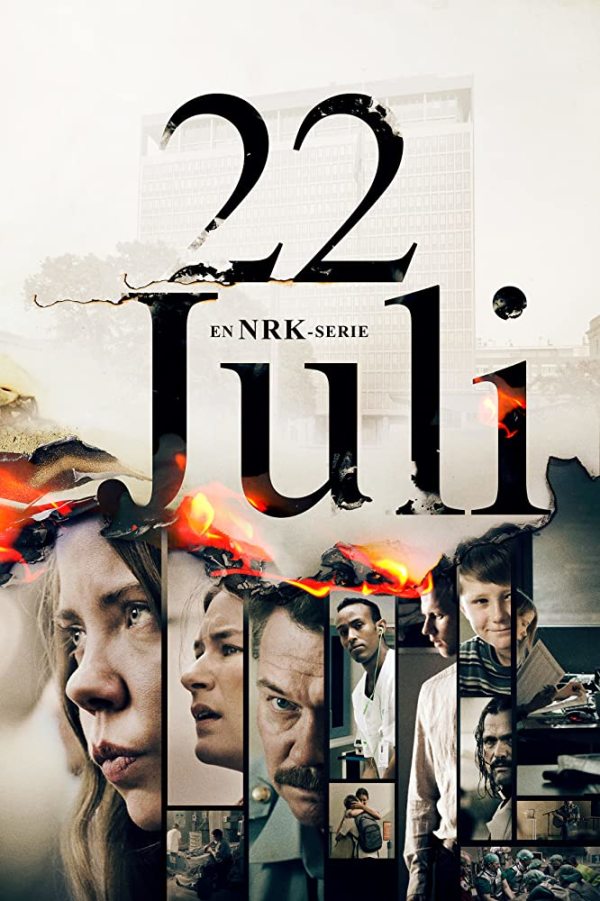 '22 July' wins Golden Screen Award for Best TV Drama
Sara Johnsen and Pål Sletaune's lauded TV series 22 July was awarded the prestigious prize for 'Best TV Drama' at this year's Golden Screen Awards. Johnsen and Sletaune also won in the categories 'Best Script' and 'Best Director' respectively.
Earlier this year, Sara Johnsen won the Nordic TV Drama Screenplay Award as the writer of 22 July.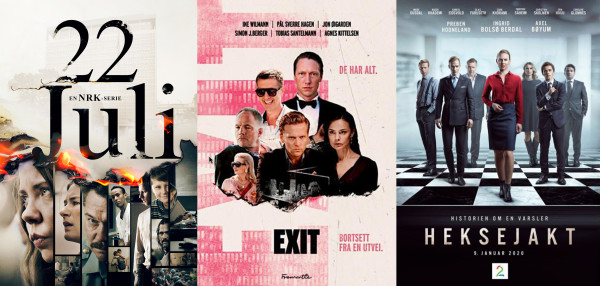 '22 July', 'Exit' and 'Witch Hunt' nominated for the Golden Screen Awards
The nominees for the 2020 Golden Screen Awards have been revealed. The Golden Screen (Gullruten) is the annual award for the Norwegian TV industry and their equivalent to the American Emmy Awards.
Pål Sletaune and Sara Johnsen are both nominated for their lauded TV series 22 July, Sletaune for 'Best Director' and Johnsen for 'Best Script'. 22 July is also nominated for 'Best TV Drama'. Øystein Karlsen, creator of the success series Exit, is nominated for 'Best Script' and 'Best Director' alongside Exit's nominations for 'Best TV Drama' and 'Best Innovation'. The much acclaimed TV series Witch Hunt, created and written by Anna Bache-Wiig and Siv Rajendram Eliassen, is also nominated for 'Best TV Drama'.
The winners will be announced on July 19 and the award show will air on TV 2 Norway and TV 2 Sumo.