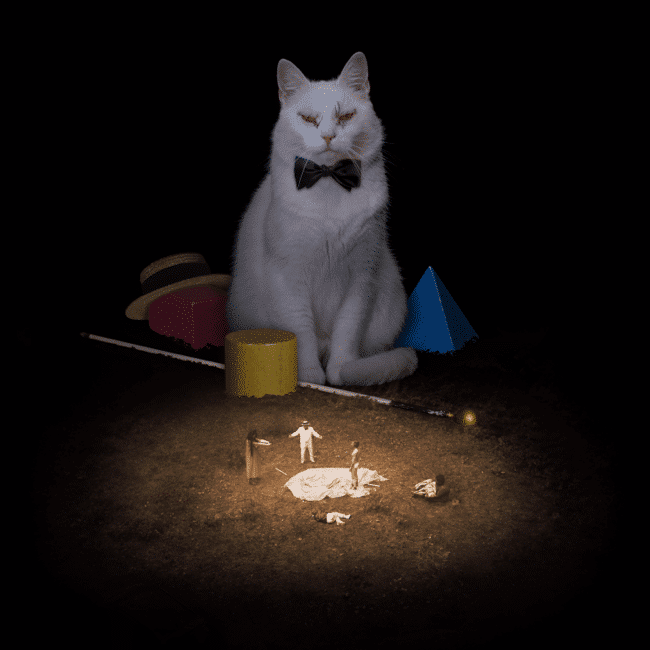 Koko-di Koko-da
Koko-di Koko-da follows a couple who, after a family tragedy, goes on a vacation in order to reconnect. They are confronted by their inner demons in the form of a surreal circus company that pulls them into a maelstrom of psychological terror.
Koko-di Koko-da had its world premiere at the 2019 Sundance Festival.
Written and directed by Johannes Nyholm.
Awards
Fangoria Chainsaw Awards Nominee

(Best Foreign Film) US
2020

Brooklyn Horror Film Festival

(Best Screenplay) US
2019

Brooklyn Horror Film Festival

(Special Jury Award) US
2019

T-Mobile New Horizons International Film Festival Nominee

(Grand Prix) Poland
2019

Buenos Aires International Festival Nominee

(Best Film) Argentina
2019

Molins Film Festival Nominee

(Audience Award ) Spain
2019

Molins Film Festival Nominee

(Jury Prize) Spain
2019

Strasbourg European Fantastic Film Festival Nominee

(Best International Feature Film) France
2019

Fantasia Film Festival

(Camera Lucida Award) Canada
2019

Guanajuato International Film Festival Nominee

(Best International Film) Mexico
2019

Strasbourg European Fantastic Film Festival Nominee

(Best European Fantastic Feature Film) France
2019

Sitges - Catalonian International Film Festival Nominee

(Best Motion Picture) Spain
2019

Rotterdam International Film Festival Nominee

(Tiger Award) Netherlands
2019

Brussels International Film Festival

(Best Picture) Belgium
2019

Gothenburg Film Festival Nominee

(Dragon Award Best Nordic Film) Sweden
2019

Sundance Film Festival Nominee

(Grand Jury Prize) US
2019
Close award list
Reviews
"Temporal looping has never been so discombobulating. Nyholm's script cleverly incorporates grief without overworking its allegorical aspects. /…/ The production design – from the rooster shadow-play to the decorated music box – is glorious."

"Twisted, tense and refreshingly smart."

"He creates a hallucinatory, surreal, unsettling world, whose visual images imprint themselves like fireworks."

"Koko-Di Koko-Da is one of the most unusual films you're likely to see. /…/ A beautifully realised nightmarish fable. A demonic fairy tale. "

"There is a real depth to this terrifying tale. /…/  Koko-di Koko-da will leave a lasting impression on you long after viewing."

"It's a well-executed and well-rounded psychological horror film that never loses steam despite the repetition in scenes. Nyholm's emphasis on the editing and making each repetition distinctive from the previous, avoiding any sense of monotony."

"Koko-Di Koko-Da is a film that's weird yet addictive, and one which you'll remember for a long time after watching."

"Nyholm creates striking moods and feels almost Lynchian in his unsettling surrealism. He is one to watch."

"This Swedish film may be the most strikingly different take I've seen on grief."

"There is nothing like it in theatres right now."

"Scary but brilliantly narrated. /…/ Strikingly peculiar. /…/ [The film possesses] a hard-to-define horror, one that strikes deep inside you, making the soul defenseless."

"A surreal work of art. /…/ [Johannes Nyholm] establishes himself as one of the most exciting, interesting, smart, wise, creative and brilliant and unique directors to have appeared in a long time."

"[Johannes Nyholm] impresses again with Koko-di Koko-da, making me infuriatingly happy. /…/ Johannes Nyholm is an artist that Sweden should take extra well care of. All of his films display the kind of creativity, narrative skill and imagination that Roy Andersson has been searching for during the last centuries."
Screenwriter

Johannes Nyholm

Premiere

2019

Genre