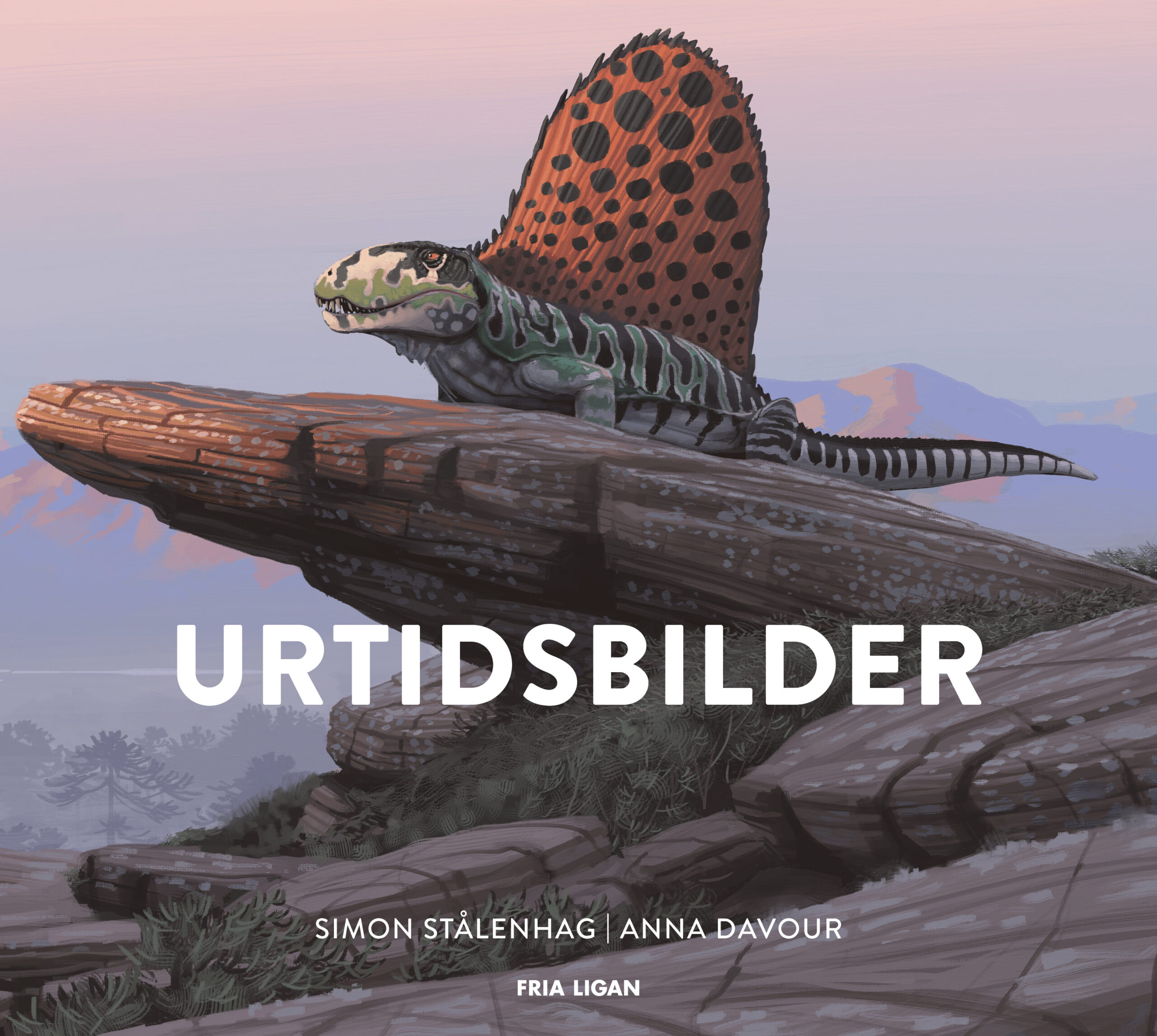 Urtidsbilder
Images from Deep Time
Internationally acclaimed artist and author Simon Stålenhag's works have spell-bound the world with their portrayals of all-too-realistic alternative futures and pasts. Now, Stålenhag teams up with science journalist Anna Davour to explore the prehistoric era and its creatures.
In Images from Deep Time, everything from dinosaurs to ammonoids come alive in a series of captivating illustrations by Simon Stålenhag. Initially made for the Swedish Museum of Natural History's big exhibition on prehistoric creatures, the images have now for the first time ever been gathered into one printed volume. Accompanying them are newly produced texts by science journalist Anna Davour – fascinating accounts of the lives of, to us, near mythological beings.
Images from Deep Time is a journey back in time to when dinosaurs roamed the earth and the seas teemed with beasts great and small. Whether it will be your first encounter with these creatures or a reunion with a childhood obsession, Images from Deep Time is guaranteed to captivate.
Reviews
"Stålenhag has a way of drawing […] that goes right to my little-boy heart. As it does with my three-year-old, which isn't the easiest feat. /…/ The images of this new book are more than enough to stir the imagination, but the difference is that [this time] it isn't Stålenhag's fantasy, but paleontology and evolutionary research that forms the basis of the work. It's crazy how the pictures trigger your imagination in the same way, but instead of enjoying fantasies, I'm enjoying something which actually existed on Earth. The mind boggles! /…/ Anna Davour's texts work well as spice and context provider for the pictures. /…/ I hope that this book will be widely ordered by school libraries all over the world […] since is helps us understand that that the earth is worth preserving."

"The illustrations are crazy beautiful. They look so real, almost like photographs, and give [the book] the feeling of being a living story. The factual texts by Anna Davour […] are short and easy to take in. It never gets too complex or difficult. Which makes me certain that this book would suit both adults and children who have an interest. Or who simply wish to have some magical pictures to look at! Honestly, I'd love to have some of the book's images as art on my walls."
Author

Simon Stålenhag & Anna Davour

Published

2019

Genre

Pages

80

Reading material

Swedish edition

English translation

Rights sold

Denmark, Alvilda

Romania, Editura Paralela 45

Russia, Eksmo

Slovakia, Albatros

Sweden, Fria Ligan