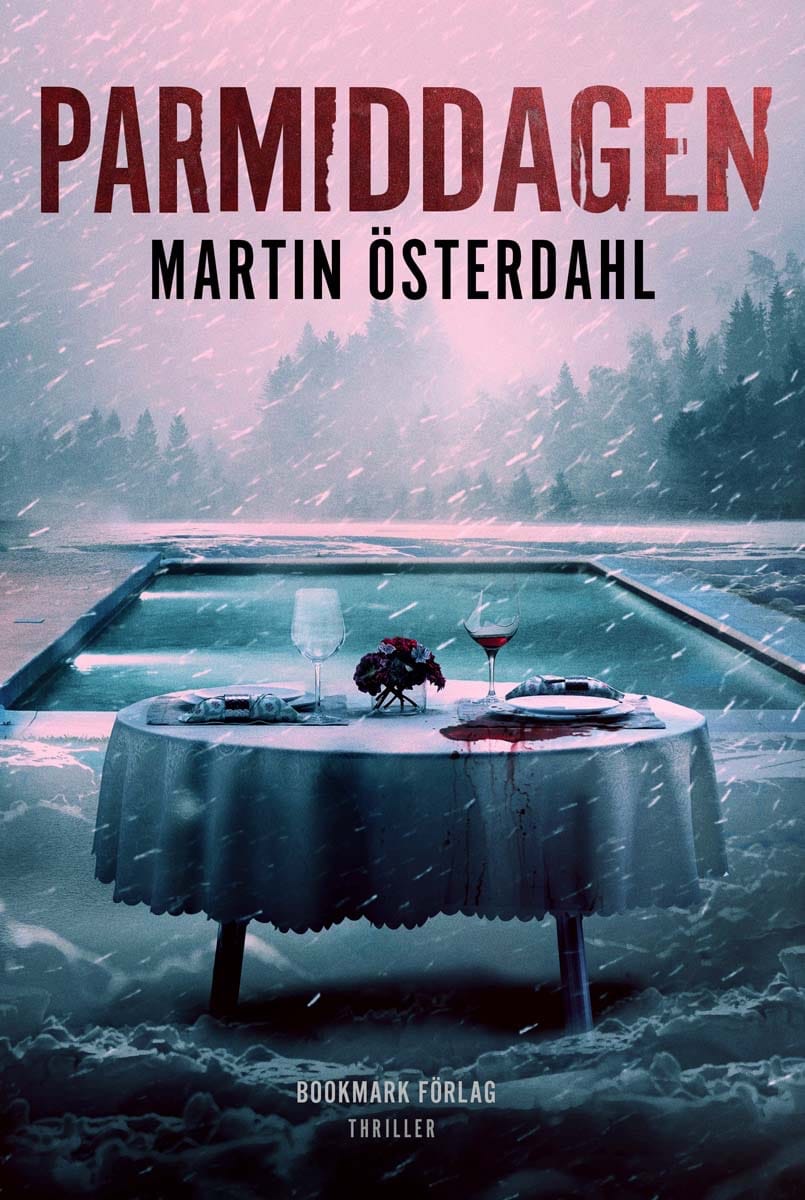 Parmiddagen
A New Year's Ending
A New Year's dinner that ends in disaster. A shared past kept under wraps. A New Year's Ending is a dark chamber play spanning from aperitif to avec.
Teen couple Ebba and Marlon are head over heels and plans are made to introduce their respective parents. As everyone gathers beneath the same roof for an intimate New Year's Eve dinner party, nervous anticipation soon turns to dread. Turns out, the adults have common history and the evening is permeated by an unbearably oppressive atmosphere. What has really occurred between them in their previous lives?
A New Year's Ending is a claustrophobic drama where the tension intensifies with every page. With his first stand-alone thriller, Martin Österdahl explores the darkness beneath the surface of interpersonal, everyday relationships.
Reviews
"Prepare for a highly dramatic crime novel with a simple yet genial plot. /…/ I'm amazed at the insight Martin Österdahl shows regarding humanity's thoughts and behavior. /…/ The unique framework surrounding the story and how it all unfolds make this a veritable reading feast, and the numerous surprises make for a read you won't easily forget. /…/ With the stand-alone A New Year's Ending, the author has shown that he's the best in Sweden when it comes to crafting thrillers using only simple and limited tools. Österdahl is a gifted crime writer who's delivered yet another literary feat deserving of nothing less than six stars."

"Martin Österdahl has written an evocative and highly suspenseful psychological drama thriller with a remarkable plot twist – a modern chamber play that is sure to leave a lasting impression."
Author

Martin Österdahl

Published

2022

Genre

Pages

350

Reading material

Swedish edition

Rights sold

Finland, Aula Kustannus

France, Hauteville

Germany, Blanvalet

Italy, Giunti

Netherlands, De Geus

Norway, Cappelen Damm

Romania, Crime Scene Press

Sweden, Bookmark