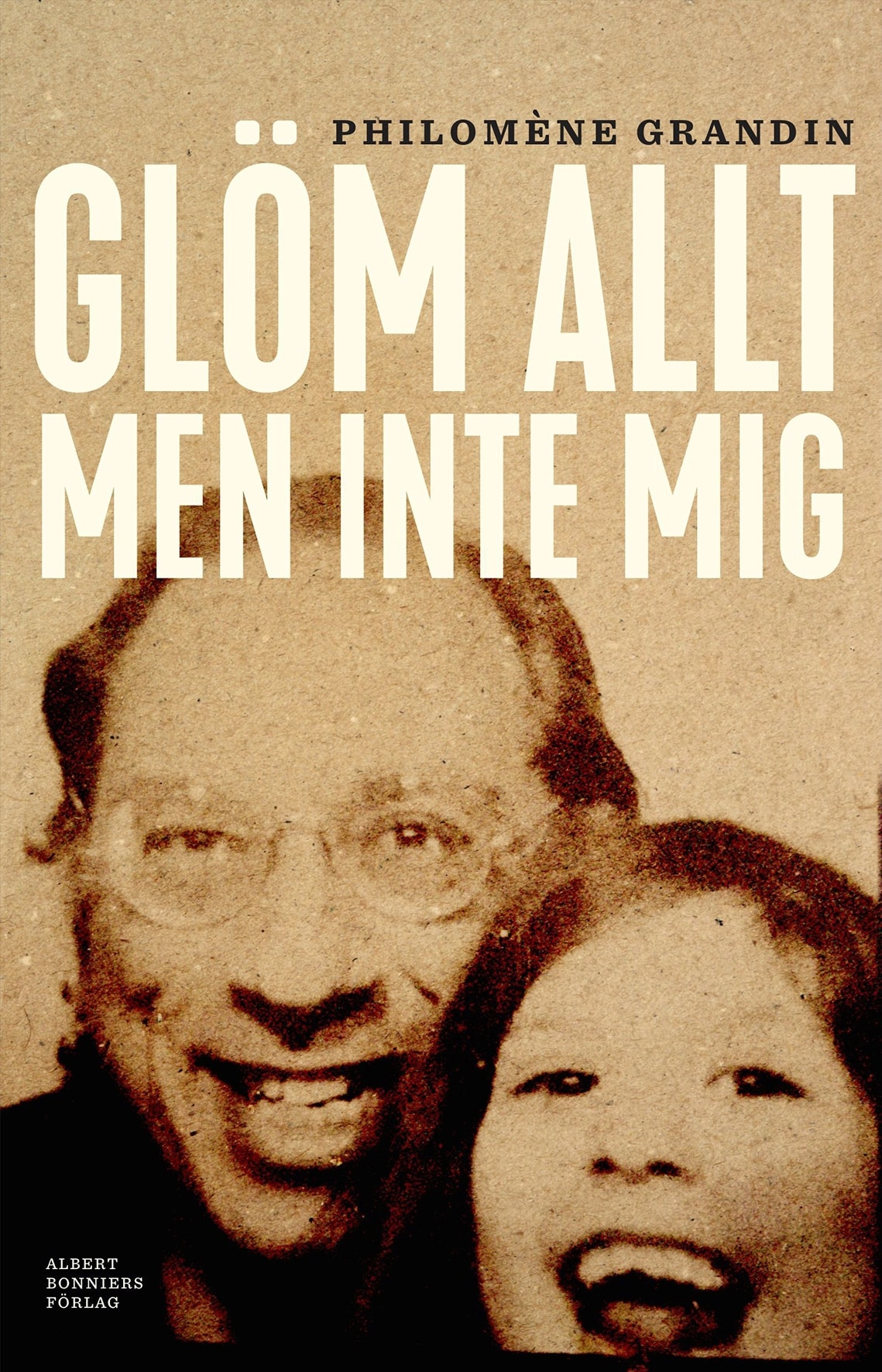 Glöm allt men inte mig
Don't Forget Me
Don't Forget Me is a gripping work of autofiction that tells the story of Izzy and Philomène, a father and daughter refusing to let go of life and of each other.
Izzy Young (1928-2019) was a well-known figure in the folk music and beatnik world. He started and operated the Folklore Center in New York's Greenwich Village, where Patti Smith, Emmylou Harris, and Allen Ginsburg among many others performed. Izzy is also known for having produced Bob Dylan's first show in New York in the '60s, and for "The Beatnik Riot," a march Izzy led in 1961. In 1973, Izzy closed the Folklore Center in New York and moved to Sweden, where he opened up a similar cultural center.
In Sweden, the young Philomène and her dad reside in the basement of his folklore center and store in Stockholm. They live a bohemian life, poor in wealth but rich in culture and love. Fast forward thirty years and we meet the now grown Philomène and an aging Izzy fighting dementia.
In a raw and unembellished manner, Philomène Grandin depicts the emotional rollercoaster of losing a parent and a larger-than-life personality to an invisible, invincible foe. But interspersed in the fight there are also small moments of joy as the fog briefly parts to allow for a reconnection. She masterfully intertwines the two timelines of the book with a beautifully sparse language that vibrates with emotion. Don't Forget Me is a deeply personal book, yet the story itself is highly universal.
"I really, really, really love this book."
–Malin Persson Giolito
"A beautiful and poetic depiction of the powerful bond between a father and his daughter. Full of love and empathy, with a streak of pain and vulnerability hidden between the lines. Utterly fascinating."
–Sofia Lundberg
Reviews
"Philomène's story is lovely, straightforward, touching and even puzzling. After binge-reading the novel I wonder what I just read. A biography of a one-of-a-kind music enthusiast and cultural producer? A story of love between a father and daughter, nearly sublime in its intensity and loyalty? Or is the book a depiction of disease, illustrating how life changes for the relatives of a person with increasingly severe dementia? Finally, it can also be read as a record of child poverty. /…/ Although this is first and foremost a story written with warmth and love, it moves exactly because Philomène Grandin reveals scenes where the father is obviously lacking in providing for his child. These parts become like a pebble in your shoe during the read. I never thought I would recommend blisters, but I do now."

"It's so marvelously beautifully described. /…/ [Philomène] has handpicked the scenes and it's so powerful and present, [all conveyed in] a light, airy prose that is just so easy to assimilate and yet so full of emotion. Coming from a debutant, it's absolutely amazing. [Don't Forget Me] is a title I can truly recommend. /…/ Powerful and moving."

"Authentic and picturesque. /…/ This novel is written with such affection. With so much love. /…/ The father is described with as much warmth as wit. /…/ Philomène Grandin's prose is beautiful and effortless. Luminous, intelligible sentences. /…/ This is a debut novel, but Philomène Grandin is already a hell of an author."

"Grandin's portrait of her father and of her upbringing with him is incredibly eloquent, beautiful and entertaining."

"[Philomène Grandin] is a masterful and emotionally affecting narrator who never lets the sentimental cloud the story."

"Don't Forget Me is a powerful debut, a beautiful, sensitive and enthralling book about a symbiotic father and daughter relationship, where the past tense increasingly merges into the present – all while Izzy Young's memories fade. But never the love between them."

"Nothing is as challenging as writing about the people closest to us. Philomène Grandin succeeds in doing so without making the book into a private conversation between her and her father. As a reader, you become part of their duo of them against the world."

"[An] honest portrait of [a] father and [a] sensitive depiction of friendship. The novel never turns sentimental, only dignified. And human."

"There is no greater challenge than writing about those you love and through its pleasant stillness and warm simplicity, Grandin's prose enhances the unquestionable view children have on their parents. /…/ In Don't Forget Me, love is allowed to be complicated and challenging without being any less luminous."

"A gripping farewell to the world's greatest father. /…/ When the 90-year old Izzy Young has passed away in 2019 and his daughter Philomène Grandin spoons him in the care home I draw a sigh of relief and have a good cry. I can relate all too well – caring for an father gradually disappearing into dementia, to take farewell of the world's greatest father! These sort of experiences are not needed however to be captivated by Grandin's book Don't Forget Me (…) seeing as she writes so deftly and portions out, or directs if you will, memories and impressions so well. /…/ I won't forget this book."

"It's well-written, sincere and at times poetic – a memoir that neither glamorizes nor demonizes. A daughter's heartfelt love letter for a father to bring with him to the other side."

"[Philomène] moves back and forth through time and it works tremendously well. /…/ The depiction of both grief and love in a dementia patient's last days is gripping and one of a kind."

"A strong portrayal. Here sharp, tender and poignant images of a loving life are blended together. Humor and everyday drama are interspersed, a multidimensional and unique life is crafted. The dementia becomes the dark streak that provides melancholic contours. /…/ It's beautiful, well-written and heartrending and also a tribute to life itself and to a truly special human being that once was on top of it all, surrounded by music and friendship."
Author

Philomène Grandin

Published

2021

Genre

Pages

272

Reading material

Swedish edition

English translation

Rights sold

Hungary, Polar

Sweden, Albert Bonniers

UK, Scribner

Ukraine, Anetta Antonenko Publishers