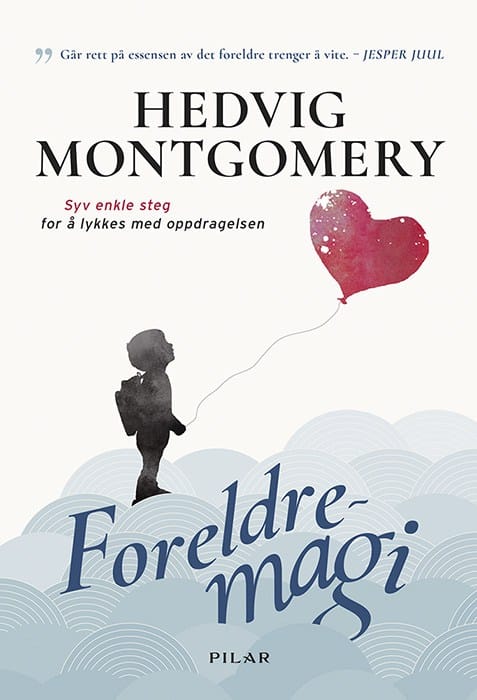 Foreldremagi
Parental Magic
Parental Magic #1
"After twenty years as a family psychologist, I know that no one is born a good parent. But I also know that almost everyone can become one – and that everyone can become better. The role of parent to a child will be the most important role you'll ever have in your life. It will demand wisdom, knowledge, lots of courage, and even more self-knowledge. At times it will demand more of you than you'd ever expect, but the beauty of it all is:
If you become a better parent, you will also become a better person.
It's in other words very much worth the hard work."
How do you get a happy child? How do you foster confidence? How do you prepare a child for sad things to come? How angry are you actually allowed to get? Which is the most common mistake parents make? And what is really the most important job of parents during a child's infancy and adolescence?
Parental Magic is a modern-day bible for 21st century parents. In seven easy steps, psychologist and family therapist Hedvig Montgomery guides parents and guardians towards what everyone wishes for: children and adults who are content and happy with themselves – also when together.
Parental Magic is the smart and simple book that will teach you how to become the parent you wish to be.
"Hedvig Montgomery is the author behind the book that I myself would have written as a modern version of Your Competent Child. A book that acknowledges that Nordic parents have learned to take children's vulnerability, wisdom and responses seriously. It's a great pleasure for me to read Parental Magic as it skips psychological analysis and goes straight to the essence of what parents need to know in order to experience the complete joy of the one personal relationship that will last a lifetime."
-Jesper Juul
Author

Hedvig Montgomery

Published

2018

Genre

Pages

185

Reading material

Norwegian edition

English translation

Rights sold

Arab World, Al Turjman

Azerbaijan, Parlaq Imzalar

China, Beijing United (Simplified Chinese)

Croatia, Ocean More

Czech Republic, Euromedia

Denmark, Akademisk Forlag

Estonia, Sinisukk

Germany, Rowohlt

Greece, Metaixmio

Hungary, Partvonal

Israel, Matar

Italy, DeA Planeta

Latvia, Zvaigzne ABC

Lithuania, Baltos Lankos

Macedonia, Antolog

Netherlands, Bruna

Norway, Pilar

Poland, Foksal

Portugal, Presença

Romania, Trei

Russia, Azbooka

Serbia, Vulkan

Slovakia, Ikar

Spain, Grijalbo

Sweden, HarperCollins

Turkey, Domingo