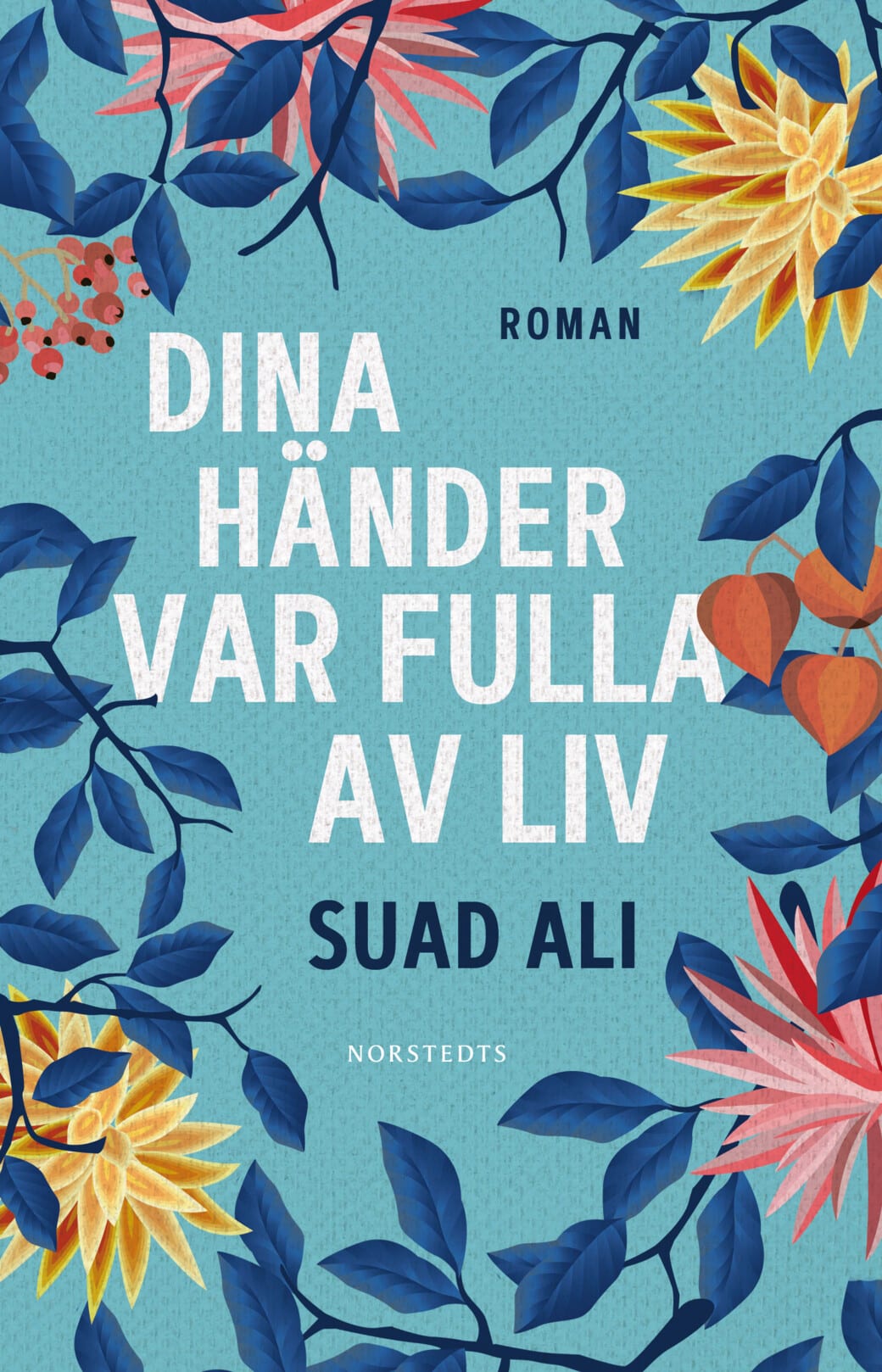 Dina händer var fulla av liv
Your Hands Were Full of Life
Nora grows up in a sheltered, privileged home in the Somalian city of Baidoa. When her father is offered a job at the hospital in Mogadishu, the family relocates and Nora begins her high school studies. She loves to write and dreams of becoming a teacher. Here she meets and falls in love with Ahmed, the head of the student council, who also exposes her to the country's dark underbelly – the refugee camps, the clan feuds, the brewing political unrest.
As the country heads into the 1990s, the political turmoil intensifies and a mass exodus begins. When Ahmed is revealed as the editor of an anti-government magazine, Nora is forced to leave her cherished position as a teacher and the family goes into hiding, during which Ahmed contracts malaria. In the wake of his death and the imminent civil war, Nora and daughter Sagal have no choice but to leave their homeland behind.
They end up in Sweden, a place completely alien to them, where Nora tries to create a meaningful existence for herself and her daughter. But starting anew with nothing turns out to be a challenge, especially for a strong, educated woman who was once a highly respected teacher and now finds herself cleaning school corridors in a remote Swedish small town, where nobody understands her experiences, background or traumas. But Nora has got her daughter. And she has got an iron will – determined to rise again.
Your Hands Were Full of Life is a gripping portrait of a woman before, during and after an escape. Suad Ali writes a sweeping, vivid account of everyday life in Somalia, about identity and displacement, about losses and new beginnings, offering a fresh perspective on the female refugee experience.
Reviews
"Suad Ali effectively uses the correlation that stipulates that the reader will have a more profound reaction to the encounter with someone who has fallen, than with someone who was at the bottom already from the beginning. She skillfully encircles the violent disintegration of the Somali society and even manages to nuance the image of the clan system that as of late has been on everyone's lips."

"[Suad Ali] has a beautiful language, sharp observational skills and a story with weight that make other novels seem trivial. [Your Hands Were Full of Life] is a story with ambience and scents, and she breathes so much life into Nora that she seems genuine, authentic and vivid. It is beautifully done, and I think this can prove to be an important novel, not only in Sweden."

"It is a vivid and evocative portrait of a girl depicting school and love and family life and at first, I wonder in which direction the story will go. But as we enter the late 1980s and civil war looms in Somalia, the violence and the conflicts find their way into the family's living room. Nora's husband is the editor of a dissident publication and is forced to go into hiding. The description of how comfortable everyday life gradually turns into a nightmare is impressive /… / Suad Ali transfers the consequences of violence and politics into a single human being, into Nora, and she does it exceptionally."

"Through their – the Somali women's – destinies, Ali finds a simple a straightforward approach to deal with many of the things that involve and affect Somali families: colonialism, dictatorship, female genital mutilation, the pros and cons of clan society, the perils of the escape and the structural racism in the West towards people of colour and Muslims. It is impressive."

"Powerful, poignant and important reading! In interviews the author has emphasised how she wants to change the stereotypical image of refugee women as feeble victims. The multi-faceted and not entirely pleasant depiction of Nora shows that she has succeeded."
Author

Suad Ali

Published

2020

Genre

Pages

246

Reading material

Swedish edition

Rights sold

Croatia, Iris Illyrica

Sweden, Norstedts