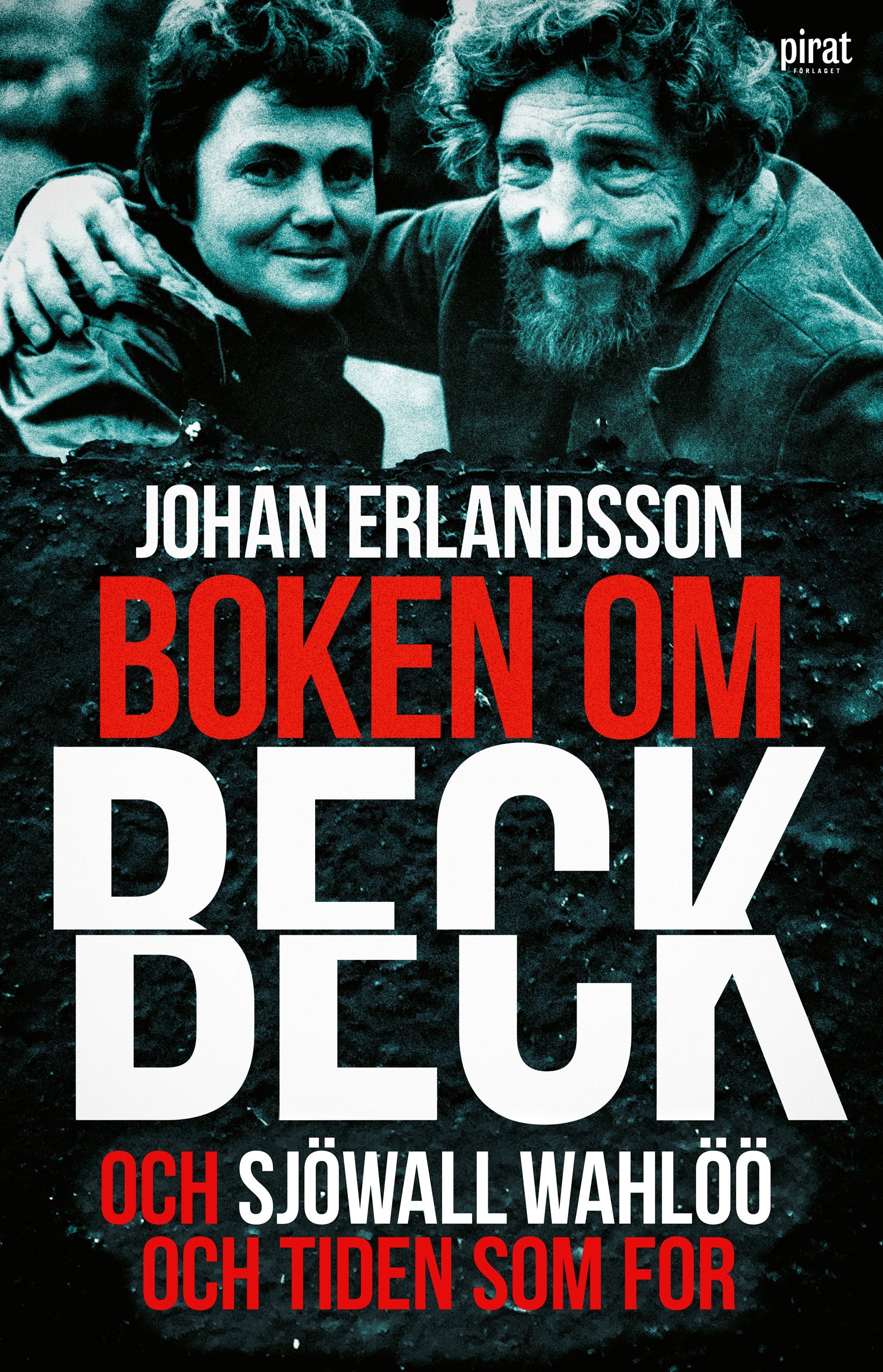 Boken om Beck
The Book about Beck
Between 1965 and 1975, the Swedish author duo Maj Sjöwall and Per Wahlöö published ten novels about Police Detective Martin Beck. The suite of novels was named Story of a Crime. It would come to transform crime literature forever.
Maj and Per were ardent communists and a deeply devoted romantic couple. Often the journalists who met them would have a hard time remembering who said what afterwards. They were always together, always in tandem; their sentences would intertwine. To tell the story of Beck and this time in literary history, is thus to also tell the story of an all-encompassing, fervent, and at times stormy love.
The decalogue Story of a Crime created the Swedish crime fiction wonder. It is hard to imagine a Wallander, a Salander, or a Van Veeteren without Martin Beck.
With the aid of interviews and until now unpublished letters and diaries, Johan Erlandsson paints the picture of one of the most significant authorships of the 20th century.
Reviews
"This is great reading for anyone who's the least bit interested in the couple's iconic decalogue, Story of a Crime; ten novels written between 1965 and 1975, from Roseanna to The Terrorists. Erlandsson captures them neatly, these two outsiders who found each other both intimately and professionally, just like they managed to capture the time during which they lived and worked. A stormy relationship resulted in a groundbreaking book series that both sparked the Swedish crime wonder, and is still worth rereading."

"Johan Erlandsson has probably written the ultimate book about Sjöwall & Wahlöö. It's written in a profoundly journalistic prose, and is incredibly well-researched."

"Johan Erlandsson has penned a very read-worthy book about the author duo's legacy. /…/ The Book about Beck is both a substantial and fascinating read, not least because it combines a look into Sweden's lost past and the story of a pair of lovers who lived in fruitful symbiosis with each other and the time they lived in."

"Johan Erlandsson's non-fictional prose bounces forward at such speed that you can almost hear Maj Sjöwall cheer it on in her raspy smoker's voice and Stockholm dialect: 'Hey kid, don't get caught up in that now, keep it rolling!' /…/ The text flows effortlessly across the page. /…/ It's captivating reading, never for a moment dull, and Erlandsson manages to build a whole chronology around Sjöwall & Wahlöö's lives via the novels, all the way up until Sjöwall's passing in Landskrona in April 2020."

"Fascinating reading. /…/ With journalistic deftness Johan Erlandsson intertwines Sjöwall & Wahlöö's lives and literature so that the setting of Beck's birth is widely illuminated."
Author

Johan Erlandsson

Published

2020

Genre

Pages

250

Reading material

Swedish edition

English translation

Rights sold

Sweden, Piratförlaget