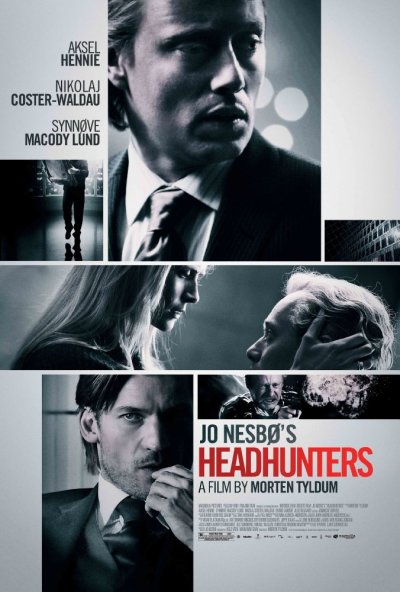 Hodejegerne
- 2011
Headhunters
Headhunters introduces the charming villain Roger Brown, a man who seems to have it all: he is Norway's most successful headhunter, married to the beautiful gallery owner Diana, owns a magnificent house, and is living larger than he should. Meanwhile, he is playing at the dangerous game of art theft. At a gallery opening, his wife introduces him to the Dutchman Clas Greve. Not only is Greve the perfect candidate for the CEO position of the GPS company Pathfinder for which Brown is recruiting – he is also in possession of "The Calydonian Boar Hunt" by Peter Paul Rubens, one of the most sought-after paintings in modern art history. Roger sees his chance to become financially independent, and starts planning his biggest hit ever. However, he soon runs into trouble – and this time around it's not financial problems that are threatening to knock him over…
The winding, explosive plot takes us from society's financial and industrial elite to an underworld of contract killers and swindlers, offering Nesbo's variations on the most spectacular murders, car chases and escapes that the genre has to offer on the way.
The world-wide critically acclaimed novel Headhunters is written by Jo Nesbø.
Yellow Bird Productions (the company behind the adaptations of Stieg Larsson's Millennium and Henning Mankell's Wallander) produced the Scandinavian movie adaptation of Headhunters. The film opened in Oslo in August 2011, and the distribution rights are sold to more than 30 countries, with an American remake in the works. In March 2013 Headhunters was awarded 'Best Thriller' at Empire Awards.
For more information on IMDb, please click here.
Novel

Jo Nesbø

Release date

2011

Genre

Format