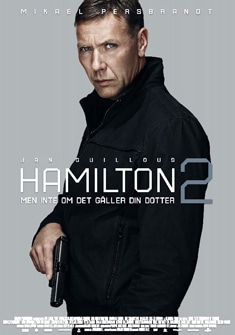 Hamilton II: Men inte om det gäller din dotter
But Not if it Concerns Your Daughter
Based on the best-selling novel But Not if it Concerns Your Daughter, about Swedish spy Carl Hamilton, written by Jan Guillou.
Special agent Carl Hamilton is forced to play by his own rules when his goddaughter is kidnapped by terrorists, as he learns that he will get no help from the Swedish secret services.
Screenplay by Stefan Thunberg.
Screenwriter

Stefan Thunberg

Premiere

2012

Genre