Hannes Råstam
Hannes Råstam (1955–2012) was an investigative reporter at SVT (Swedish Public Broadcasting) and produced several of the most important documentaries to examine the Swedish justice system and police authorities over the past fifteen years. Råstam was a six-time recipient of the Golden Spade (awarded by the Association of Investigative Journalists) and won the Great Journalist Award twice (1996 and 2008). Råstam also won several international broadcasting awards, among them the Prix Italia in Italy (2001), the Golden Nymph in Monte Carlo (2006) and FIPA d'Or in France (2006). After a struggle with cancer, Råstam passed away while finishing his first book; an account of the largest judicial scandal in Scandianvian history. In 2013, Råstam was posthumously elected 'Sweden's Best Investigative Journalist in 25 Years' by trade publication Scoop.
Related news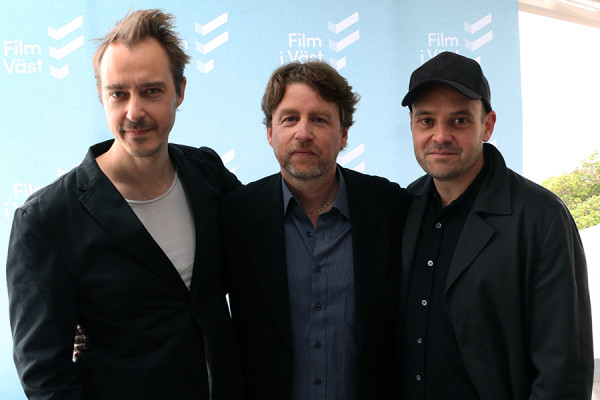 Photo: Film i Väst
The case of Thomas Quick to become film
Quick is inspired by Swedish journalist Hannes Råstam's book Thomas Quick: The Making of a Serial Killer. It is the story about Sweden's biggest legal scandal ever and about the reporter Hannes Råstam who alone questioned a whole legal system. A touching journalistic thriller about a man who sacrificed his own life in the search for truth.
In the role of the journalist Hannes Råstam we see Jonas Karlsson and as Thomas Quick we see David Dencik. Alba August plays researcher Jenny Küttim.
Quick will be directed by Mikael Håfström and the script is written by Norwegian author Erlend Loe. The film will start shooting in the western part of Sweden this year and is expected to have a Swedish cinema premiere in autumn 2019.
Read more