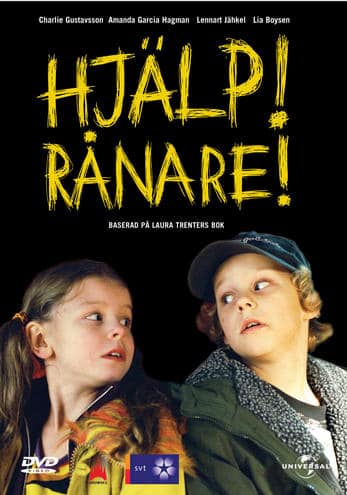 Hjälp! Rånare!
Laura Trenter - Help! Robbers!
Sebastian and his friend Johanna stop by the Post Office to buy stamps on their way home from school one day. Suddenly two men burst in, waving sub machine guns in the air and shouting. The two friends decide to gather the evidence about the robbers themselves.
Based on the children's crime novels by Laura Trenter.
Written by Soni Jörgensen. Directed by Simon Kaijser.
Screenwriter

Soni Jorgensen

Premiere

2002

Genre