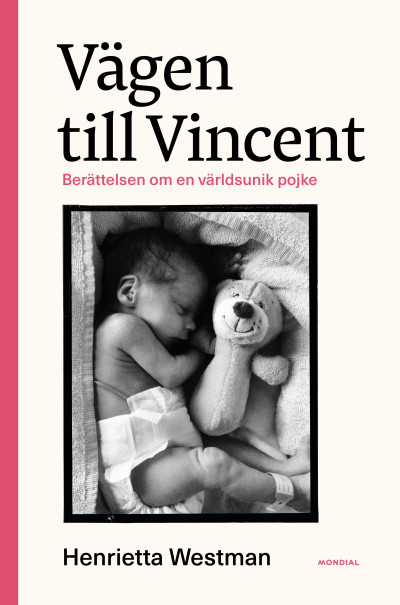 Vägen till Vincent
The Road to Vincent
When Vincent is born, he is unique. He is the first child in history to have been born from a transplanted uterus.
The Road to Vincent is the story of Malin, who in her teens was told that she'd been born without a uterus, and would never be able to have children of her own. It's the story of Claes, who meets the girl of his dreams but has to make the toughest decision of his life when he hears of her condition. It's about Malin and Claes together and their refusal to give up on one another and their wish for a family, even as it takes them on a long and life-threatening journey into the field of groundbreaking medical experiments. The stakes are high, but if they succeed, not only will they have a family – they'll be the first in the world to become the parents of a baby born from a transplanted uterus.
The Road to Vincent is also the story of the heroes behind the scenes: Ewa, who selflessly donated her uterus despite the risk the procedure entailed, and Professor Mats Brännström and his team, who in the face of nay-sayers, ethical discussions and repeated failure continued to pursue the historical medical break-through that would give new hope to childless couples all over the world.
Together, these iron wills created a miracle: Vincent.
Reviews
"Henrietta Westman crafts a gripping story and captures the involved parties' personalities with journalistic assurance. Malin's story alternates with that of Mats Brännström and the research team in a classic manner. Ewa, the donor, is also given her chapter and the suspense builds gradually. One easily becomes immersed by the events and feelings, also in Malin's and Mats Brännström's worry. The book is well worth reading."
Author

Henrietta Westman

Published

2019

Genre

Pages

333

Reading material

English translation

Swedish edition

Rights sold

Albania, Shkupi

Estonia, Sinisukk

Hungary, Partvonal

Norway, Pilar

Sweden, Mondial